DNA of Fashion and Personality
in 1980s' China
–– A photo exhibition dedicated to the 40th anniversary of China's reform and opening up
【Exhibition Duration】
2018. 11.23 — 1.20
10:00 —20:00

【Venue】

ShanghaiTech SCA Gallery
2018 marks the 40th anniversary of China's reform and opening up. IPCN-Shanghai Fashion Weekend invites British photographer Adrian Bradshaw to present a unique selection of images from his archives taken in China in the 1980s at SCA Gallery. Bradshaw worked and lived in China for more than two decades, who captured different aspects of the Chinese society in the early days of the reform and opening up through his lens with a journalistic perspective. The young Bradshaw expressed his avid interest in people's life in China by wandering around streets, observing cities, meeting locals and taking photographs along the way.
Who would have thought that, in 1985, Yves Saint Laurent had already come to China to unveil his retrospective fashion exhibition? And that an immersive catwalk had taken place in the Maxim's restaurant inBeijing in the same year?
With Bradshaw's photographs, we not only wish to invite you down the memory lane to retrace the extraordinary changes that have happened in Chinese people's life over the past four decades but also to remind you of the confidence and personality that Chinese people have displayed on their faces and through their fashion choices. After all, people in China have already started to embrace the new era, new taste and new identity with the reform happening in 1980s.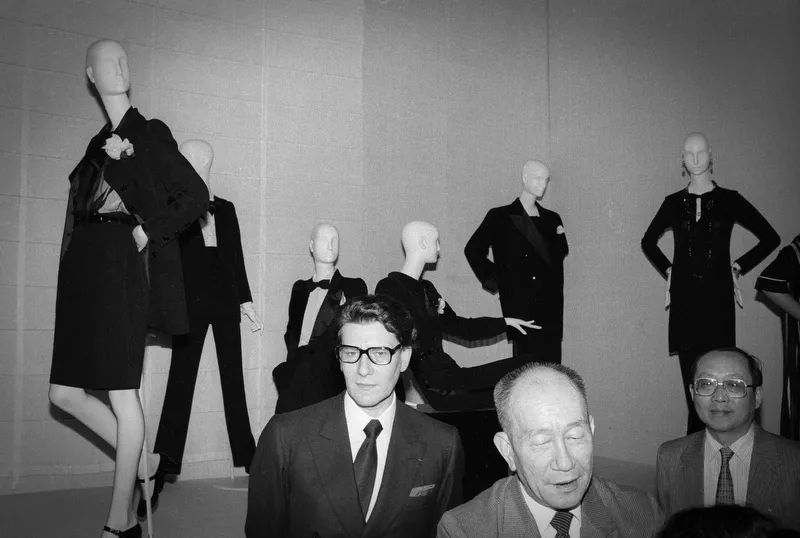 Adrian Bradshaw
Adrian Bradshaw first came to China in 1984 as a 20 year old British student with an interest in ancient philosophy and a passion for photography. Finding a youthful and optimistic society in ferment, he decided to stay and record what he saw with his cameras. Over the next three decades he would build a huge archive covering change from every corner of the vast country. This exhibition explores the early years of discovery with a personal selection of black and white images reflecting the people and places encountered during the early period of reform and opening up. At a time when the median age of the vast population was in the early twenties, just as he was, Bradshaw was caught up in the cheerful confidence of the time. Fashion, food, fun all became more important as people explored new possibilities. No one could have imagined the scope of economic and physical change of the cities and countryside that was coming: shops, street markets and city skylines have all been transformed. Beyond the surface Bradshaw captured the energy and positivity of a people making history.
Bradshaw now lives in Oxford, England where he is working with a leading book designer to produce art books and special editions based on the archive he has built over his career.