December 6, 2018, Lv Meiyi, deputy director of Powerlong Museum, and Wang Chunjie, curator of Korean Abstract Art Exhibition came to Shanghaitech University and presented a lecture on Korean Abstract Art – monochrome paintings. Through different works of seven Korean artists at different stages, the origin of the monochrome painting movement and the development process in 50 years were revealed. In the artist's continuous breakthrough, Korean Abstract Art has solidified into a trajectory of aesthetics, which continuously influences contemporary art.

Mr. Wang mentioned that Korean monochrome painting is of great significance. It is one of the three major art schools in Asia after the Second World War. It has been developed since the 1970s and was gradually recognized in the 1990s. The 20-year history of monochrome painting has not been smooth. At the same time, Western Abstract Art is rapidly developing in another direction, from Minimalist Art to Pop Art, to Performance Art, Installation Art, Video Art... This is a rebellion against the traditional definition of art. Minimalist made the texture of art impracticable, PopArtabandoned the modification of art, extracting the popular symbols. Performance Art, Installation Art, Video Art directly jumped out of the context of the canvas, or in the process, or in the reality to reshape the art.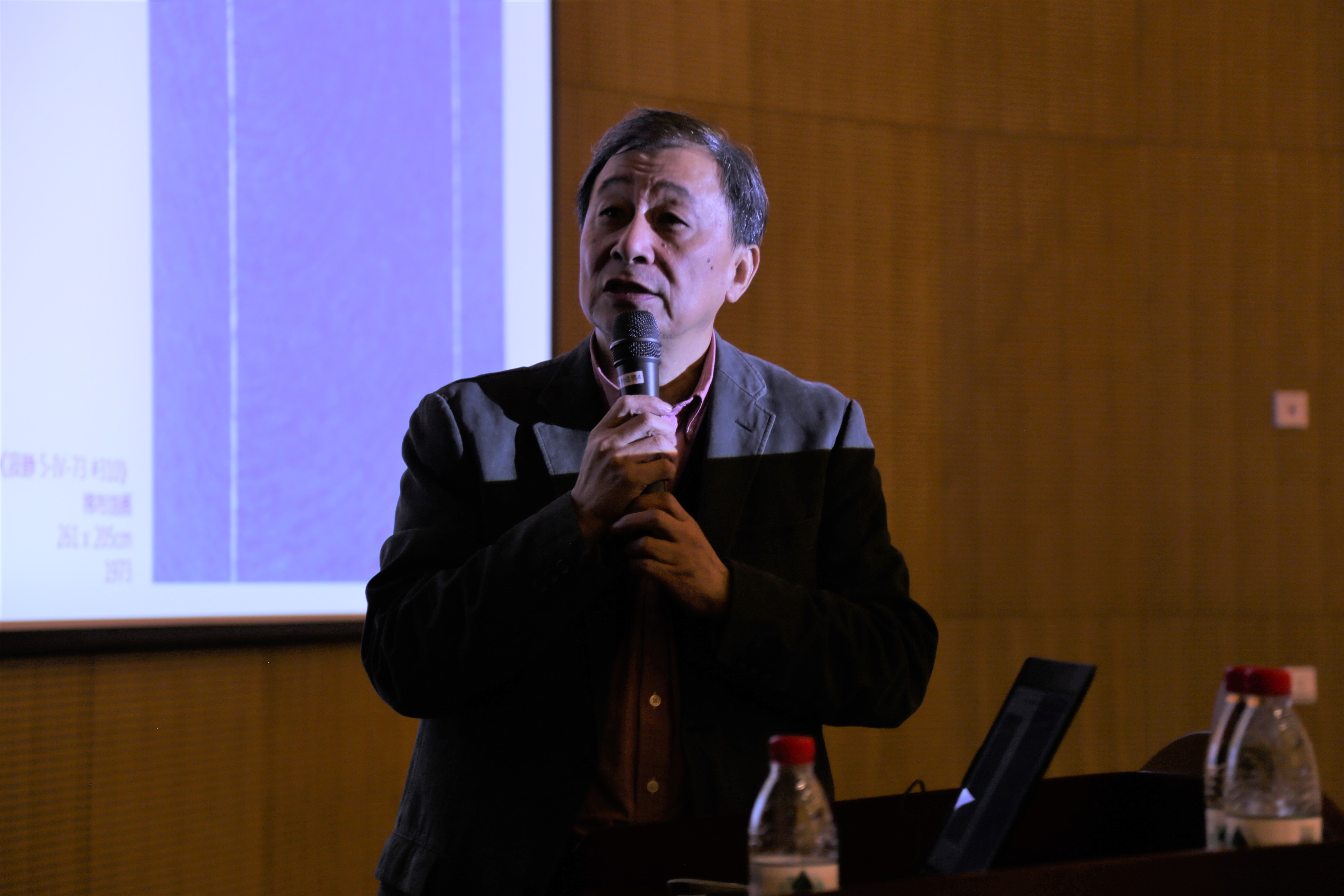 But painting is not dead. Korean artists have created their own artistic language—monochrome painting. As early as the 1930s, Korean artist Kim Whanki began to create monochrome paintings. He studied Western Modern Art, but at the same time, he has a profound understanding of the spirit of Eastern philosophy and tried to combine the two. Unfortunately, his thoughts were too advanced and nobody cared.
Korean Abstract Art bears the inheritance and development of the oriental aesthetic spirit. It retains the life trajectory under the continuation of traditional artistic aesthetics, and also carries the free precipitation under the circumstance of life. With the passage of time and the accumulation of artists' creative carriers and behavioral styles, these works seem to be the "profiles" of time, witnessing the artists themselves and the "self-appearance" of the oriental cultural values —being calm, incompetent, and listening to the sacred. In the replace complexity by simplicity, the union of heaven and human of the Eastern philosophy is fully integrated in the works. The constant breaking and innovation of the artist's creative carrier and expression mode witnessed the artist's experience and the progressive "self-appearance" of the oriental aesthetic value. Whether it is Chung Sang-Hwa's porcelain paintings, Ha Chong-Hyun's backpressure paintings or Lee UFan's unicursal paintings, they are valuable "profiles" of the artists about the self, about the times, and about oriental aesthetics.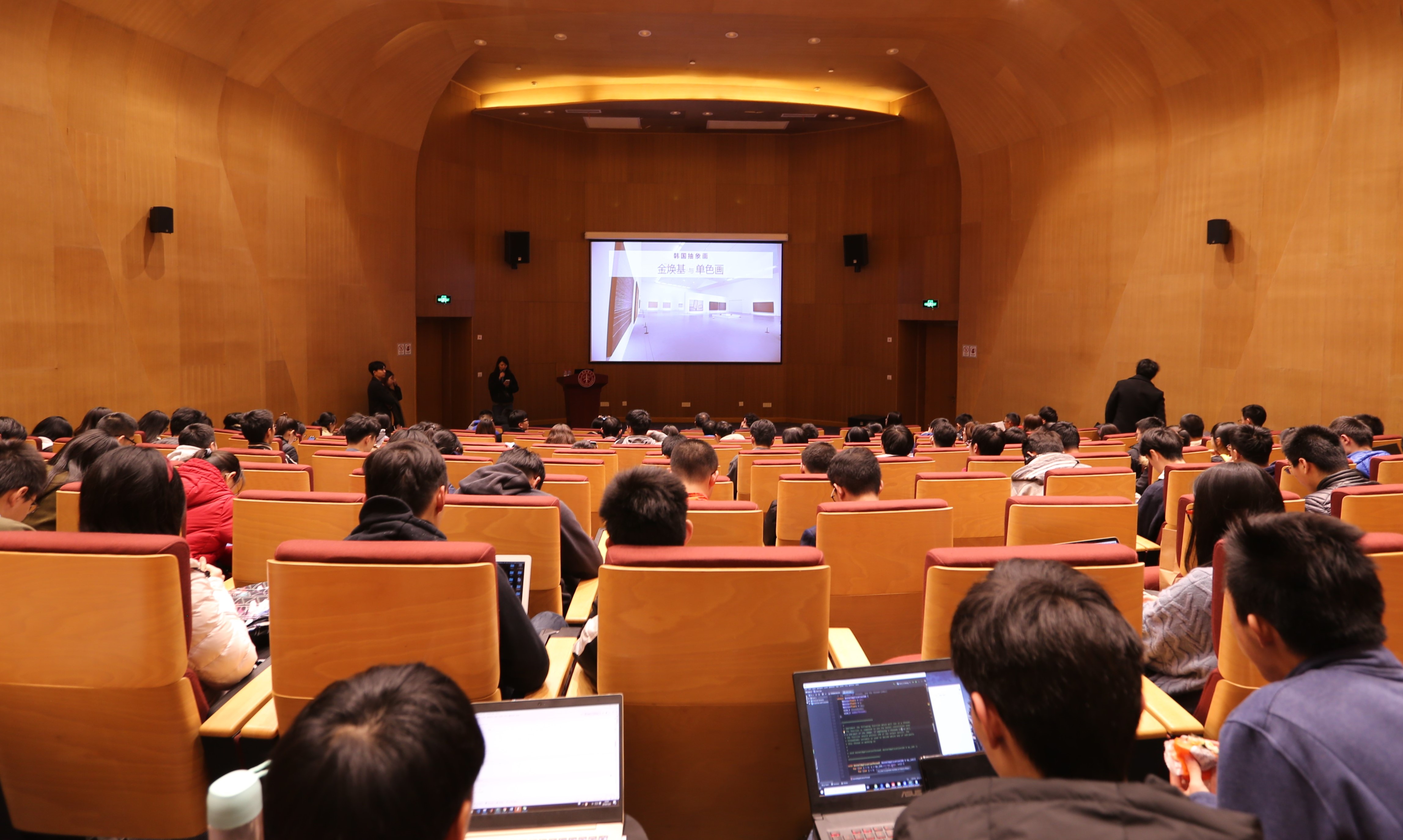 The lecture ended successfully in applause. In order to promote the art of monochrome painting, Powerlong Museum prepared ten exhibition tickets for students, encouraging the students to learn more about art. As Joseph Beuyssaid, Everyone is an artist, and everyone can find a piece of themselves in art.