UNProject:Every Project is a New Approach

The UNArt Center is dedicated to becoming an international exchange platform for science, art and education. The original site was Pudong's first cinema, Dongchang Cinema, which is opened to the public at the end of 2018.It pays attention to the needs of a new generation of audiences for multi-dimensional cultural integration in different fields. Through a new perspective of art, non-traditional open thinking, combined multi-disciplinary and collaborative multi-media to carry out a series of artistic and cultural activities, presenting interdisciplinary exhibitions and research, promoting creative education of science and technology and industries co-operation model.
UNproject program will be supported by UNArt Center over a long period of time, which represents new means of media production, new points of focus, new answers to new questions and new perspectives on new realities.
The RELAY Project
A relay is an electrically operated switch used to control one or several circuits by the only signal. We invited 9 artists, scientists and designers in different fields, who would join in a relay of creation. Each person's concept of creation should be based on the previous person's. They need to complete the creation within in a given time period, assisted by a network of help of their own. This is an interdisciplinary project that combines social science with art to explore the connection, feedback and morphogenesis of innovative ideas. The final outcome will be presented in an exhibition and seminar.
This project provides an observation of how the creators will connect and respond to the feedbacks on the basis of their own expertise and interest when the closed loop is opened, and how they will create different systems of morphogenesis. Essentially, it explores the process of how people are getting connected with each other and how innovative ideas RELAY on.
Exhibition period: 2019.2.28-4.14
Opening & Seminar: 2019.2.28, 14:00
Venue: School of Creativity and Art, ShanghaiTech University (No. 393 Huaxia Middle Road, Pudong New Area, Shanghai)
Creators: Rebecca & Renyi , LV Huiming, WU Ding, BAO Yanhui, BAO Li, TANG Weijie, NI Hualiang, SHI Qing
Organizer: UNArt Center
Producer: XIE Wen
Graphic Design: Rebecca BARDES
Video Production: Shanghai Feitan Photographic and Design Studio
Exhibition Design: ZHANG Daming
Project Assistant: WEI Jiayi
Support: Shanghai Pudong Media Group, School of Creativity and Art, ShanghaiTech University
The Structure of Social network: Six Degrees of Separation
The project began with the producer's random visit to an artist's studio. They talked about multi-person creation project, a common pedagogical approach in design courses which had been adopted by art projects. As one works on the work of the previous one, the final product will be a collaboration. Interestingly, speaking of a relay, we tend to assume something tangible is passed along from one to another. How about passing ideas along from one to another? The producer mentioned that a game designer participated in a recent project, then the artist recommended another artist friend, which reminded the producer of a recently met professor who studies cinema and literature. Later, the producer got to know a Cybermaker through friends. Much like the theory of six degrees of separation, through friends' referral, we managed to link these 9 people together.
The Network of Science Research and Art Creation: Three Degrees of Influence
How and why do people accept new ideas and how do these new ideas spread?The creators did not have direct contact at the initial phase of the project. Instead, the producer passed on the written statement (new ideas) of one participant to the next one, just like a messenger. This deliberate obstacle in communication, to a certain extent, allowed the creators to study, think, and ask questions, or simply ignore, which means that information sources may also not be processed after they have been entered. At the same time, there was no centralized goal-setting, which also provided the creators with the space to innovate. The possibility of the co-existence of strong and weak connections, and the uncertainties in passing on from one to another, later formed the network of ideas and the collaboration respectively in practice. Thus, a whole new human experience was produced.
Creators profile


REBECCA & RENYI
REBECCA & RENYI is an interdisciplinary artist duo that was first established in the Winter of 2015. Hailing from arguably the previous and current world superpowers together they explore various aspects of capitalism and excess. In addition to their most recent project, INFOMERCIAL their ongoing project, SUPERFLUOUS CHANCE holds collections at Shanghai local community centers accepting donations of excess (superfluous) objects from Communist party members and beyond.

LV Huiming
In 2000, LV Huiming was a secondary school art teacher. Due to the passion for games and game-making, he resigned and became a game developer in July, 2001. He spent 6 years working as game art designer, 2 years as game designer and 9 years as senior game designer/project manager/R&D director. He has comprehensive knowledge and strong R&D capability, and has been involved in almost all key areas of game production.

TANG Weijie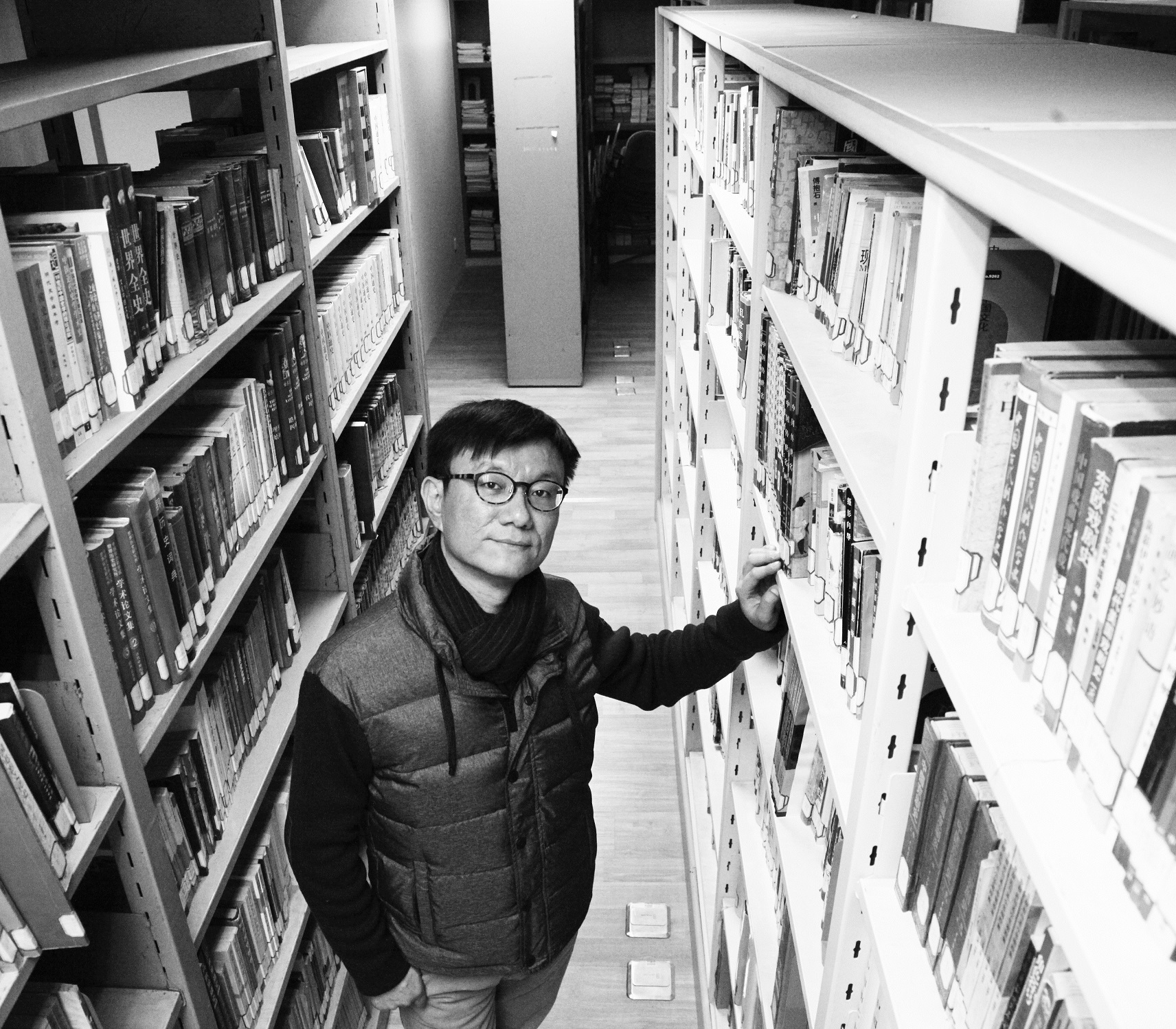 TANG Weijie is scholar in comparative literature, urban history and film history. He is an associate professor in the school of humanities and a master student tutor at Department of Chinese Language and Literature, Tongji University. He is a member of Shanghai Writers Association and Shanghai Film Association, Shanghai Film Critics Society. He is also a programmer of Shanghai International Film Festival.

BAO Yanhui & BAO Li

BAO Yanhui and BAO Li are father and son. BAO Yanhui is the inheritor of Shanghai woolen embroidery, an intangible cultural heritage. He is also the founder of Shanghai Lihui Tapestry. BAO Li is a designer. In 2011, he created Queensback, an upmarket artistic designer brand dedicated to explore the traditional and the innovative, making breakthroughs by modern design methods.


Wu Ding
Wu Ding skillfully using text, images, and videos as his principal creative media, he is engaged in the exploration and practice of the [still and moving] image [yingxiang]. His recent works have been concerned with the"order"within time and space, aspiring to explore the perceptible but indescribable "inner order" hidden in the world — perhaps the only fulcrum that can move the world. The form as well as the transformation and development of all things in the world contain a certain order. The reason God doesn't play dice is because"the throw of a dice abolishes chance."

NI Hualiang

In 2000, NI Hualiang graduated from Fudan University's Department of Electronic Engineering. He has 18-year R&D and management experience in the electronics industry and 7-year overseas work experience. He is the inventor of 2 North American patents and over 10 Chinese patents. In 2015, he returned to China and founded OYMotion Technologies, Inc, which focuses on the R&D of bioelectric signal sensor, bioelectric pattern recognition algorithm and intelligent bionic limb prosthesis.


Shi Qing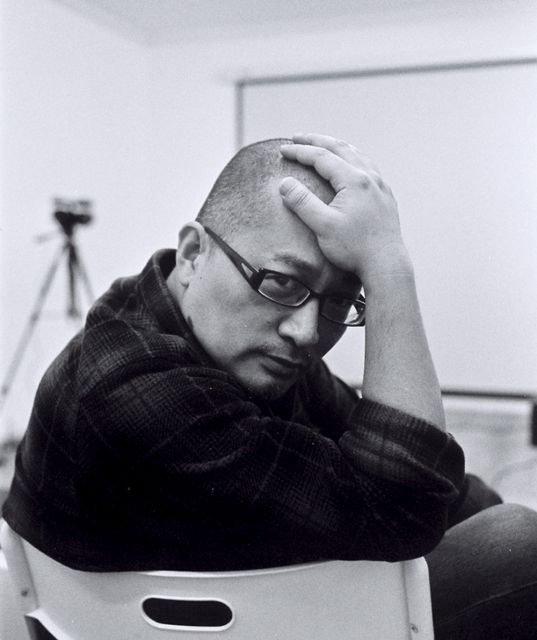 Shi Qing currently resides and works in Shanghai. His work methods skip from installation, video, performance art, residency, to the most recent research projects that looks into early ritual behavior of humanities, appropriation of characters in myths, the geography of nomadic event and cultural clash under the context of globalization, daily life under collectivism, the criticism of artistic institutions and the interference of space production, emphasizing working methods based on practices of subjective scenario and contextualized production.