Workshop Title: Technology ignites fashion - 3D data application in the fashion industry
Time: May 15, 2019 (Wednesday) 13:30 - 16:00
Location: Computer Room 402, School of Creativity and Art
Speaker: Stephen Sze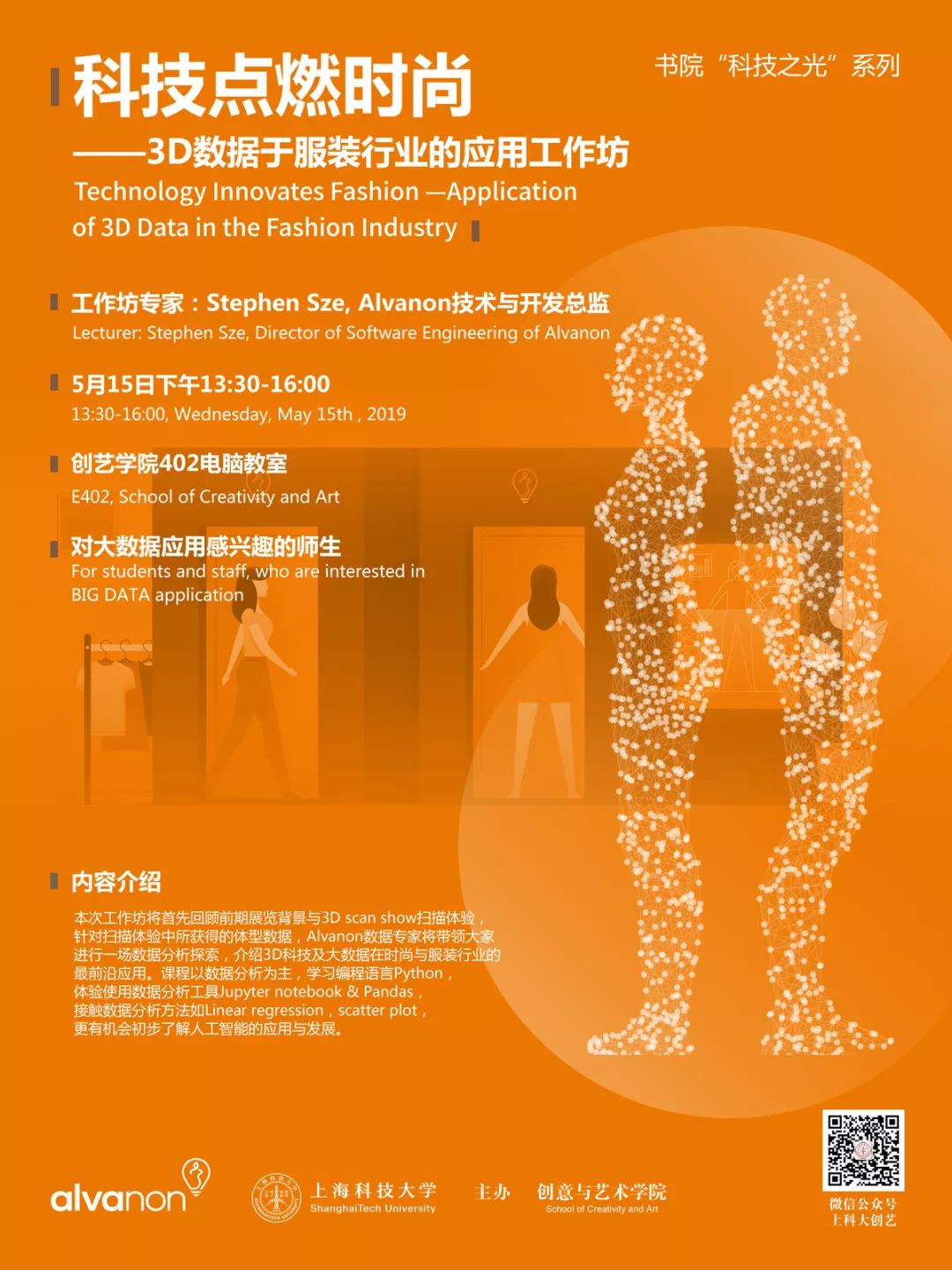 Workshop Introduction
Alvanon's Technology Ignites Fashion 3D scanning event (4.23 - 5.12) provides a chance for ShanghaiTech students to access 3D human body scanning at zero distance and to learn about the future of technological integration into fashion life.
The "3D data application in the apparel industry" workshop will be led by Stephen Sze, a data expert from Alvanon, who will conduct a data analysis and exploration, introducing 3D technology and big data in the forefront of the fashion industry. While sharing real-world application cases of 3D scanning data, the workshop participants will explore the possibilities of 3D data applied to multiple fields.
Stephen Sze will first review the 3D scanning experience in the first stage. He will lead participants to analyze the body data (anonymous) obtained in the scanning experience, and introduce the programming language Python, data analysis tools Jupyter notebook and Pandas, and data analysis methods such as linear regression, and scatter plot. The workshop provides the opportunity to obtain a first look at the application and development of artificial intelligence in the fashion industry, and to inspire new ideas for your career planning.
The workshop schedule is arranged as follows: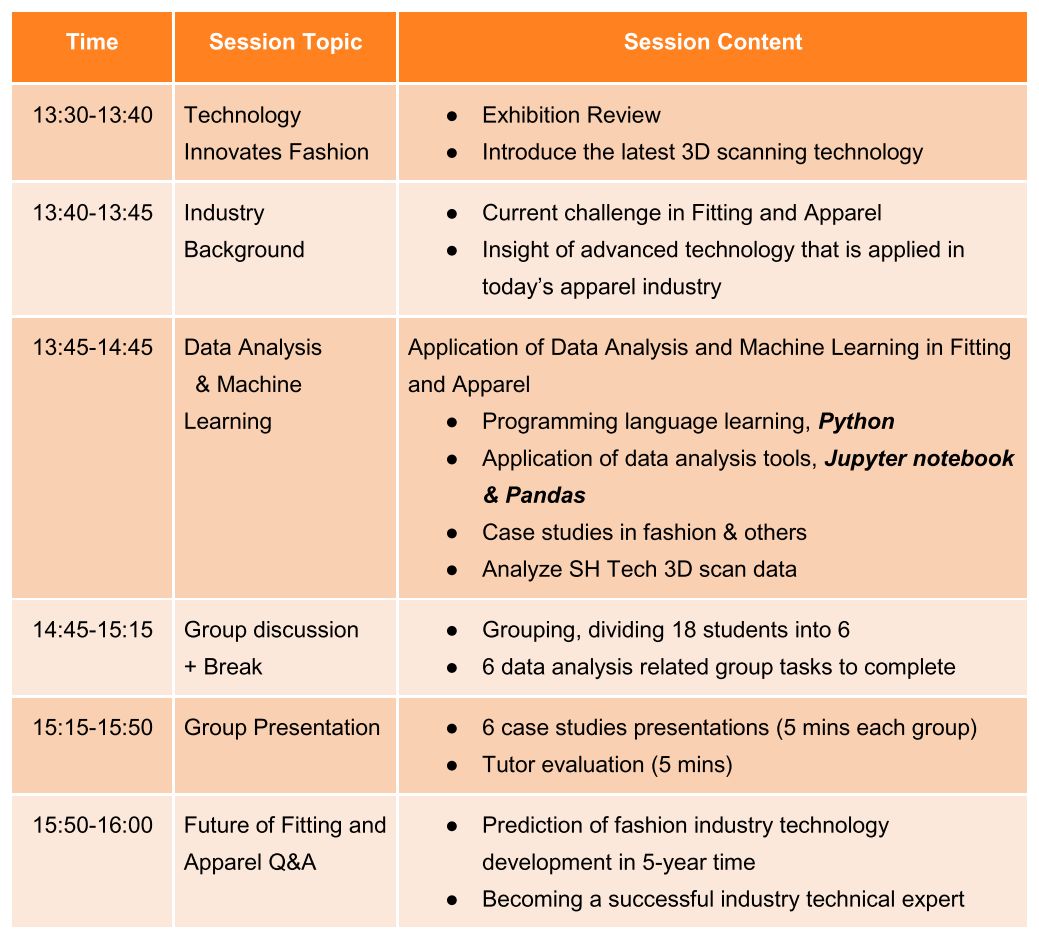 Students and teachers who are interested in big data and fashion/creative applications are welcome to participate in this workshop.
About the Speaker
Stephen Sze
Stephen Sze is the director of software engineering of Alvanon, leading the company's technology roadmap and driving the industry's adaption of 3D and digital supply chain. He also leads the machine learning and data science team for Alvanon, which applies the latest technique to solve the toughest problems in the industry. Prior to Alvanon, Stephen was a co-founder and CTO for his education technology company where he established and developed its software capability for Greater China. His experience includes big data analytics, machine learning and natural language processing. Stephen Sze was leading NLP team at the venture capital funded AI start-up, where the technology he developed was serving high profile companies in fashion, entertainment and consultancy industries. Also, he co-authored a paper in Artificial Intelligence on ECAI. He graduated with distinction from the University of Oxford with a master's degree in computer science.
Workshop Time: May 15, 2019 (Wednesday) 13: 30 - 16: 00
Location: Computer Room 402, School of Creativity and Art
The anonymous data used in the workshop is collected from the Alvanon 3D scanning experience. Students can experience it by visiting the gallery on the first floor of the School of Creativity and Art.
After participating in the scan, you will receive: a set of elastic clothes and your body shape information (you no longer need to worry about clothes purchased online that do not fit you).
The 3D scanner is available to participants until May 12th. You are welcome to visit at any time, and the staff will provide guidance. In a matter of minutes, you will be able to obtain your body measurements, such as the image below: