Event Name: BIOART Workshop Recruitment
Time: November 16th to 17th 2019, from 9:00 to 17:00
Location: Classroom E406, School of Creativity and Art
Speaker: Joaquín Fargas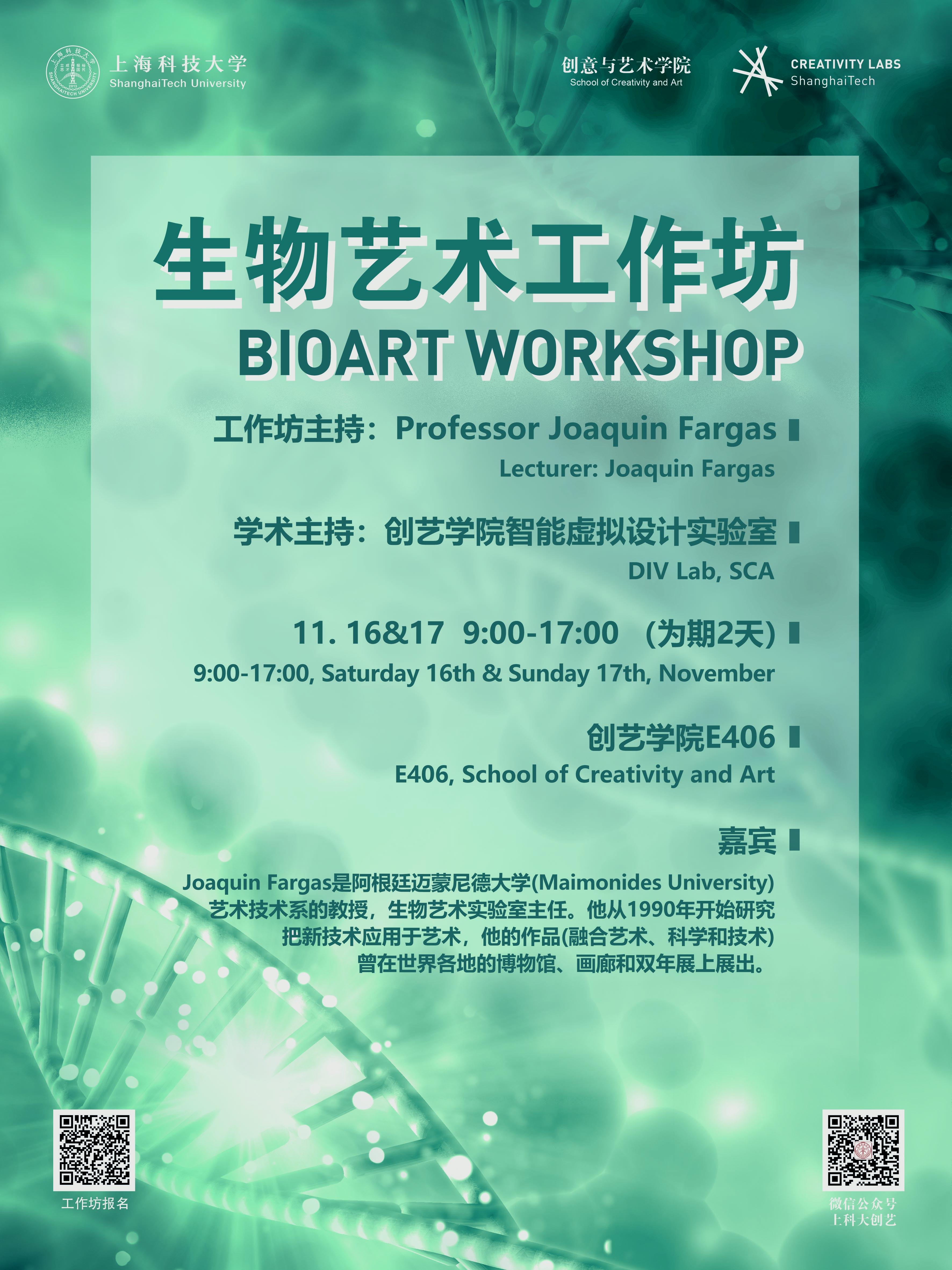 From November 16th to 17th, you are welcome to participate the BIOART workshop, organized by the School of Creativity and Art. Not only will you be able to reveal how biotechnology and biology are mediums of art through a series of hands-on projects, but also listen to Professor Joaquín Fargas share his thoughts, practices, and an introduction to the history of biological art.
About the Workshop
Discuss the scientific and technological evolution of human civilization: DNA extraction, genetic revolution, genetic modification, animal and plant cloning and other technologies. Reveal the interdisciplinary characteristics of biotechnology and its relationship with chemistry and engineering technology.
Learn about the development and history of biological art (BIOART), and how it expands more possibilities for artistic expression as a cutting-edge interdisciplinary subject of biological science and art.
Extract and replicate DNA (unique identification code). Explore and study the field of BIOART through a series of bioreactor projects designed by professors.
About the Speaker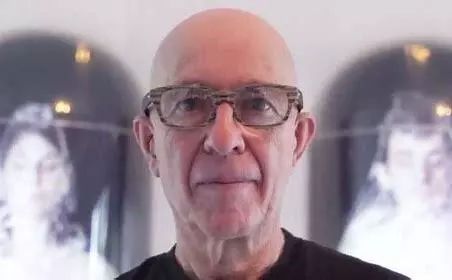 JOAQUÍN FARGAS,
ARTIST AND ENGINEER
Joaquín Fargas is a professor in the Department of Arts and Technology at Maimonides University in Argentina, director of the Bioarts Laboratory, and executive director of the UNESCO Latin American and Caribbean Science and Technology Popularization Network. He has been studying the application of new technologies to art since 1990, and his works (fusion art, science and technology) have been exhibited in museums, galleries and biennales around the world (Argentina, Belgium, Costa Rica, Spain, Malaysia, etc). He is also the founder and director of Exploratorio, an interactive technology center whose goal is to support the teaching of physics, chemistry, biology, environmental science, robotics, and informatics in creative and interactive ways.