To adapt the rapid development of laboratories of School of Creativity and Art, the laboratory platform is conducting regular exchange activities to get them know each other better and promote interdisciplinary and cross-disciplinary innovation cooperation.
On 23 December, Creative Entertainment Lab(CEL) held an exchange and Professor Bao Xiaoqun's group presented a wonderful report on the fusion of technology and entertainment creativity on behalf of the laboratories, sharing their creative research and experimental progress to the teachers and students. Professors and students from MARS of the School of Information Science and Technology also attended the meeting. The group is working on creativity, design and technology for industry research, model development and application in entertainment and daily life.
CEL Lab -sharing site of Bao's group
CEL Distinguished Professor Bao Xiaoqun (right) and Engineer Shen Jiamin (left)
At present, CEL-Bao Xiaoqun's group has initially set up a Global New Entertainment Creativity, Design, Technology and Operation Online Database, which collects information on top entertainment/art creators, works/projects, technologies, platforms and markets around the world, including text, pictures, audio and video. It covers countries and regions such as Europe, America, Israel, China, Japan, Korea, India, Southeast Asia, etc. In the future, the New Entertainment Library will be opened to teachers and students to help the creative entertainment experiments, teaching and the construction of the entertainment design discipline.
CEL New Amusement Library User Interface - 1
CEL New Amusement Library User Interface - 2
Bao's group pays attention to the creative entertainment and development and application of new technologies continuously. This year, they write the first draft of the 2020-2021 China Live Entertainment Creativity Research Report with live entertainment as the theme, providing an in-depth analysis of the current product types, creative content and technological development trends of the entertainment industry, especially regarding the situation after the epidemic. With many live performances change from offline to online, digital media and emerging technologies are developing at a high speed and are breaking the boundaries between virtual and real, bringing users a better audition experience and more imagination. The group proposes to present a creative research report on a new entertainment theme each year, which will be presented at the Shanghai International Arts Festival and the Entertainment Design Forum of School of Creativity and Art. In addition, a creative workstation is going to be established next year which will collect new entertainment creative proposals worldwide and select outstanding projects for implementation.
One world online charity concert
In addition to the research of creative content, Bao's group also develops relevant experimental demos for future lifestyles and entertainment, trying to integrate cutting-edge technology with entertainment creativity to meet the emotional and experiential needs of the users.
According to the "2019-2020 Research Report on the development of China's online education industry"by iiMedia Research, influenced by policy support, 5G, AI and other technological developments, the scale of China's online education users is expected to reach 351 million in 2020, and the scale of K12 online education users will exceed 30 million with the market scale reach 453.8 billion yuan. The emergence of more and more online education products also leads to problems such as lack of technology and interactivity.Based on the situation, the subject group is developing models using AR technology, knowledge interactive branching episodes, TTS and other technical means. They are trying to increase students' interest in learning and active exploration through game based interaction, 3D multi view and Immersive scene. As a demo test, the group now has transformed a traditional Science class of grade 7 into an interactive online education course. Next year, the group will continue to upgrade the demo and consider combining more new technologies such as virtual teacher and multiplayer online interaction to try to push it to the education market.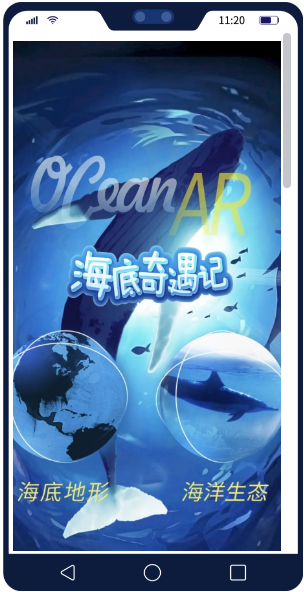 Demo of CEL Online Education Interactive Courseware
2021 Research Direction of Entertainment Creativity
Bao's group is also researching market and planning for next year's experimental products. On the one hand, it will continue its industry practice, applying new technologies, such as bullet time and motion capture, in creative programmes/activities. This year it has been featured in Dragon TV's The Greatest Dancer, Hunan Broadcasting System's Dance Smash, IQiYi's Rising Stars Cross-Dimensional , Youku's Street Dance of China and various galas. On the other hand, they will continue to integrate new technologies to develop creative virtual social, fan interaction products and customised shows/events in response to market, combining entertainment and lifestyle scenarios.
Program content and creative products related to virtual idols, such as virtual boyfriends/girlfriends, butlers, pets, are under planning. The trend of virtual digital people is already evident in the early 2020s and will present more content innovations in the future with the development of technology.
Musician Zhang Yadong Interviews KDA Girl Group
Participants launched a heated discussion about the sharing of Bao's group. Several labs and subject groups expressed great interest in participating in entertainment creativity research in the future and discussed the possibility of cooperation in niche areas, for example, how 3D printing technology can be involved in creating more personalized products; whether fan culture and fashion digital technology can be further combined; how online education courseware can be designed from the perspective of game; application scenarios of virtual idols, the market potential, the partners in the future, etc. Cross-border integration will cause more possibilities.
The exchange of laboratories and subject groups
The sharing promotes communication among laboratories and subject groups, and provided a platform to promote interdisciplinary and cross-disciplinary innovation cooperation. SCA and CEL look forward to more participants to jointly develop creative products and accelerate creative ideas from technical convergence to application.
Writer | Shen Jiamin
Editing | Li Jiahua
Typesetting | Li Tingyi