Creative Salon
Classics and design
Classic
Ernst Ludwing Kirchner
《Street Dresden》 & 《Street ,Berlin 》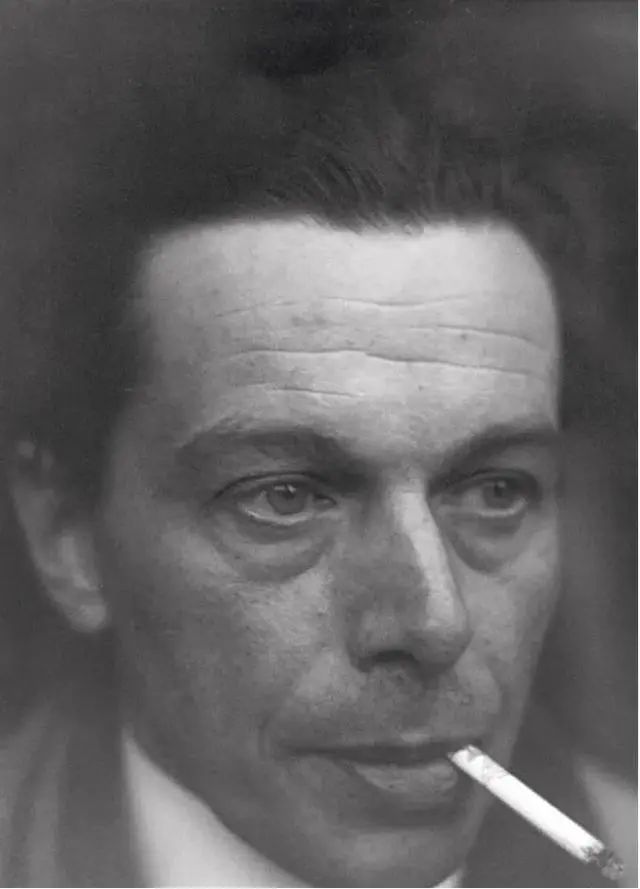 Ernst Ludwing Kirchner
1880-1938
Ernst Ludwing Kirchner (1880-1938) was born in Bavaria, Germany. He entered Dresden technical high school to study architecture in 1901. In 1905, he founded the bridge society with architectural students such as Fritz bleyl, Karl Schmidt rottluff and Erich Heckel, which renounced academic art and sought to build a bridge between the past and contemporary art ideas. These bridge society artists use rough strokes, exaggerated and bright unnatural colors to express their extreme emotions. Kirchner served in the German army in World War I and suffered from mental illness. Then he moved to Switzerland for rehabilitation. His works were appreciated by the public at the beginning, but they were criticized as degenerate by Nazis in 1937, and he committed suicide the following year.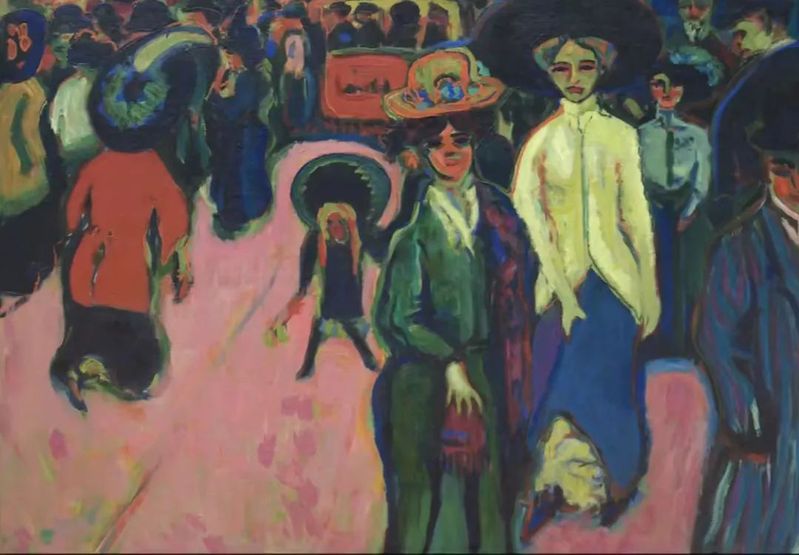 Street,Dresden
Ernst Ludwing Kirchner, 1908
Dresden street is now in the Museum of modern art in New York. Even though the picture presents crowded and dense scenes, the people in the work reveal a sense of distance. Kirchner pursues simple modeling and bright colors, with random and dynamic strokes, uses triangular color blocks and geometric composition, and achieves the unique plane decorative effect of his picture through the concise treatment of shape and color. The painting shows that the development of modern cities has led to the continuous growth of the population of big cities. People wear fashionable clothes and walk in crowded streets. However, their eyes are empty, there is no emotional communication or interaction, and they also lose their self and personality.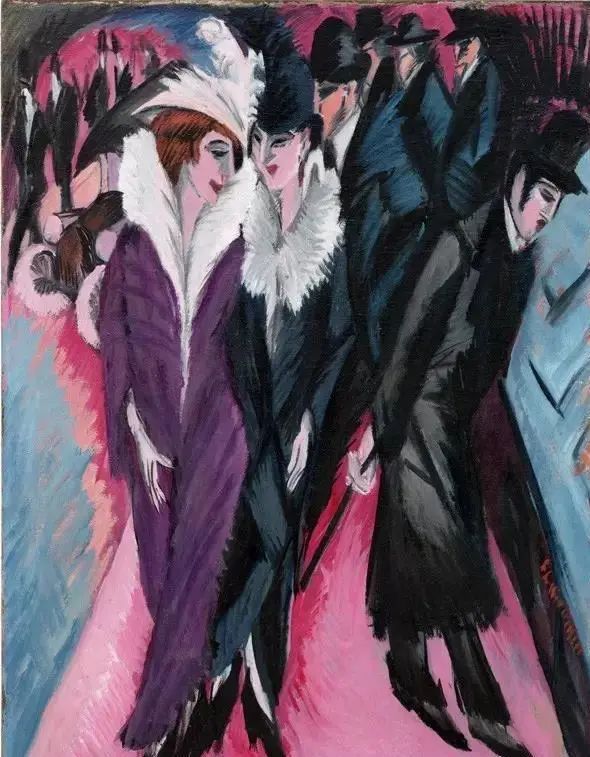 Street,Berlin
Ernst Ludwing Kirchner, 1913
Street view of Berlin is now collected in the new art museum in New York, USA. At that time, Kirchner moved to Berlin and saw the life of the most developed metropolis in Europe. The picture presents the nightmare scene of pre war Berlin with dazzling colors, uneven contours, mask like faces, rough strokes and distorted perspective. In the picture, two women are walking confidently on the road, and their status as prostitutes can be seen from their fancy feather hats; Men who want to be close to them are further confirming the safety of their surroundings. Kirchner believes that there are still some powerful forces under the appearance of human social civilization, and art is a way to show these forces. Therefore, he created a primitive painting style, which has a simplified structure and mask like facial images. He believes that this style can more directly express the essence of the object than realism. In creating with this new style, Kirchner believes that he is deviating from traditional German art, especially from the styles of artists such as Albrecht Durer, Matthias Grunewald and Lucas Cranach der aeltere.
Design
Akari paper lamp
When it comes to Noguchi, you have to know his paper lamp. In the new list of 100 greatest modern designs published by Fortune magazine, Noguchi's representative work akari paper lamp is on the list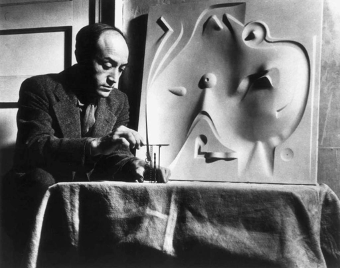 In 1951, Noguchi came to Gifu, which is famous for making paper umbrellas and lanterns. The creation of two paper lamp prototypes was born in this trip. He called the lamp akari, because the word means light in Japanese - both lighting and physical lamp. In the next few years, he created more than 100 prototypes of akari lamps, including table lamps, floor lamps and chandeliers. The height of these lamps ranges from 24 cm to 290 cm.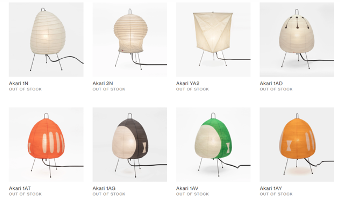 Akari lamps are made by ozeki & Co. purely by hand and carefully, and its production method continues the traditional Gifu lanterns. In the first step, the craftsman used bamboo strips to cross and shape the wooden model designed by Noguchi Yong. This step determines the shape of the lamp. The lamp surface and paper are made of mulberry bark. They are cut into corresponding strips and glued to the bamboo frame. After the glue dries out, take away the wooden mold and the shaped lampshade can be folded. In this way, the akari lamp can be compressed and placed in a flat box for easy storage and transportation.