Hans Arp
"Untitled (Collage with Squares Arranged According to the Law of Chance)"
&
"Déméter"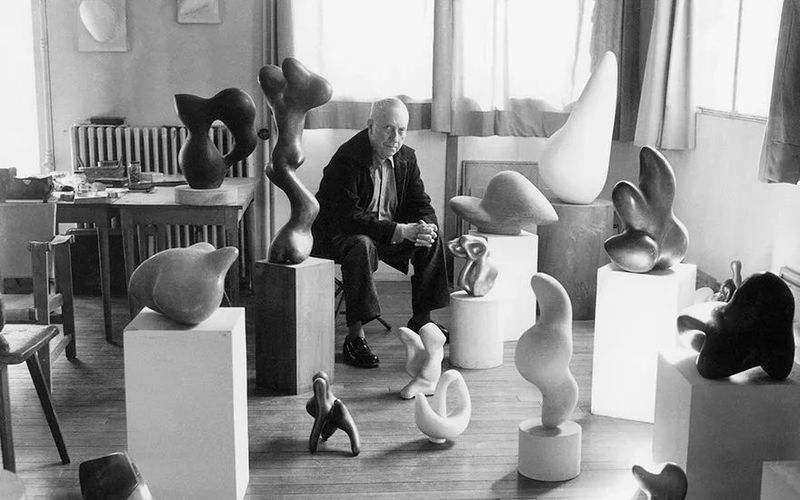 Hans Arp

1886-1966
Hans Arp (1886-1966) was born in Strasbourg to a French mother and a German father. Arp studied art in Strasbourg, Weimar and other places in his early years, and in 1908 he entered the L'académie Julian in Paris to continue his studies. He moved to Munich in 1912, got acquainted with Wassily Kandinsky, and joined Der Blaue Reiter (Der Blaue Reiter), an expressionist art organization called for by Kandinsky at the time. During the First World War, Arp moved to the neutral country of Switzerland, where he began to make a real professional artistic career. Arp was one of the founders of Dadaism founded in Zurich in 1916. He claimed: "The purpose of Dadaism is to destroy the rational deception of mankind", saying: "The purpose of Dadaism is to destroy the rationality of mankind. deception, and restore the natural and irrational order." Shortly after arriving in Zurich, he met fellow artist Sophie Taeuber, whom he married in 1922. Arp and Sophie moved to Paris in the mid-1930s, eventually buying land in Clamart, a suburb southwest of Paris, where Sophie designed and built their home. At the time, Joan Miró, Marcel Duchamp and James Joyce were frequent visitors to the Arps' home.
Arp's works in the 1920s were mostly wooden bas-reliefs. From the 1930s onwards, Arp began to create his most famous series of works: fascinating biomorphic sculptures made of materials such as marble and bronze, which became the main motif of his artistic creation for the next 30 years.
Arp died in 1966 at the age of 79. His art influenced Henry Moore, Barbara Hepworth, Isamu Noguchi, and American minimalist artists of the 1960s and 1970s to varying degrees.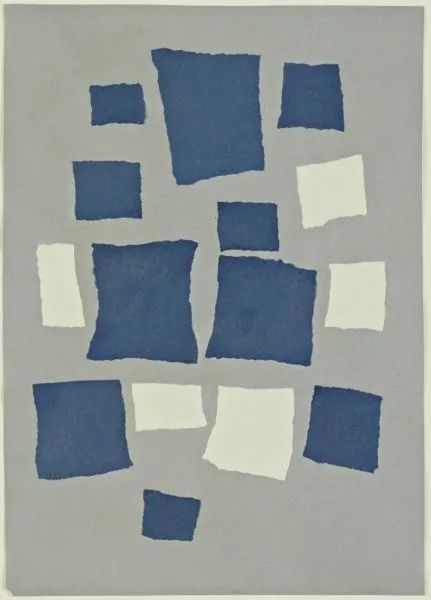 Untitled (Collage with Squares Arranged According to the Law of Chance
Hans Arp, 1917
With Sophie's assistance, Arp created a series of classic collages, "Papiers Dechirés": he tore the paper into pieces, dropped it on a larger piece of paper, and then The shrapnel sticks firmly to where it landed. One such example is "Untitled (Collage with Squares Arranged According to the Law of Chance)", now in the Museum of Modern Art, New York.
This work is loyal to the Dada philosophy of pursuing all random and irrational things, and most of the creative process is determined by chance. This method of creation breaks the rules of traditional visual art. Before this, most artists pursued superb artistic skills and hoped to achieve control over all aspects of the work. Using a similar method, Arp created a series of works known as "auto-painting", in which he deliberately emptied his consciousness, allowing the brush or pencil to wander at will. This free form of creation later influenced American Abstract Expressionist artists such as Jackson Pollock.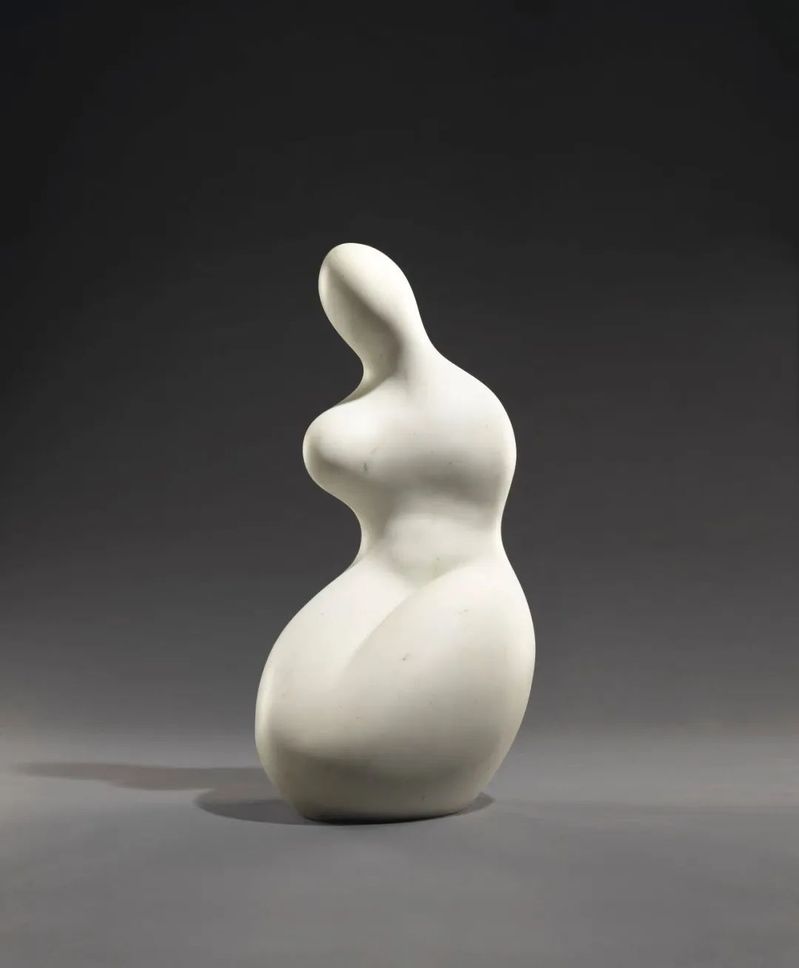 Déméter
Hans Arp, 1960
Arp was not only a painter, but also a poet and sculptor, and the smooth, rounded bio-forms presented in his reliefs and other works are memorable. In November 2018, a work in this style, "Déméter", sold for $5,825,000 at Christie's in New York, setting an Arp auction record for an artist. In the 1930s, Arp began to create his most famous series of works: creating fascinating biomorphic sculptures in materials such as marble and bronze. This group of works laid an important foundation for his artistic creation for the next 30 years. Unlike Arp's early creations, which were wooden soffits hung on the wall, these biomorphic sculptures are completely three-dimensional and placed on the ground. What they have in common is that both have obscure and almost abstract forms, most of which echo nature in some way, imitating biological forms that combine humans, animals and plants. Arp admits that even these works are largely created by chance. "I didn't think about it, and the forms came; either pleasant or eccentric... they were all spontaneous... I just had to move my hands... The already formed form then opened the way to the mystery and showed us A rich source of life."
Arp's sculptures are not meant to shape a specific object, because it never came to his mind; he always named the work after it was finished. Take "Déméter", for example, which appears to be a Greek mythological figure who is the mother of Persephone; the broad hips symbolize the reproduction of offspring, and the slightly side head is a sign of love. At the same time, Demeter, as the goddess of agriculture, also has audiences who will see this sculpture as a sprouting plant that is growing upwards.
In 1972, IBM, which has been established for 61 years, ushered in their new Logo: "The 8-bar". The logo, designed by famous designer Paul Rand, will represent IBM's image for 50 years, giving it the nickname "Big Blue".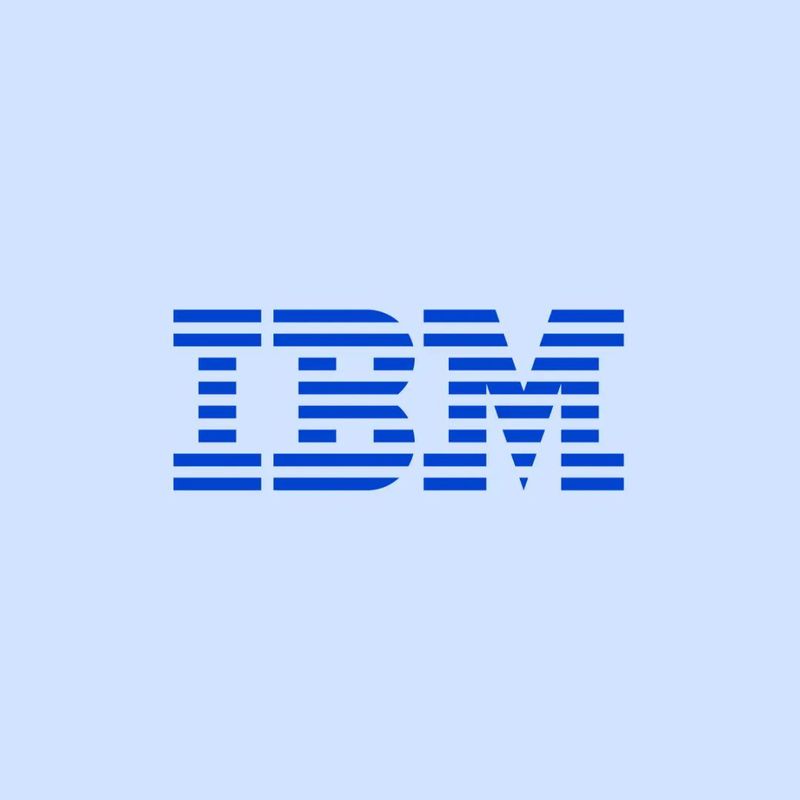 The 8-bar, 1972
Founded in 1911, IBM was originally named after the Computation-Tabulary-Recording Company (C-T-R) formed by the merger of the International Time Recording Company, the Slide Rule Company and the Tabulating Machine Company, and changed its name to IBM in 1924. Business Machines Corporation.
Various logos in IBM's history
In the face of a new era, IBM needed a new logo that was modern, concise and could represent the corporate image. Paul Rand wrote in IBM's logo manual: "In today's competitive environment where products are more or less the same, a distinctive logo design can set your product apart from other products. So the value of a logo cannot be overemphasized."
The redesign of the logo didn't happen overnight. In 1956, with limited adjustments made in the first version of the logo designed by Rand, he replaced the Beton typeface with a City typeface, and elongated the serifs to enlarge the space inside the B to make the glyphs clearer and more powerful. Rand is still dissatisfied with this version of the logo: "I feel that the design of this series is very inappropriate. The whole font has no pause from narrow to wide, without any rhythm and rhythm. "Finally, after repeated deliberation and testing , Rand released the IBM striped logo that continues to this day in 1972.
Rand broke the original rigid image with 8 spaced stripes. The parallel and repeated lines give a dynamic and rhythmic feeling, making the whole logo present a solemn and vivid image. The blue stripe logo is still active today because of its strong applicability and creativity. In addition to ensuring aesthetics and messaging, Rand also ensures that the logo can be used in multiple channels, including brochures, magazine ads, TV commercials, letterhead, communications, architectural signage, trucks and packaging. The very characteristic and vibrant logo also inspired future generations to re-create the logo, injecting infinite vitality into IBM, a large enterprise.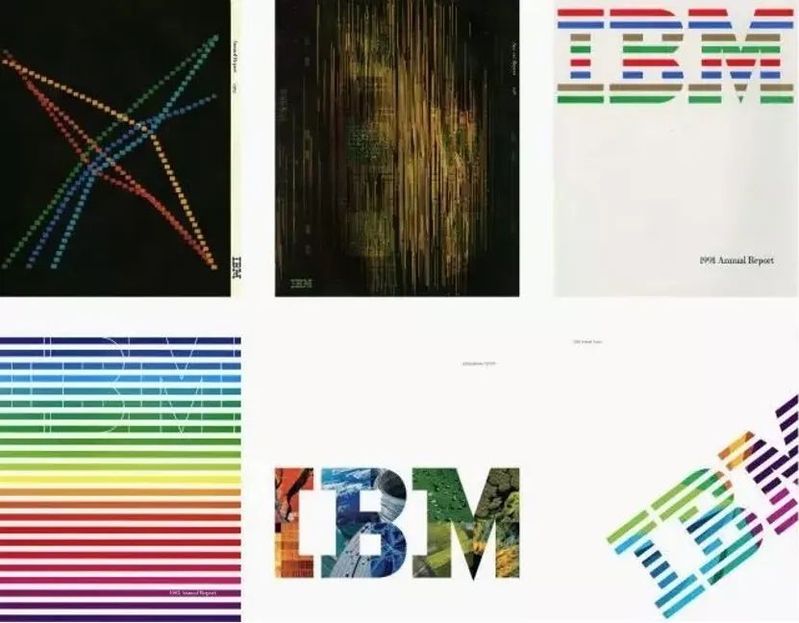 Recreation of IBM Logo