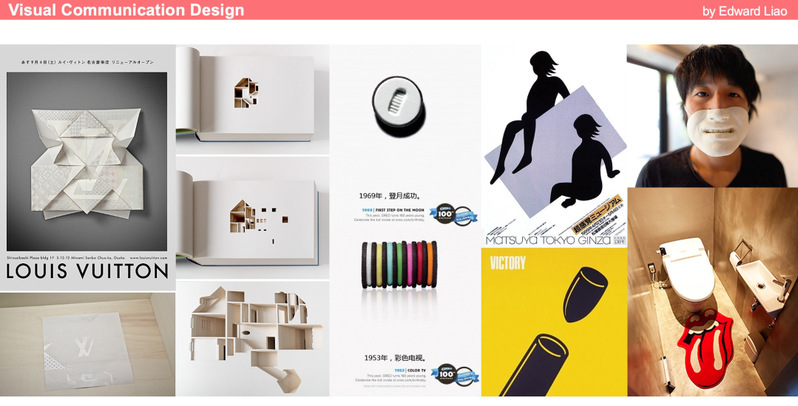 Visual Communication Design I is a professional basic course offered by the establishment of the Industrial Design (Smart Design). It is aimed at freshmen who are close to zero foundation in art and design, and it is also the first professional course for students.
Visual design is the foundation of all design disciplines and the best means of presenting creative concepts and thinking paths. No matter in academic innovation or commercial application, visual design is our necessary expression tool.
The goal of this course is that students can have a clear and clear understanding of the meaning of visual communication and the problems to be solved after the class, and have a preliminary grasp of the creative concepts required for visual communication design. Then master creative principles, aesthetic standards, design techniques and workflow. You can then use a variety of integrated visual elements and techniques to express specific design concepts and ideas.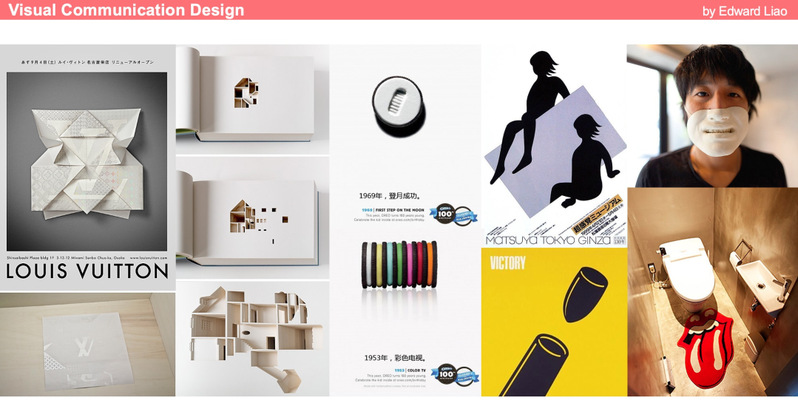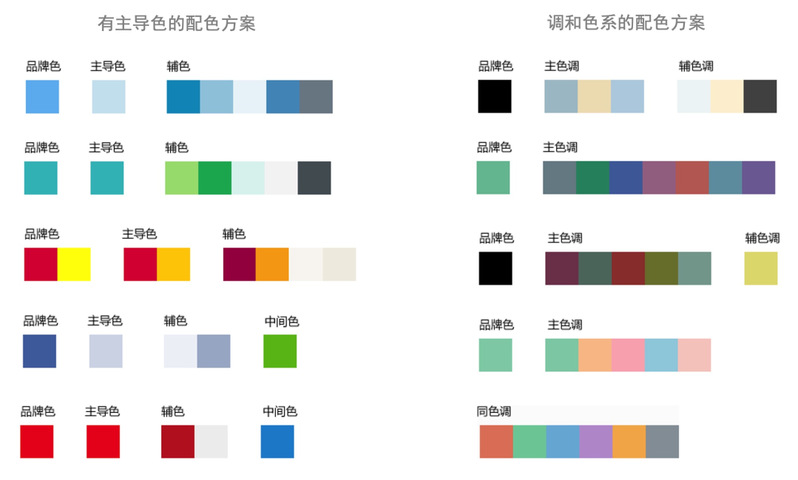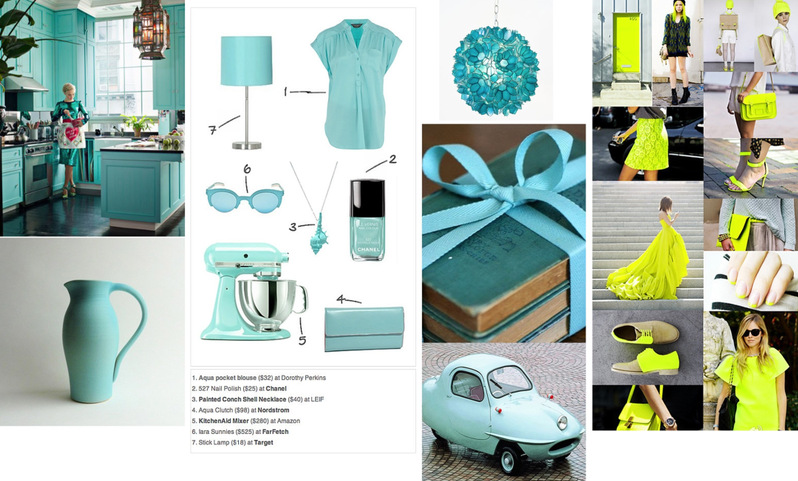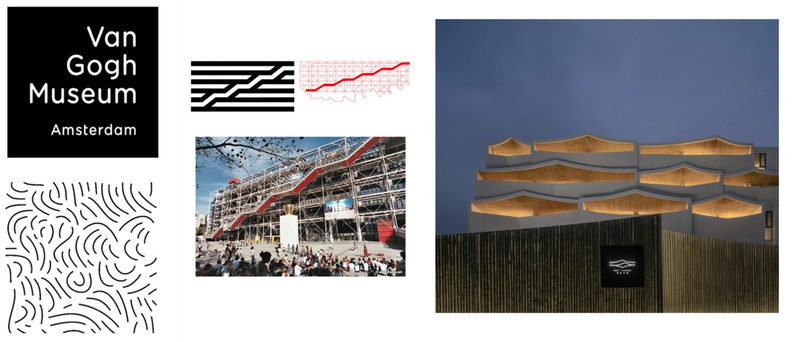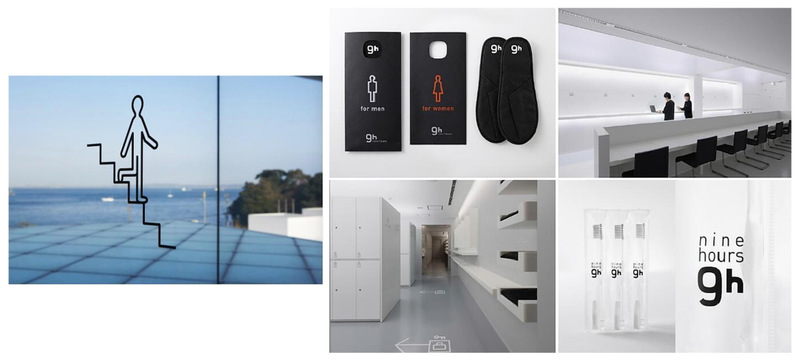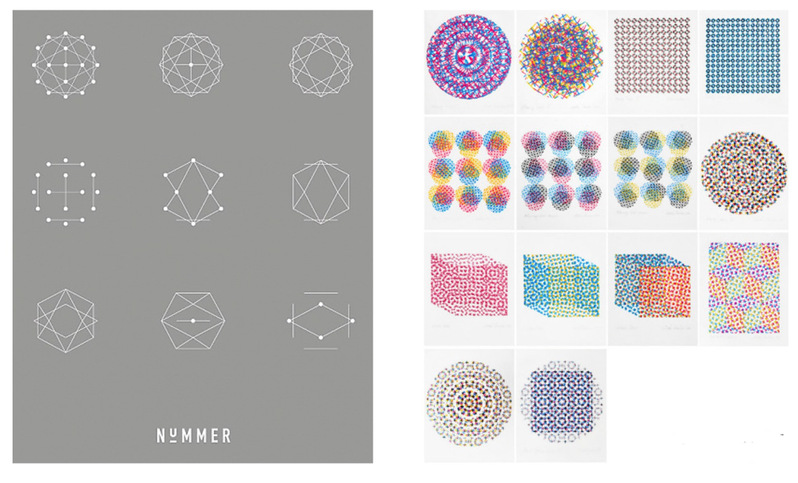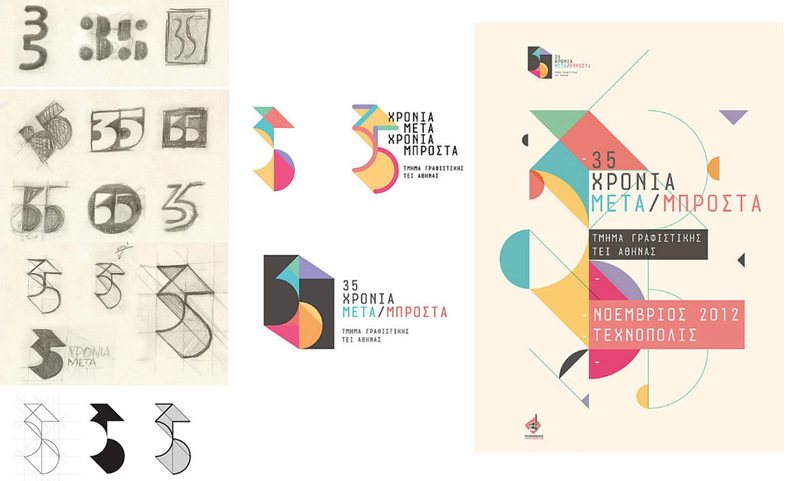 In just 8 weeks, the course content covers the composition of organic and geometric forms, color principles, typography, design creativity and media that visual design needs to understand. While introducing design methods and creativity, students will also be given a large number of practical cases and printed materials as research objects. In addition, the course also starts from the original Ukiyo-e paintings two hundred years ago to contemporary virtual design, to encourage students to explore the past and future of visual design across time and culture.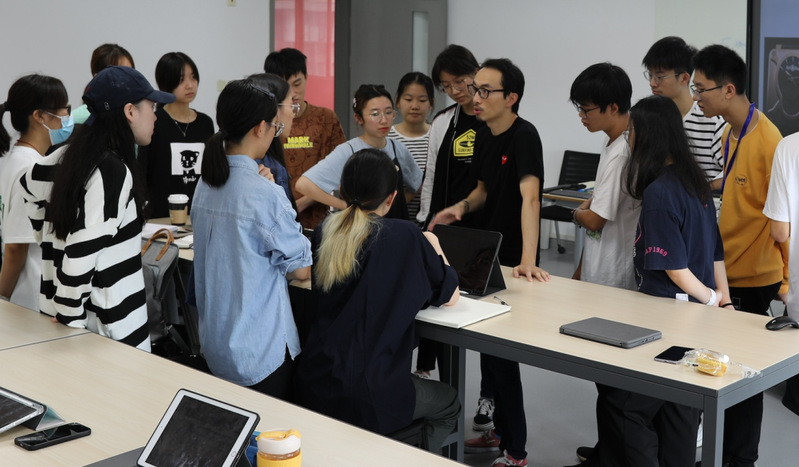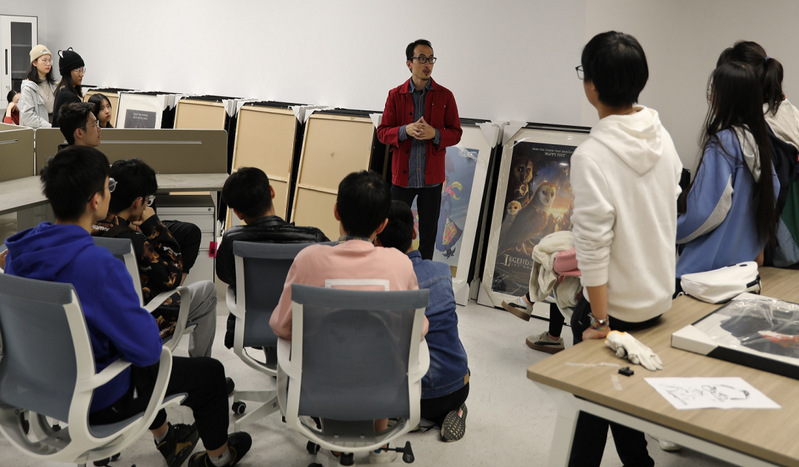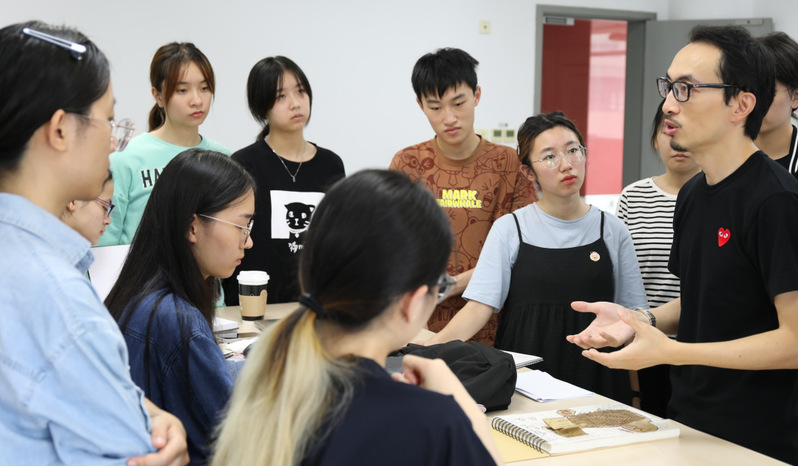 After the class, in addition to introducing the software application workshops of Photoshop and Illustrator, there is also a full day of Q&A time every Wednesday, giving students the practical skills and guidance they need.
As an output, students will use a large-format poster to express their cognition and reconstruction of a design theme, and then use a small-scale print design to create a new visual expression of this theme in a contemporary context. In their work, you can see each student's reading and research on their favorite topics, and how they combine contemporary aesthetics with various design techniques of bitmap vector. At the same time, different media with very different scales also put forward high requirements on their design ability.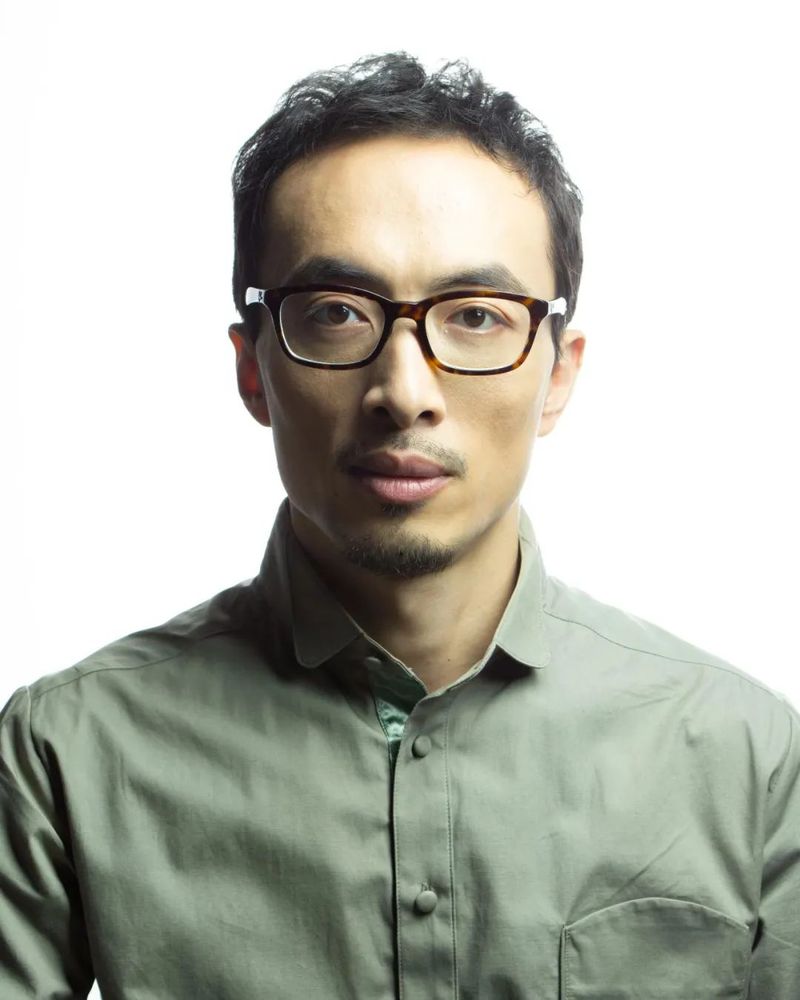 Shulin Liao,cross product designer,design consultant,collector of Scandinavia Jewellery and Japanese art pieces. Graduated from Shanghai Jiaotong University and Birmingham Institute of Art and Design. Be the Product Design lecturer of China Academy of Art for 16 years. Two books of product consumer research was written and published. As the designer and consultant,Liao worked for Toyota,Lexus,Hyundai,Panasonic,Samsung and aslo bring speeches and lectures for many art galleries in Shanghai.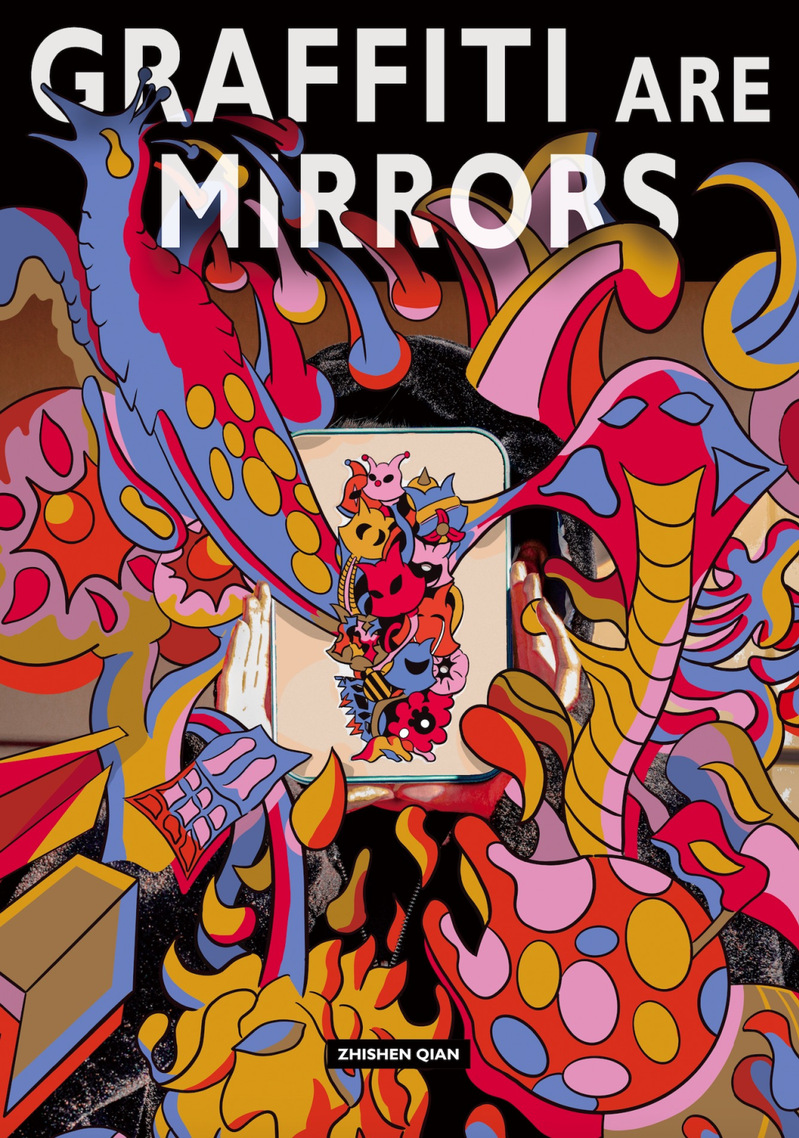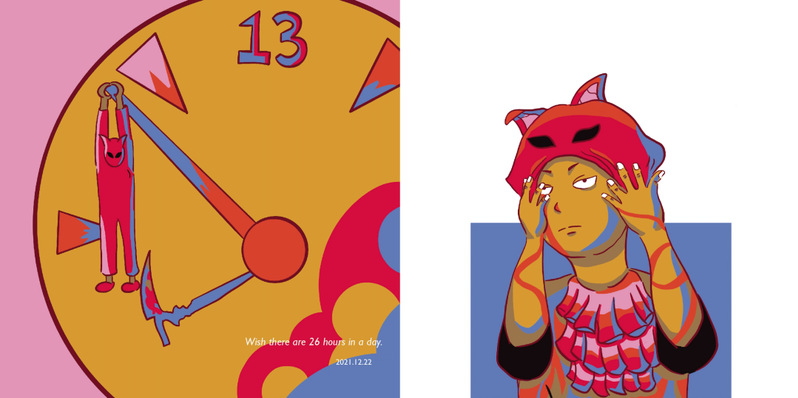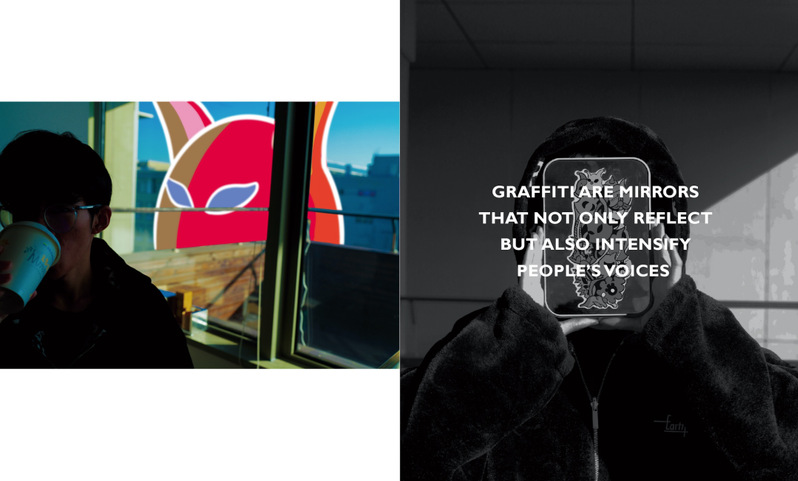 ▲"GRAFFITI ARE MIRRORS",ZhiShen Qian
Using the technique of digital graffiti to repaint the life forms of contemporary people wearing masks, the phantom masks and exaggerated graffiti cover up the pale truth in the mirror behind.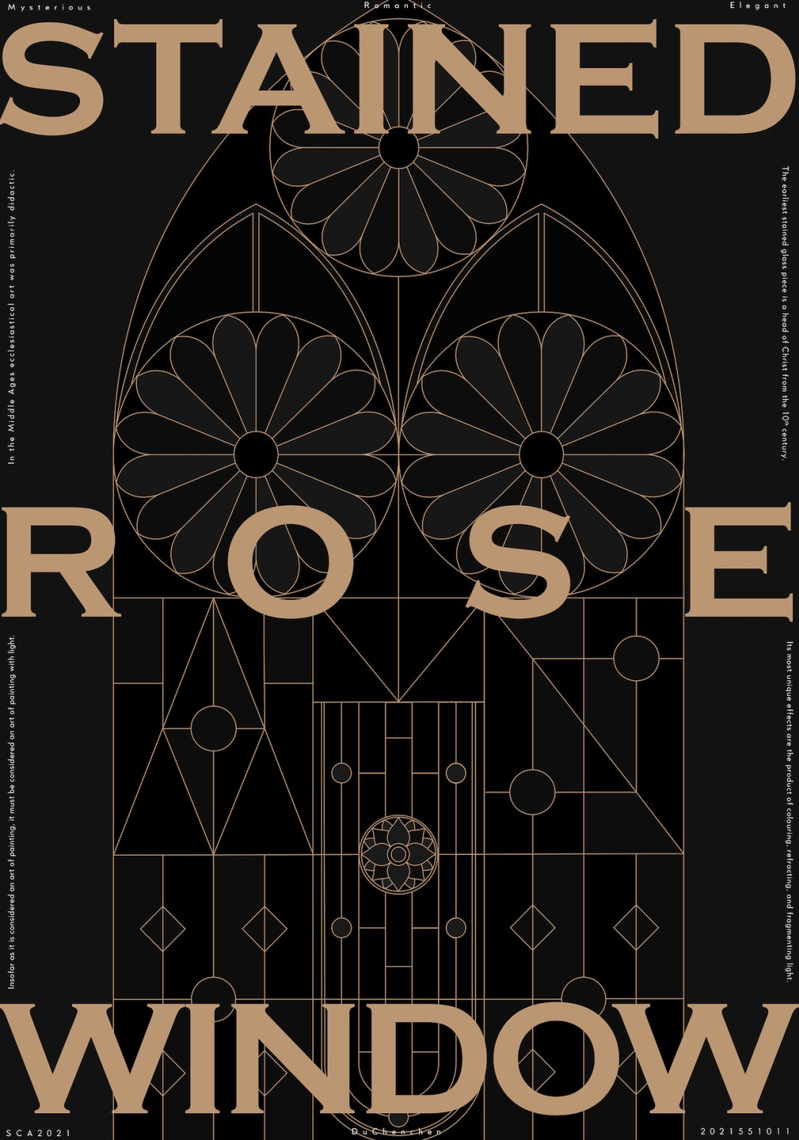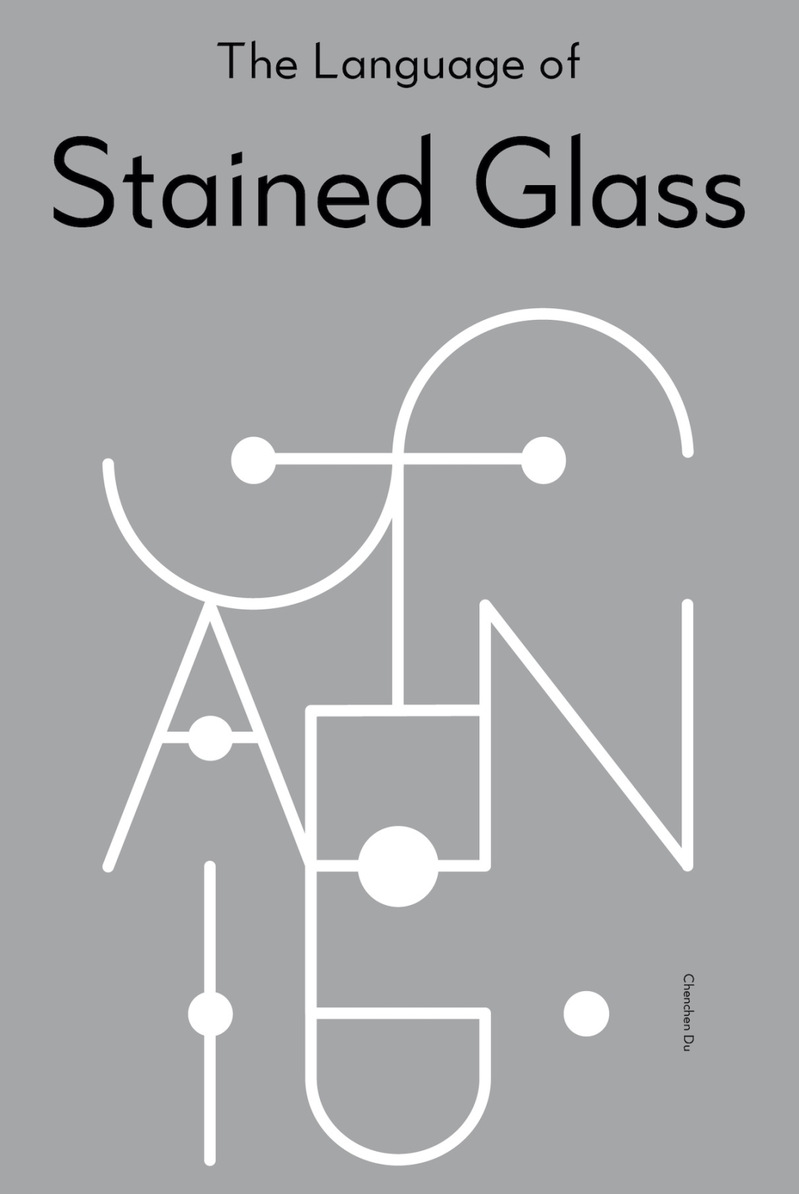 ▲"Stained Rose Window",ChenChen Du
The author studies the rose window and stained glass in his favorite Gothic church, but he uniquely reconstructs the complex visual language with black and white and symbols in a contemporary way, which is concise and lively and still maintains the original elegance and sophistication.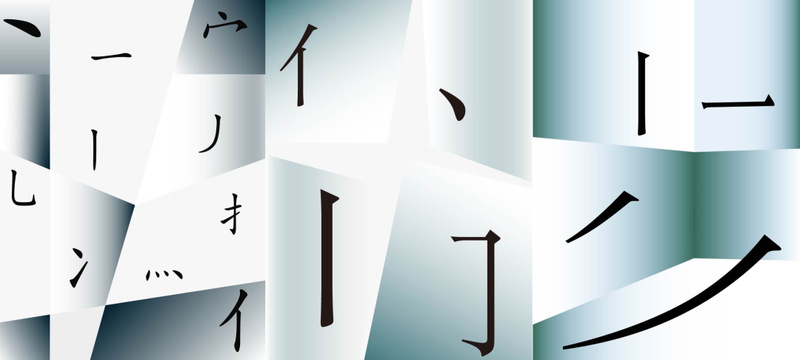 She used surrealist painting style and deconstructed logic to re-visualize the cognition of Dadaism in her heart, coupled with her unique sensitivity and preference for words, she formed a set of abstract and unavoidable Beautiful thoughtful work.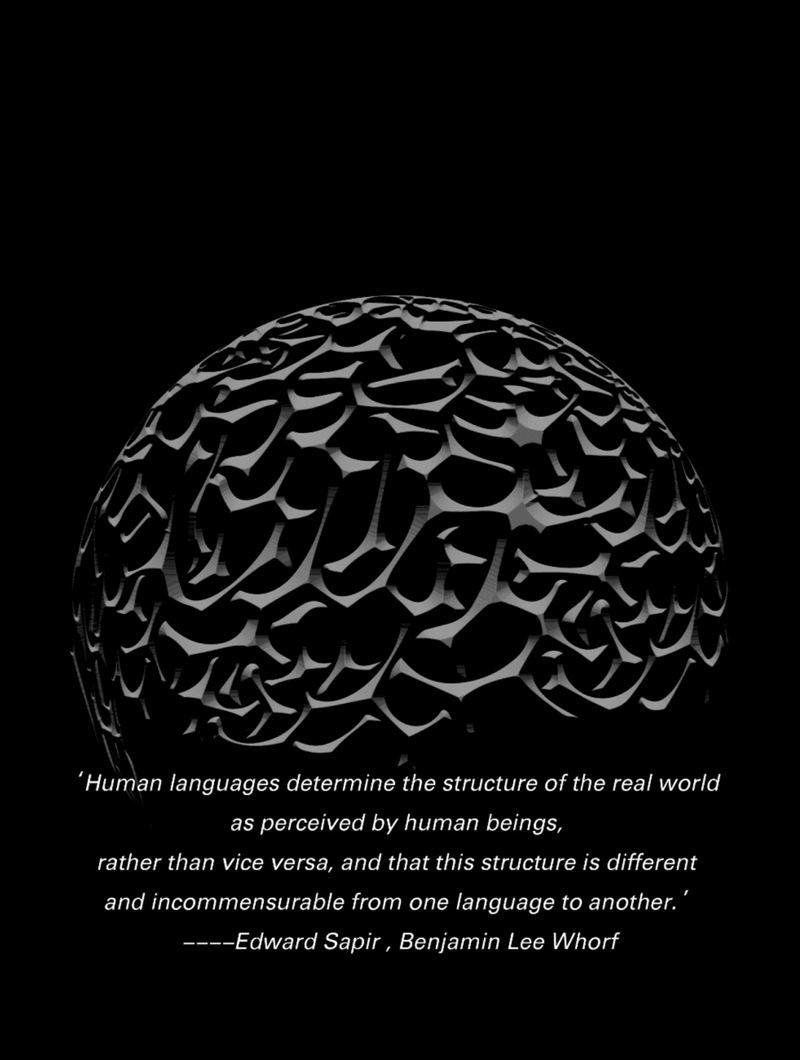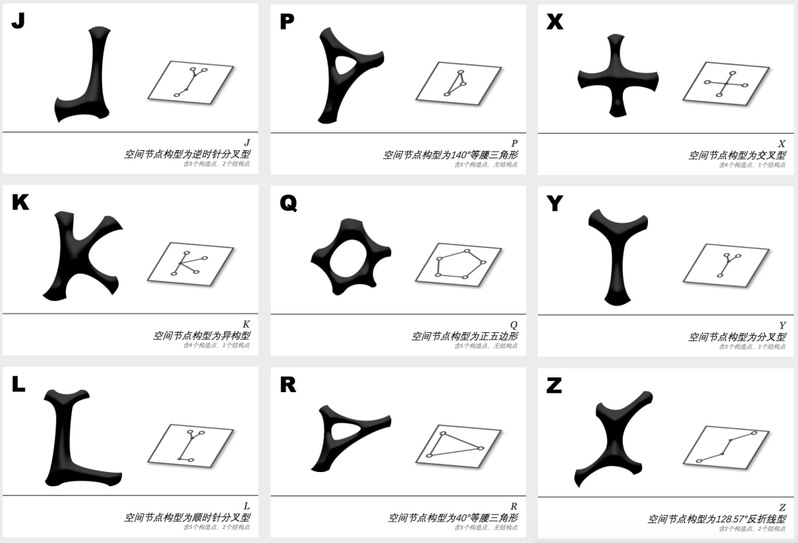 The AANHRO text designed by Qiu is inspired by the natural crystal structure and slime mold, and is configured by the node growth method. It has a vein-shaped two-dimensional plane structure similar to slime mold in appearance. The connection will naturally arch and bend, forming a three-dimensional surface or even a spherical structure.
AANHRO is also a nonlinear language, and the composition rule also conforms to this concept, that is, it is formed by the growth and combination of multiple nodes, and there is no sequence. When AANHRO forms a complete sentence, it tends to a complete spherical shell, and any point on the spherical shell has equal weight to AANHRO.
AANHRO is also saddled with the important implication that when humans can fully understand (rather than decipher) the language, the fourth dimension of humans can transcend time. According to the Wolff hypothesis, language can determine the world of human cognition. The linear time that humans understand now is caused by human linear language, and when humans completely master a nonlinear language, they acquire nonlinear cognitive four-dimensional , time will not have a sequence, only for cause and effect.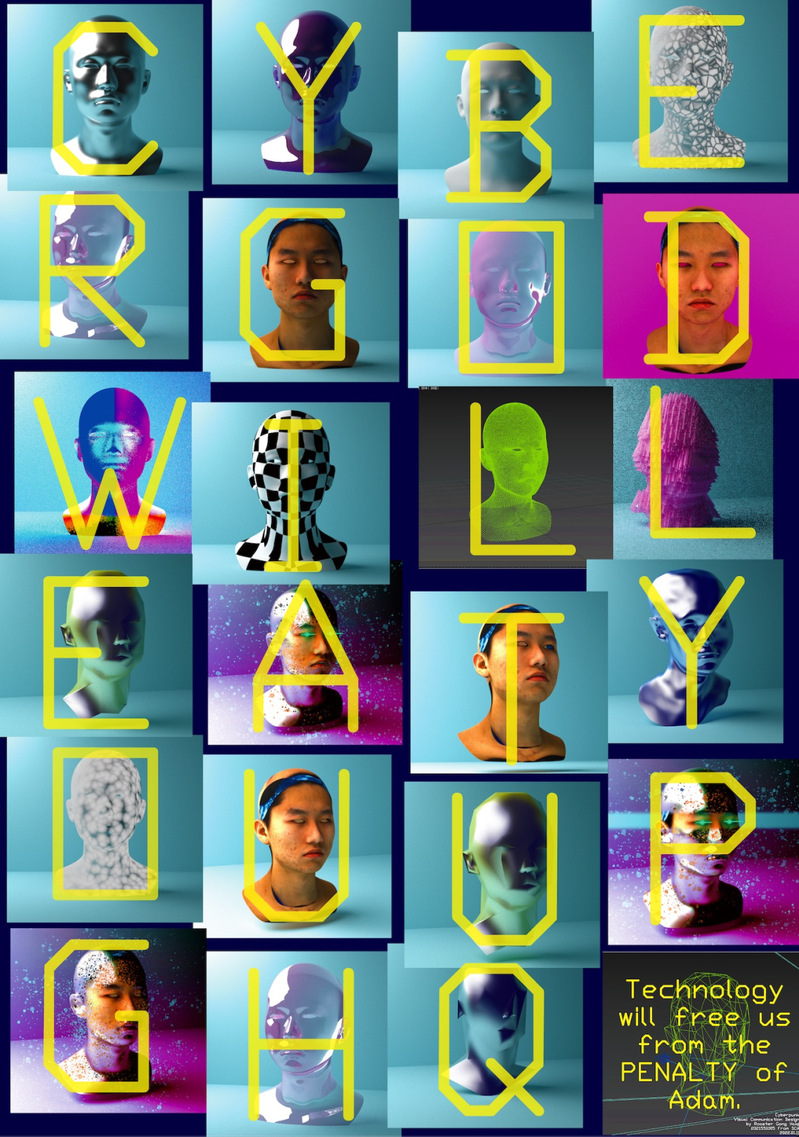 ▲"Cyber GOD will eat you up",Haiqi Gong
Gong expressed his concern and deep reflection on the visual craze of cyberpunk. He used 3D models to reshape his avatars, endowed them with different compositional languages and visual styles, and used a strong slogan Cyber GOD will eat you up to connect the entire design.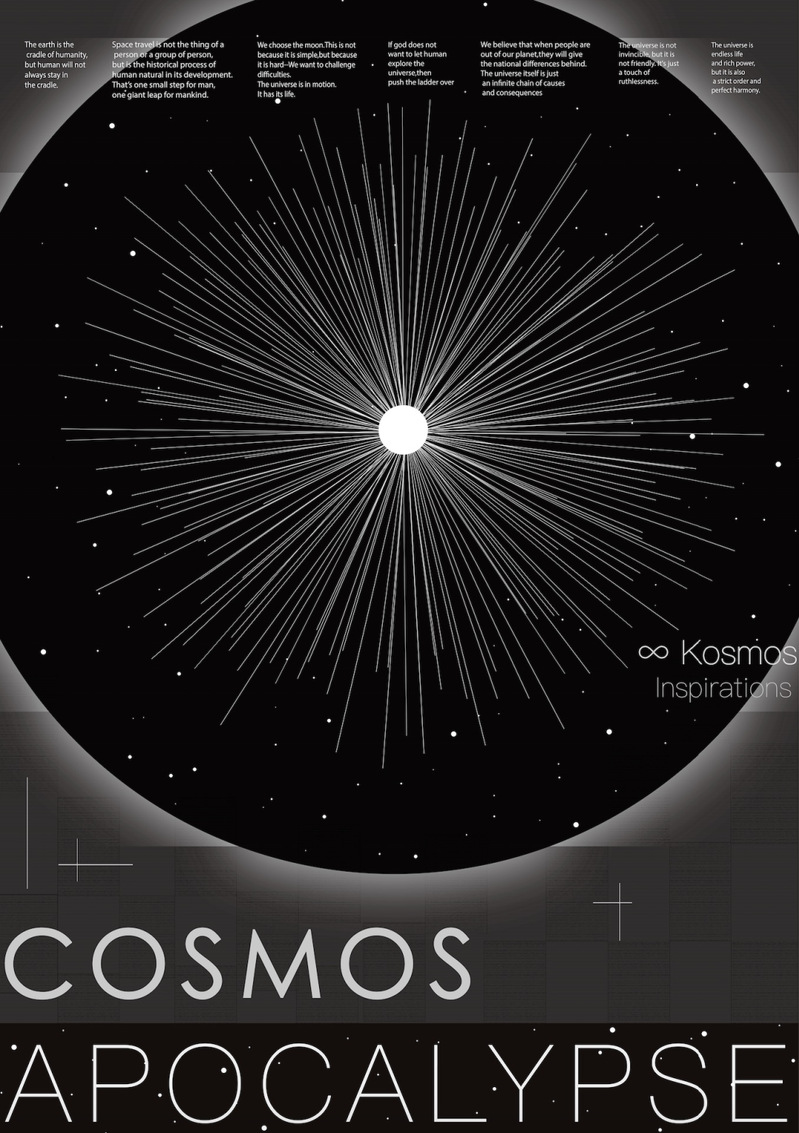 ▲"Cosmos Apocalypse",YuTong Liu
She reconstructed the grand universe in her heart with minimal tones of black, white and gray with fine lines and polka dots.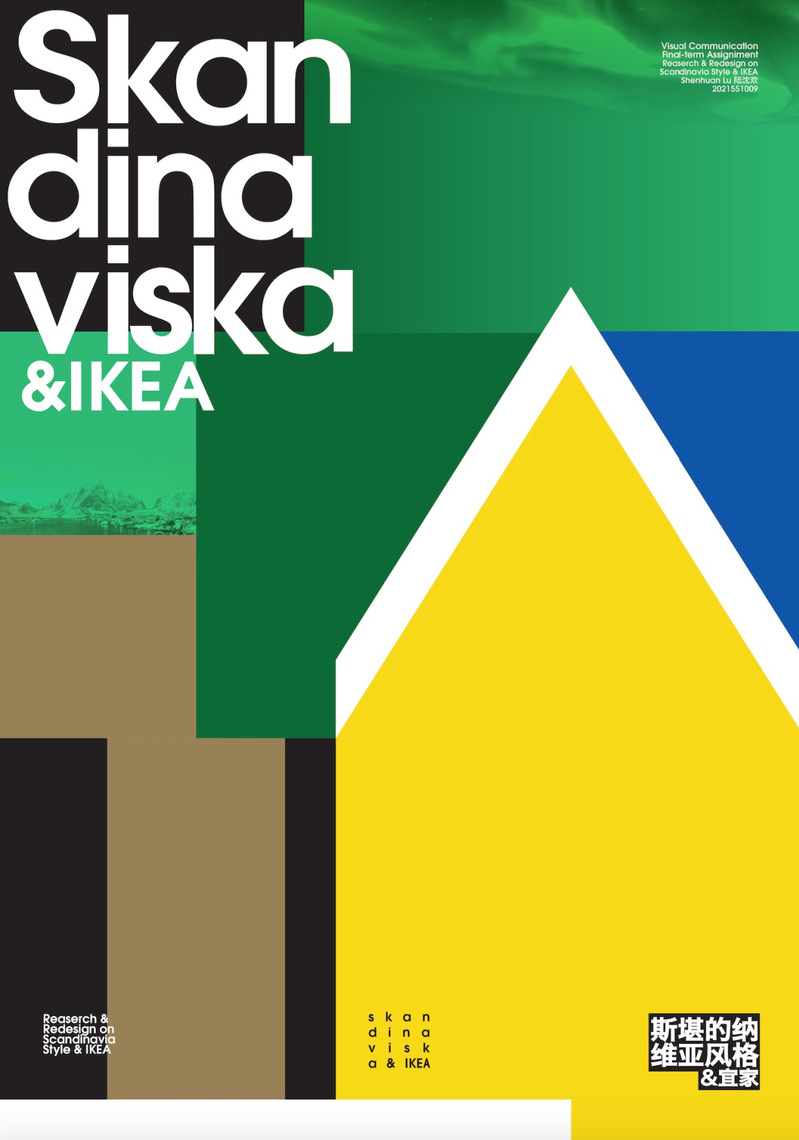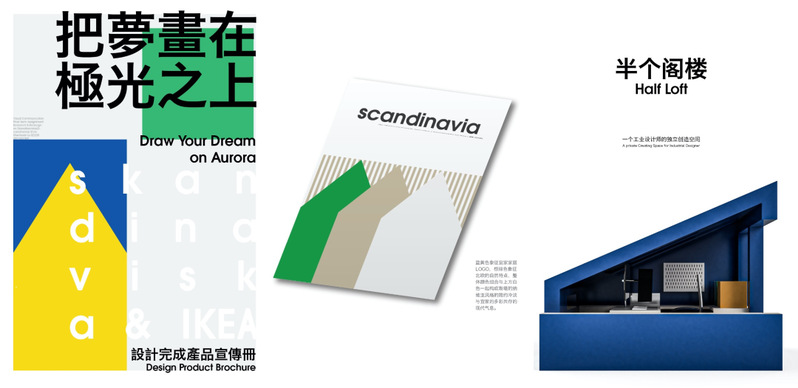 ▲"Scandinavia",ShenHuan Lu
Lu, who loves travel, design and Scandinavia, reproduced the Scandinavia in his mind with the minimalist geometric shapes that are most in line with Scandinavian tonality, and designed his ideal Scandinavian-style work space "Half Loft".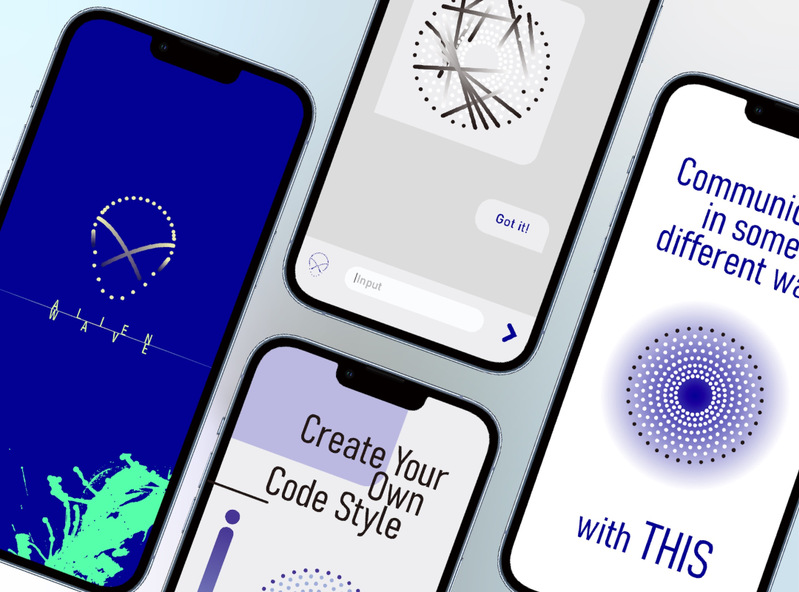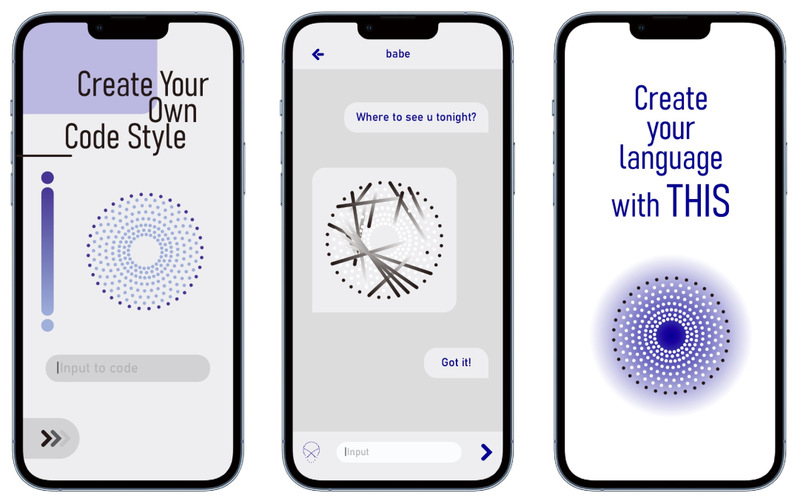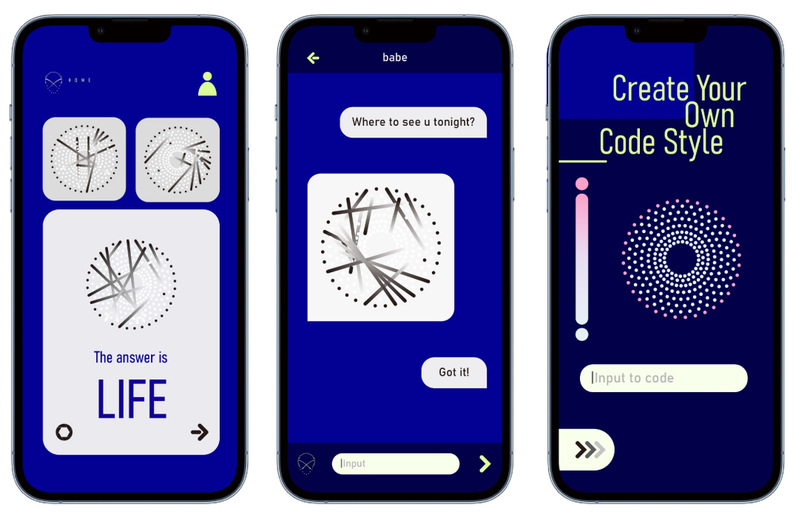 Starting from many works depicting alien civilizations, this work designs a visual interface of a social APP that uses a new language for encryption and decryption. This application can use a new encryption method to transmit information. The information is graphically and indecipherably spread, forming an interesting social way that only people with "communication rights" can read, similar to the communication between alien life and the selected person.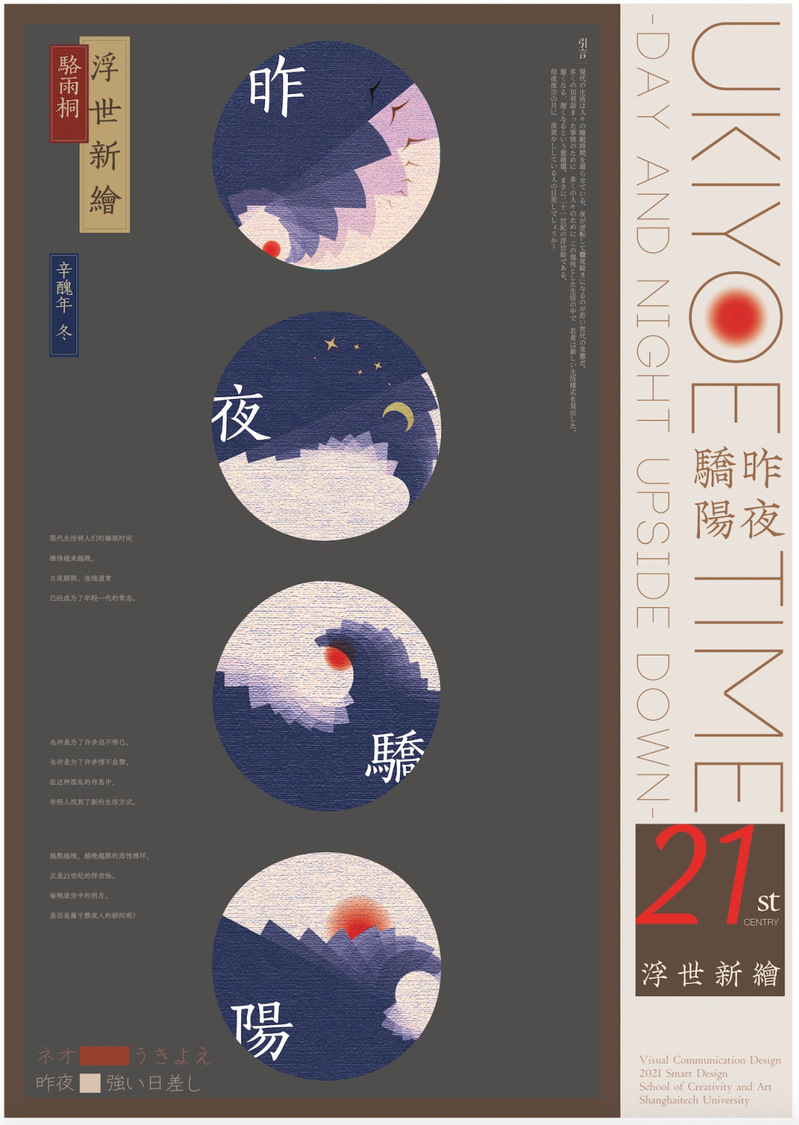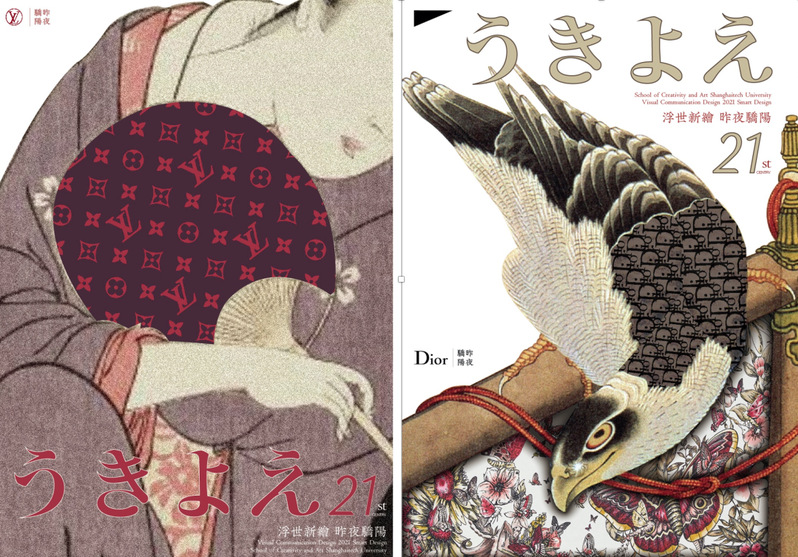 ▲"Day and night upside down" & "Ukiyoe Time",Yutong Luo
Luo, who loves two-dimensional and Japanese style, started from Ukiyoe and designed two series "Day and night upside down" and "Ukiyoe Time" by integrating contemporary thoughts. The theme of the former is the day-and-night life style of young people today, while the latter visualizes the trend of LOGO supremacy in this age of consumerism.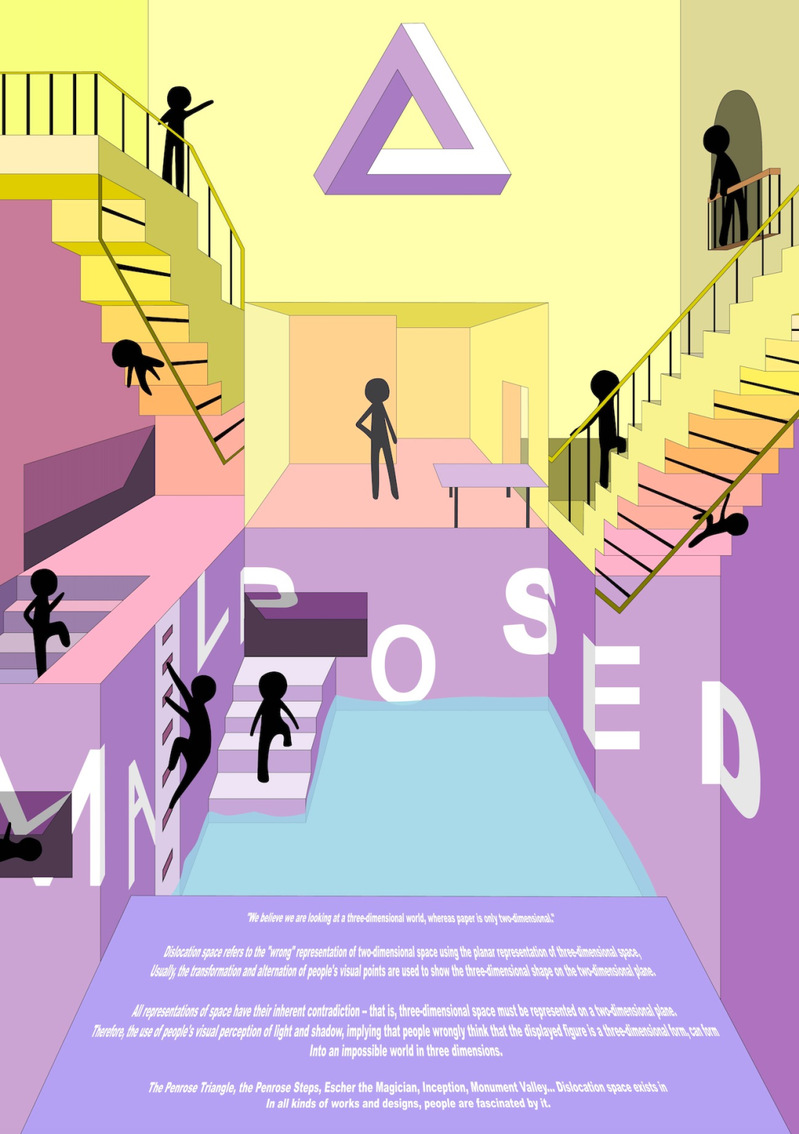 She was inspired by Escher's "Dislocation" and "Monument Valley". She re-expresses and visualizes the dislocated world of yellow and purple.
The visual communication design course is full of content, rich in material, clear in logic and step by step. In the class, Mr. Liao will analyze and compare the cases and lead us to taste the visual language. During the production of the course assignments (posters, design books), Mr. Liao also gave careful guidance, which benefited us a lot.
——2021 Industrial Design RunmingFan
The course of visual communication design covers a very rich content. Mr. Liao has always followed the guidance from the initial appreciation and analysis to the guidance of subsequent works. The most impressive part is the poster design. I can clearly feel that I have entered the world of design, I have experienced breakthroughs from scratch, and I have made continuous progress in the pursuit of perfection over and over again.
——2021 Industrial Design Xiangrui Zhou
Visual communication design is a demanding course, which requires us to be proficient in AI and PS in the completion of the homework, which prompted me to start self-studying software. Although the whole process of learning and practice is a bit painful, it is even difficult to stick to it. But when I finished my workbook and poster, I felt very fulfilled when I saw the full layer panel, and the hard work of a semester was not in vain.
——2021 Industrial Design Yuqing Wu
Although the course of Visual Communication Design is only half a semester, I have benefited a lot from the rich content. During the class, we learned about many different graphic design elements and techniques from home and abroad. We also learned how to master a visual language by completing the course work, posters and design books.
——2021 Industrial Design Xinjie Wu
This semester's course takes us through the typical elements of visual communication and classic designs. The themes of the course range from natural forms, geometric forms to fonts and colors, from element analysis to case application, and comprehensively explain how visual communication is used, cultivating our design ability and aesthetic appreciation ability. Teacher Liao often brings his personal collections to the classroom, broadening our horizons, and giving us timely guidance both inside and outside the classroom.
——2021 Industrial Design Wenjia Shi