The information on the recruitment of 2022 graduate tutors on the Creativity Labs and Studios platform at the School of Creativity and Art is as follows:

Zheng Tian
An assistant professor of Artificial Intelligence and Digital Art (AIDA) Lab. He obtained his PhD in Computer Science from University College London (UCL), UK. His doctorate research mainly focuses on multi-agent system, reinforcement learning and generative model. Many of his research results were published on first-class international conferences in related fields such as NeurIPS, AAAI, IJCAI and CoRL. He is the primary member of UCL's EXIT, a team that developed algorithm independent of and parallel with Google Deepmind AlphaGo. He has served as a PC member of NeurIPS, IJCAI, AAAI and other world-renowned conferences, as well as a reviewer of many international journals and conferences such as ACM Computing Surveys, Frontiers of Computer Science, etc.
Research direction: Reinforcement learning, environmental simulation, generative models, speech synthesis, image processing, etc. in design and art
Admissions Major: Computer Science and Technology
Email: tianzheng@shanghaitech.edu.cn
Jun Wang

The director of Artificial Intelligence and Digital Art Lab (AIDA), professor of the Department of Computer Science at the University of London College (UCL), director of Internet Science and Big Data Analysis, doctor of Delft University of Technology in the Netherlands, major researcher in intelligent information systems, including: data mining, computational advertising, recommendation systems, machine learning, reinforcement learning, generative models, etc. Wang Jun has published more than 100 academic papers and he won the best paper award multiple times. He is an internationally recognized expert in computational advertising and intelligent recommendation systems. (video)
Research direction: Artificial Intelligence, Machine Learning, Reinforcement Learning and Multi-agent Reinforcement Learning in Design and Art
Admissions Major: Computer Science and Technology
Email: wangjun@shanghaitech.edu.cn
Bin Wei
A distinguished professor of CASE. He is also a global specialist in special equipment and industrial Internet technology. He graduated from Manufacturing Engineering of University of Nebraska Lincoln and got a doctor's degree in 1994. He has more than 30 years of scientific research, production and management experience in the direction of special processing technology. He was the global chief engineer of materials and manufacturing at GE Central Research Institute. A total of 55 authorized international patents and 32 technical papers have been published.
Research direction: Edge computing, Automatic identification, Signal processing, Closed-loop control of non-traditional manufacturing process of power equipment, automatic testing
Admissions Major: Electronic Science and Technology.
Email: weib20188@outlook.com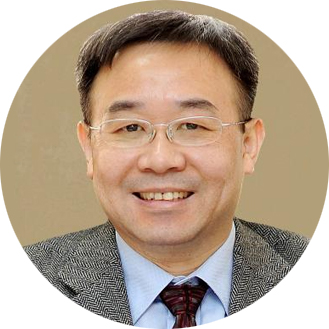 Rui Yang
The director of Center for Adaptive System Engineering (CASE), the director of Shenyang advanced materials research and development center of Institute of metal research, Chinese Academy of Sciences. He is a doctoral supervisor. He graduated from University of Cambridge in 1992 with a doctor's degree. He was the chief scientist of 973 projects of the Ministry of science and technology of the people's Republic of China on basic problems of material computing design and performance prediction, scientific basic problems of performance oriented material integrated design and basic scientific problems of material design based on integrated computing. He is an expert in material technology and has long been committed to the research of light, high strength, high temperature metal materials and their near net forming technology. The new materials and parts manufacturing technology developed by him has been applied to national key projects in the fields of aviation, aerospace and deep sea.
Research direction: metal and composite material preparation, forming process, real-time image analysis and performance database system of material forming process, etc.
Admissions Major: Computer Science and Technology, Materials Science and Engineering
Email: yangrui@shanghaitech.edu.cn
Zhenbo Zhang
An assistant professor and researcher of Center for Adaptive System Engineering (CASE). In 2015, he obtained his Ph.D. in materials engineering at RIS ó National Laboratory in Denmark. Before joining ShanghaiTech University, he worked in the University of Manchester. He has long been engaged in theoretical and Experimental Research on advanced structure characterization and performance control of high performance metal structural materials, mainly involving nickel base superalloys, titanium alloys and steels widely used in aviation, deep sea and nuclear power fields. He has published more than 20 articles in the field of metal materials (including 8 articles in Acta mater). He is now focusing on multi-scale design and characterization of building materials based on 3D printing, and microstructure characterization and performance control of 3D printing high-temperature structural materials for engines and internal combustion engines.
Research direction: Design of Building Materials Based on 3D Printing, Additive Manufacturing of High Performance Metal Materials, Advanced Structure Characterization and Performance Control
Admissions Major: Materials Science and Engineering
Email: zhangzhb1@shanghaitech.edu.cn
If you have any questions, please consult Mrs. Yang, Tel: 021-20684705