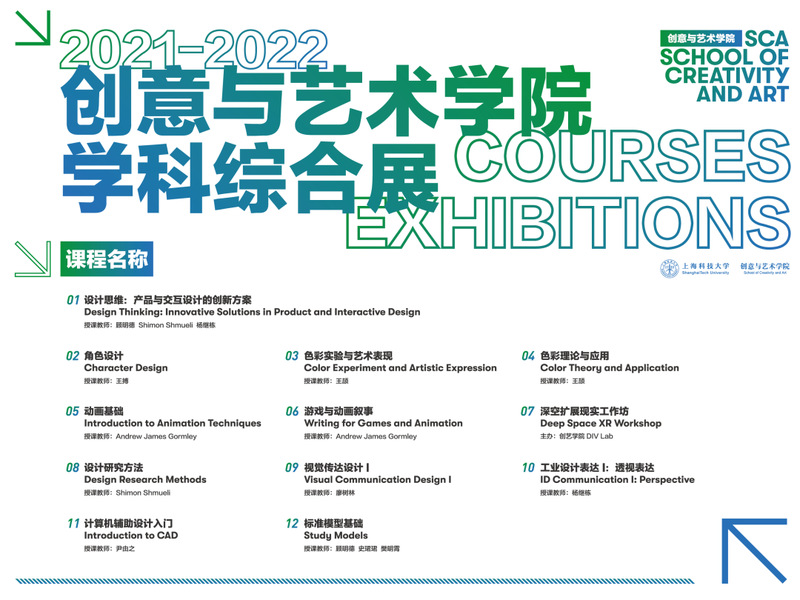 Exhibition Venue
ShanghaiTech University
First floor, School of Creativity and Art
Foreword to the exhibition
The School of Creativity and Art of ShanghaiTech University offers open courses in art and design for all students. There are not only "Design Thinking", a compulsory course for the whole school, but also knowledge courses of various types of art, as well as professional courses of specific design. It is also worth mentioning that the School of Creative Arts recruited the first undergraduates majoring in Industrial Design (Intelligent Design) last year. This comprehensive exhibition of courses focuses on the teaching achievements of the fall semester of 2021, providing a platform for everyone to understand the college and courses. Welcome to visit.
— Professor Shouzhi Wang
"Design Research Methods"






The "Design Research Methods" course introduces design thinking and the double-diamond process, focusing on the first diamond model—how to arrive at a problem definition or design brief. The Design Research Methods class teaches a variety of divergent thinking and design research methods, such as research questionnaires, interviews, situational interviews, focus groups, biometrics, and more. It also teaches how to transform knowledge into insights into people's interactions, relationships, expectations and desires with products through a convergent thinking approach, and to discover opportunities for innovation.
In addition to teaching basic research mechanisms and training students to apply various research methods, this course focuses on developing students' understanding of the basic principles of various research methods and the ability to analyze why some methods are more effective. The goal of the course is to develop the ability of future designers to devise their own unique research methods in the face of different challenges, resources and constraints.
"IVisual Communication Design I"
Instructor
Shulin Liao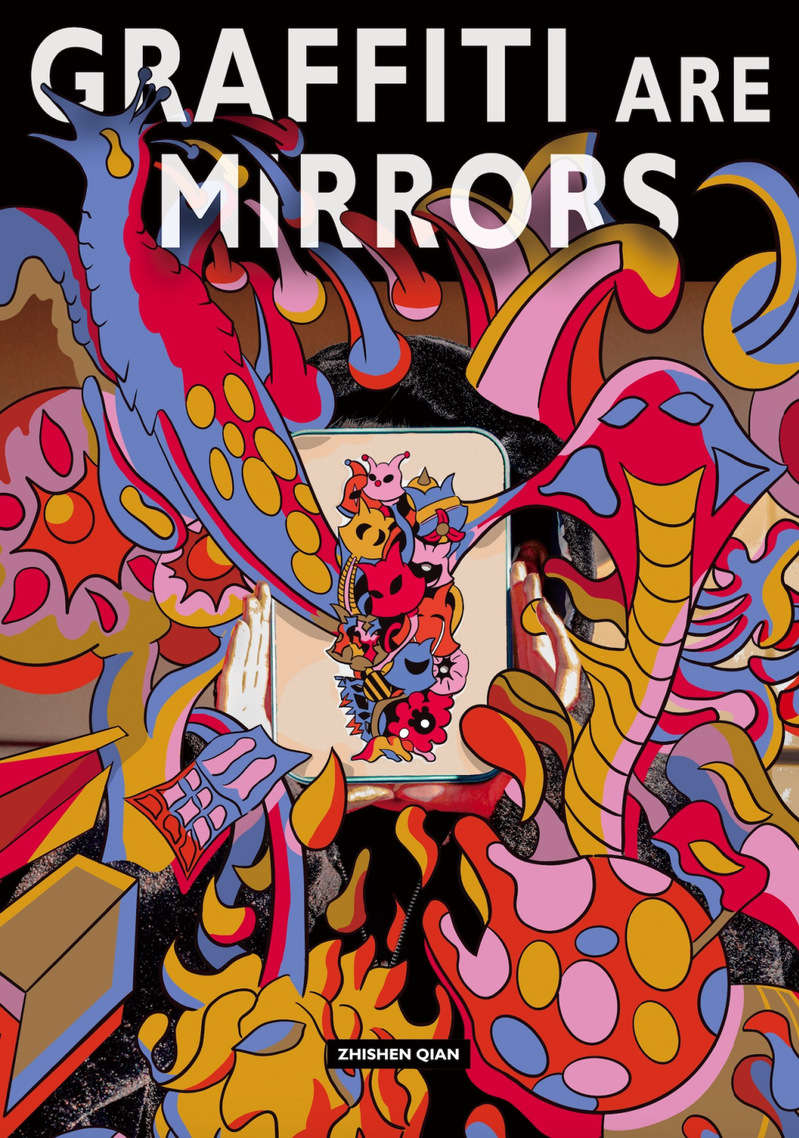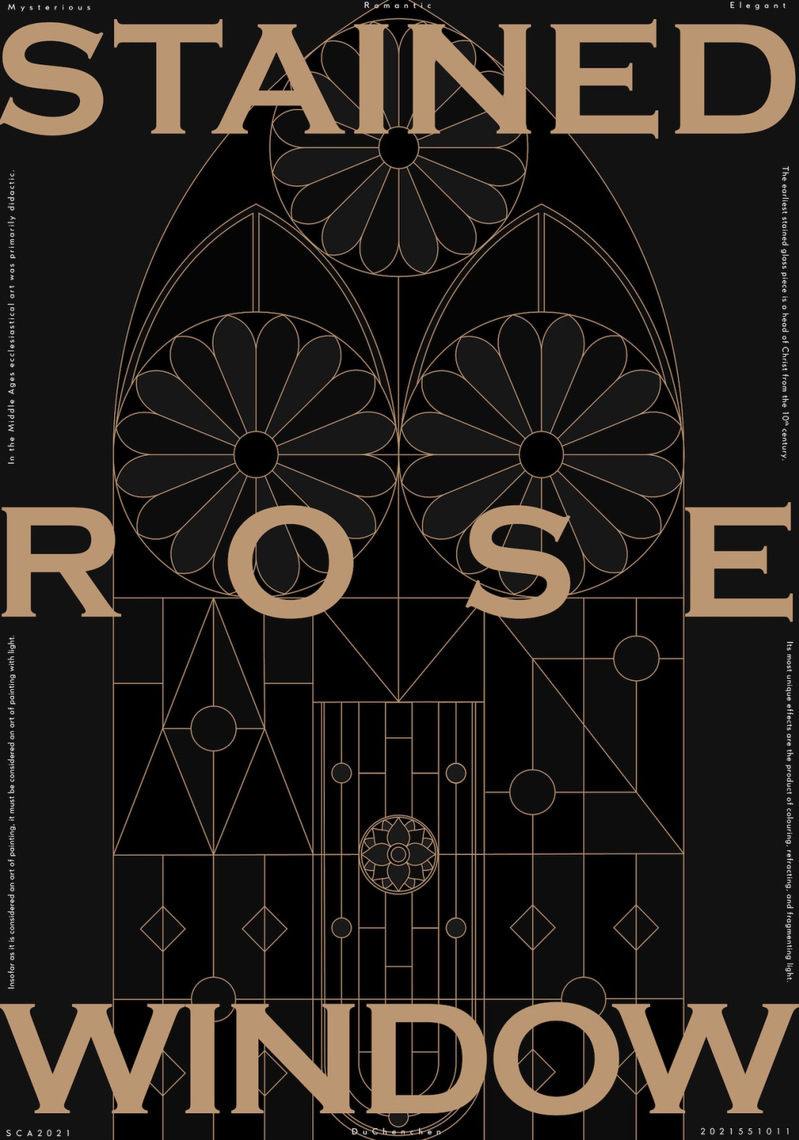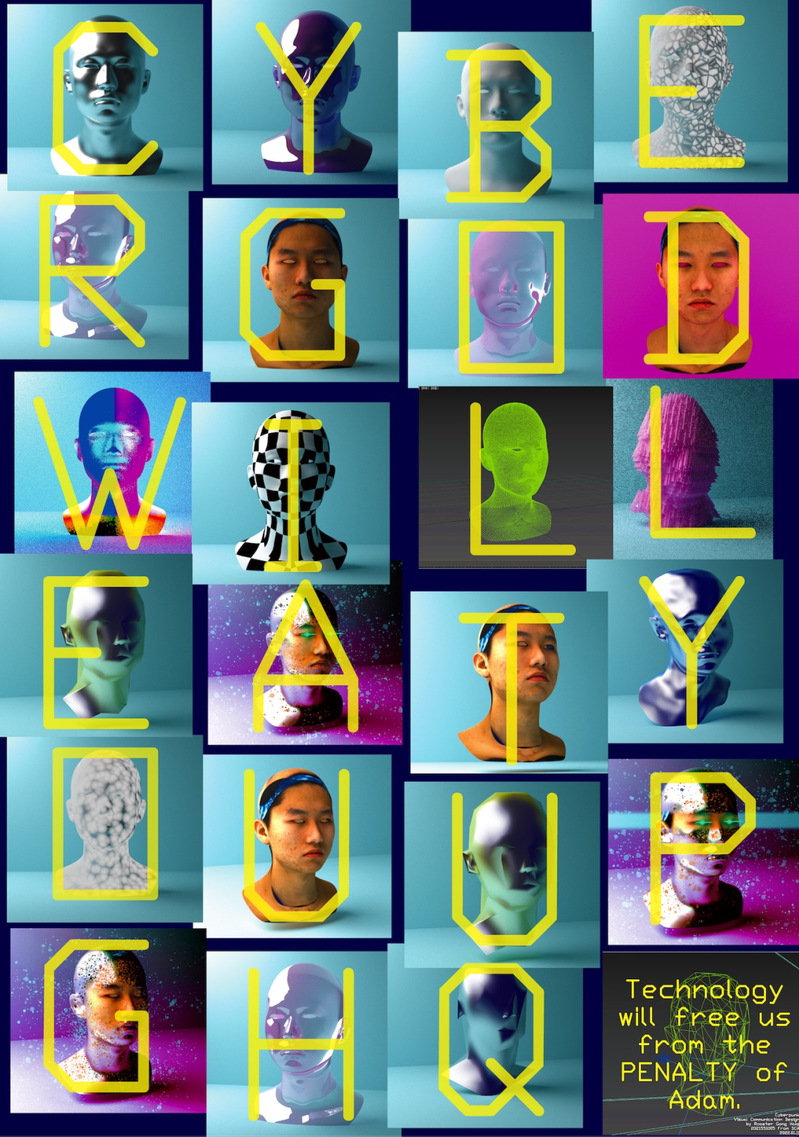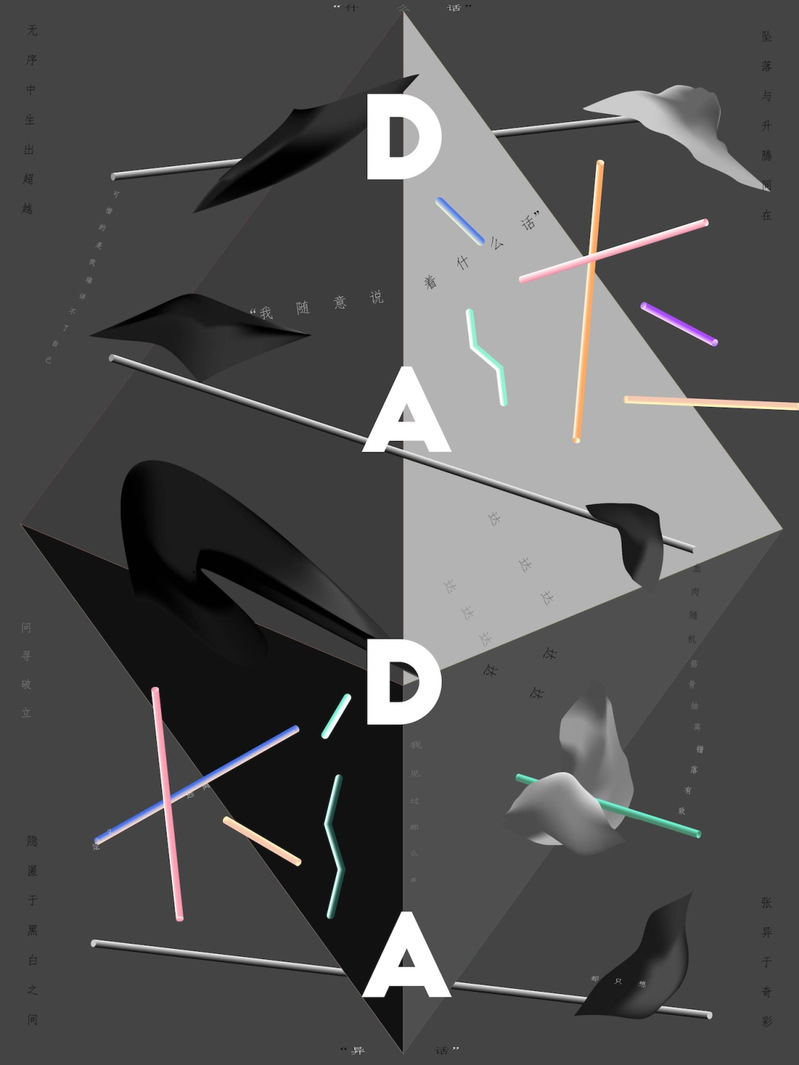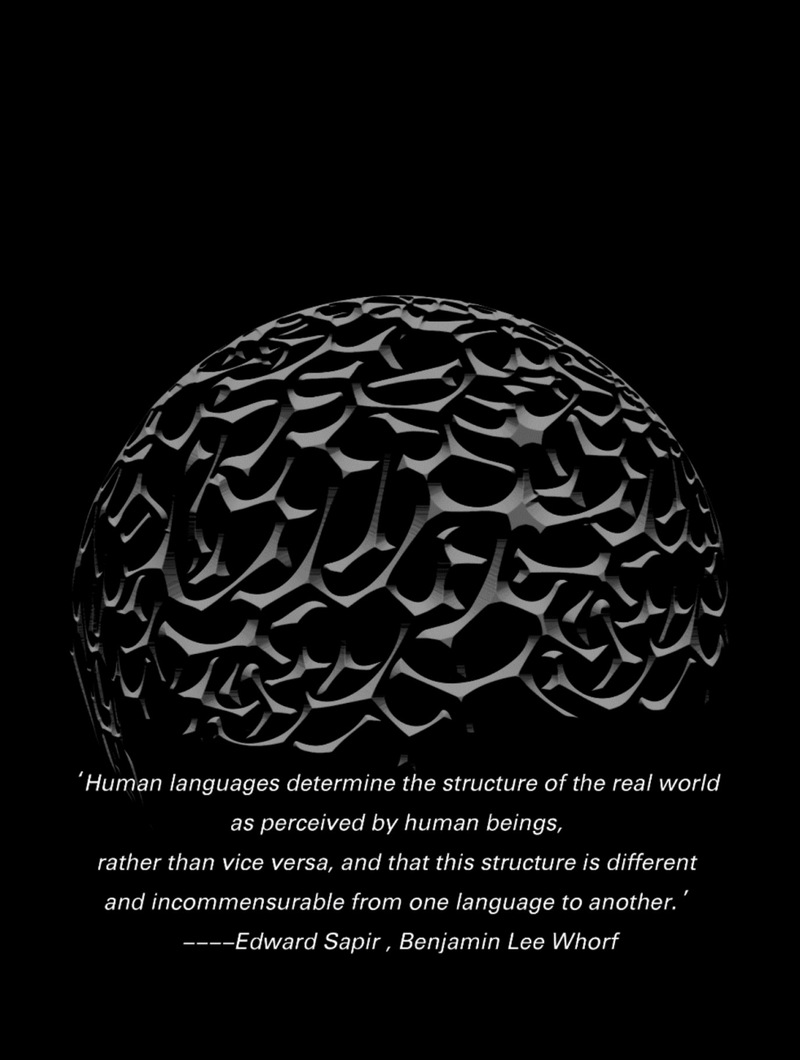 "IVisual Communication Design I" is a professional basic course offered by the establishment of the Industrial Design (Smart Design). It is aimed at freshmen who are close to zero foundation in art and design, and it is also the first professional course for students.Visual design is the foundation of all design disciplines and the best means of presenting creative concepts and thinking paths. No matter in academic innovation or commercial application, visual design is our necessary expression tool.The goal of this course is that students can have a clear and clear understanding of the meaning of visual communication and the problems to be solved after the class, and have a preliminary grasp of the creative concepts required for visual communication design. Then master creative principles, aesthetic standards, design techniques and workflow.
"Industrial Design Communication I: Perspective"

Instructor
Jidong Yang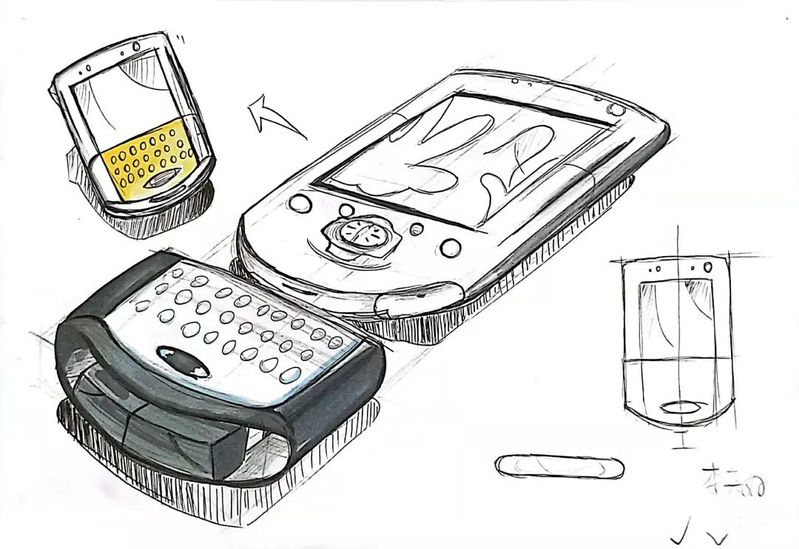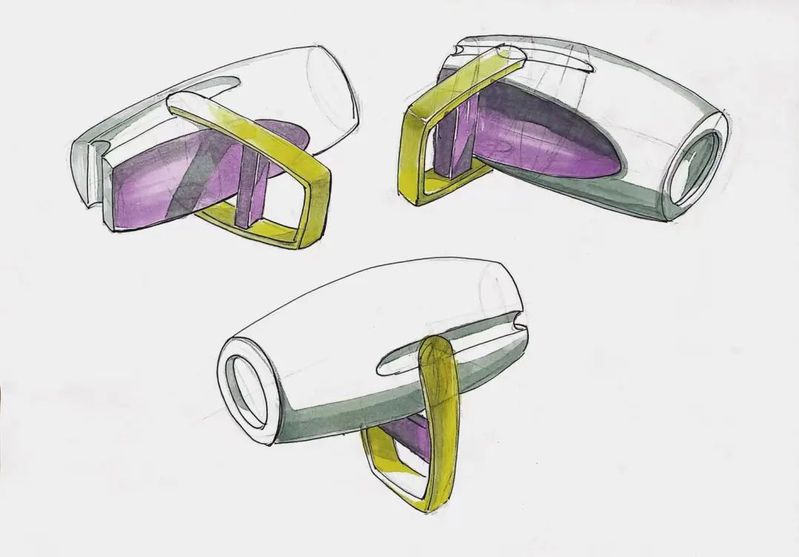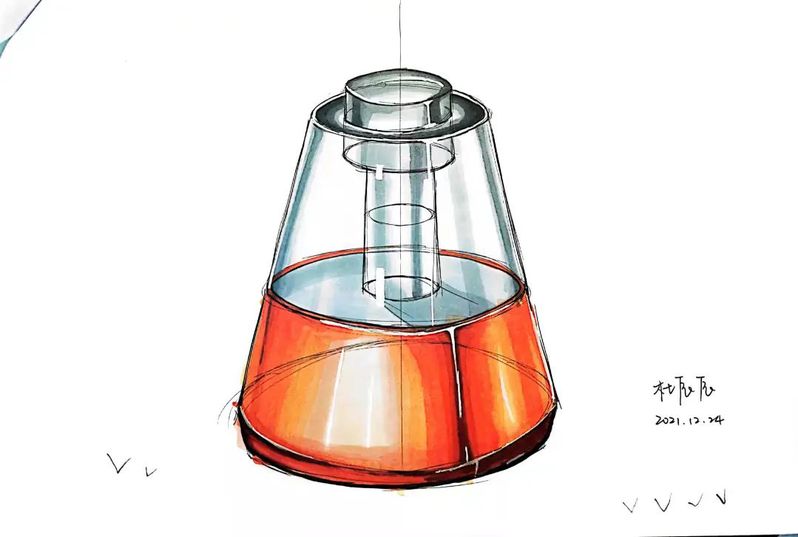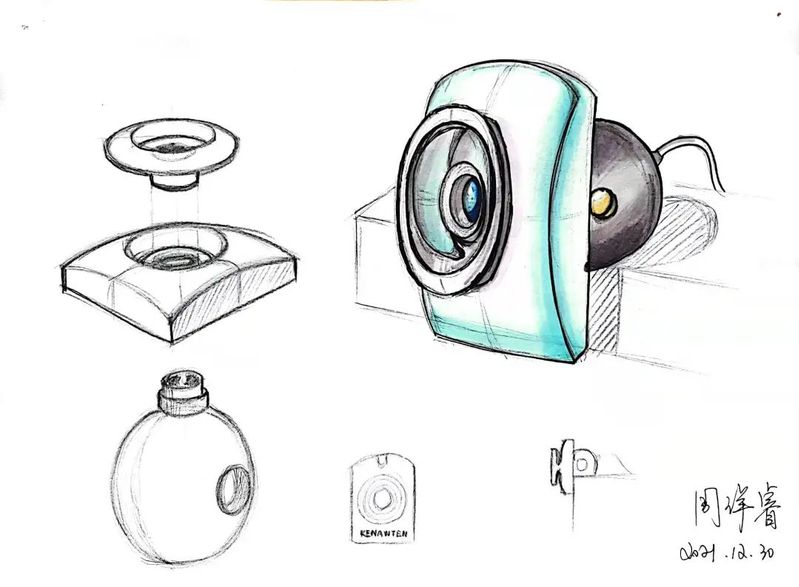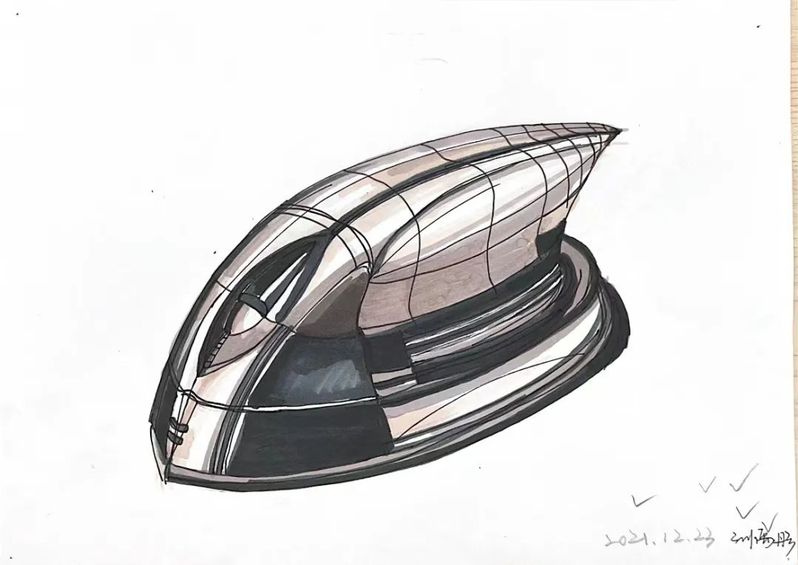 The course starts from the basic knowledge of design and expresses the basic knowledge, starts from the perspective principle for two-dimensional concept expression, and extends to three-dimensional perspective theory, engineering drawing theoretical basis, hand-painted performance and computer-aided performance. To ensure that students have the ability to accurately and quickly express ideas when presenting subsequent design concepts.
Students engage in systematic study of knowledge and hands-on training every week. At the same time, in the mid-term project, according to the reference direction given by the teacher, one of the representative directions is selected for perspective expression display and hand-painted presentation. In the large project at the end of the semester, students design products independently and accurately present the perspective of the product through hand-painting according to the results obtained from the research. (Independently designed products include but are not limited to vehicles, aerospace vehicles, etc. containing complex basic blocks)
"Introduction to CAD"

Instructor
Youzhi Yin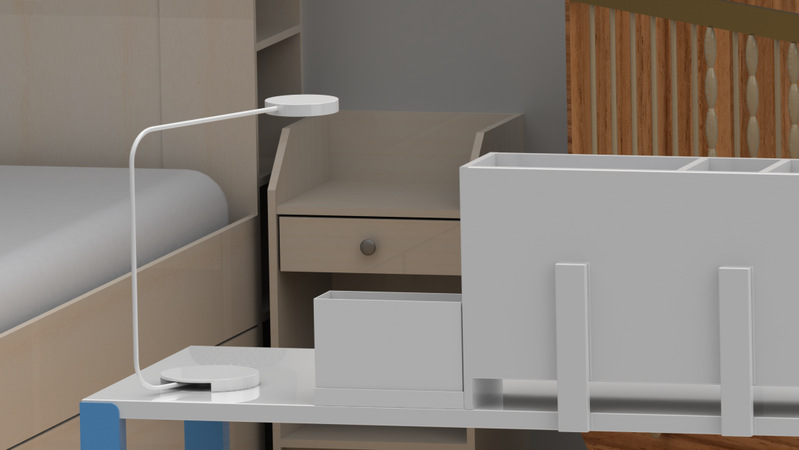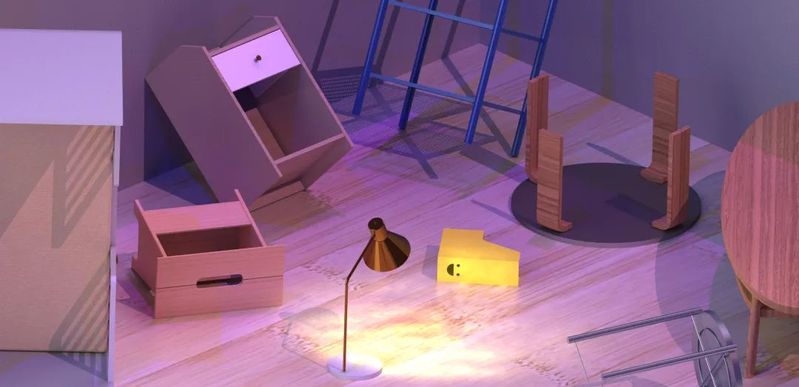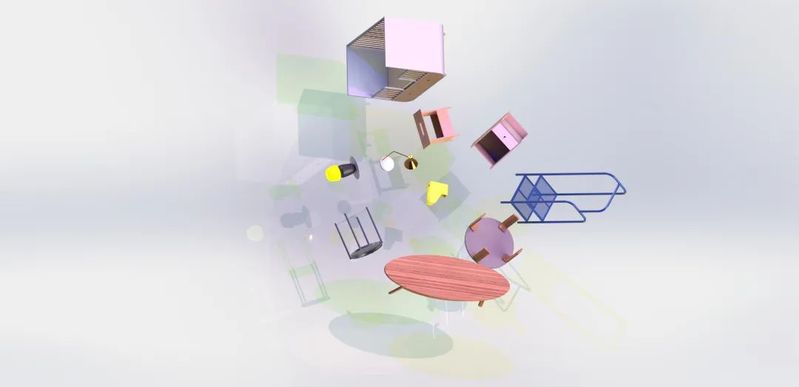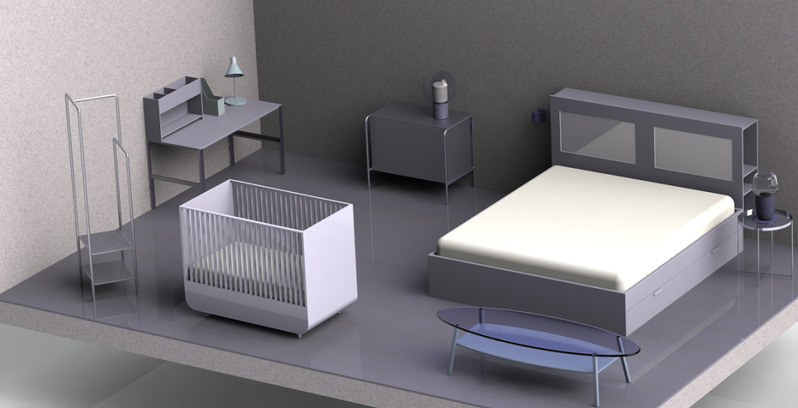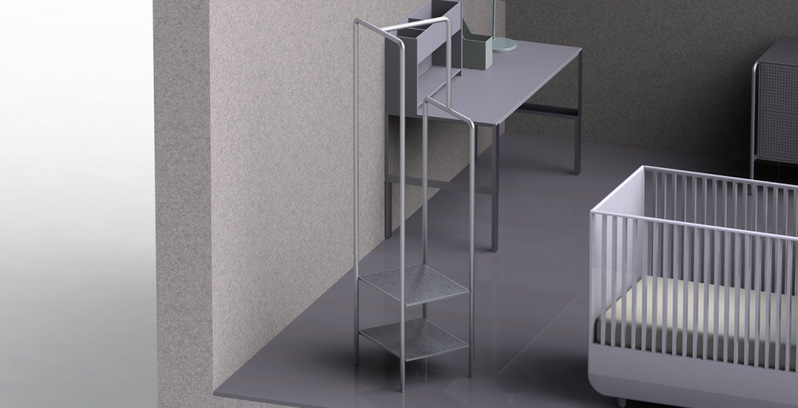 "Introduction to CAD" is an introductory course in intelligent design, which will lead students to learn important digital and 3D methods in work. The course covers the introduction of SolidWorks software, the drawing of plane sketches, the creation of solids, the design modification based on existing solids, the volume analysis in 3D shapes, and the material representation and image rendering based on SolidWorks. This course will be a complement to other design fundamentals courses for students. By mastering basic modeling skills, students will have the ability to try to convert their hand-drawn shapes into 3D models.
"Study Models"

Instructor
Mingde Gu、Junjun Shi、Mingxiao Fan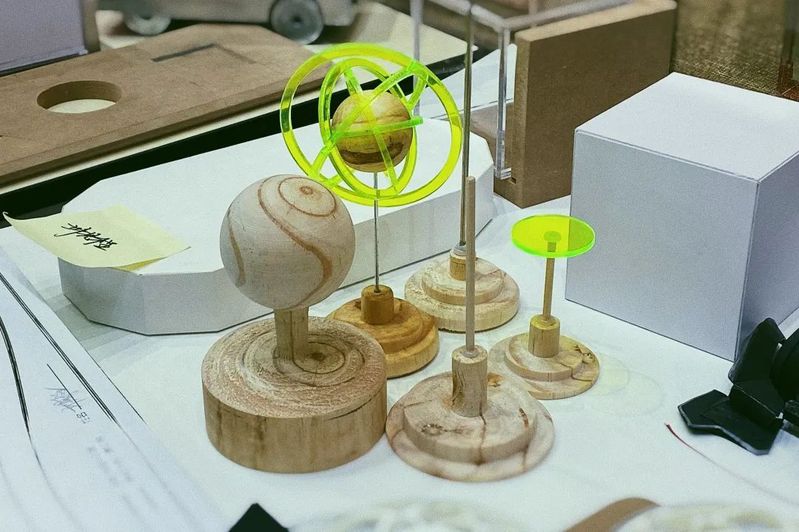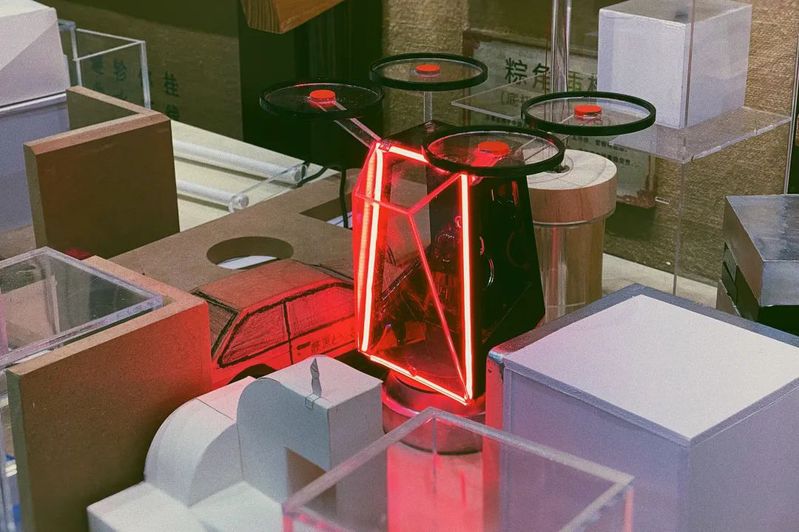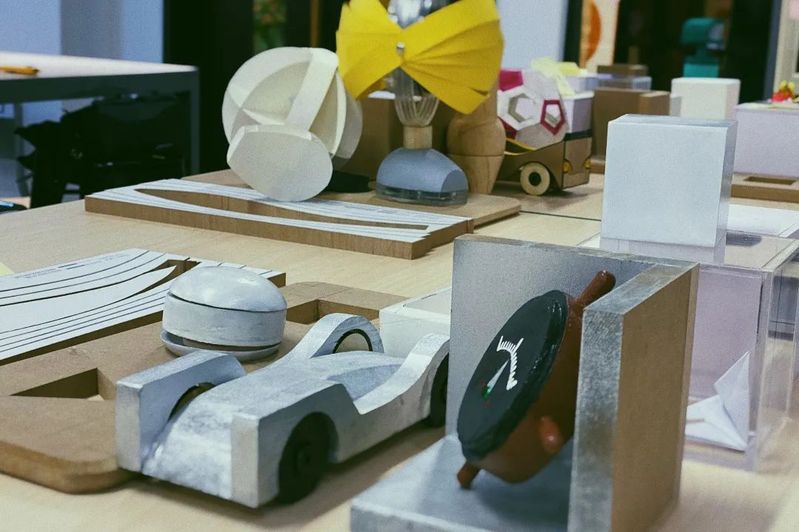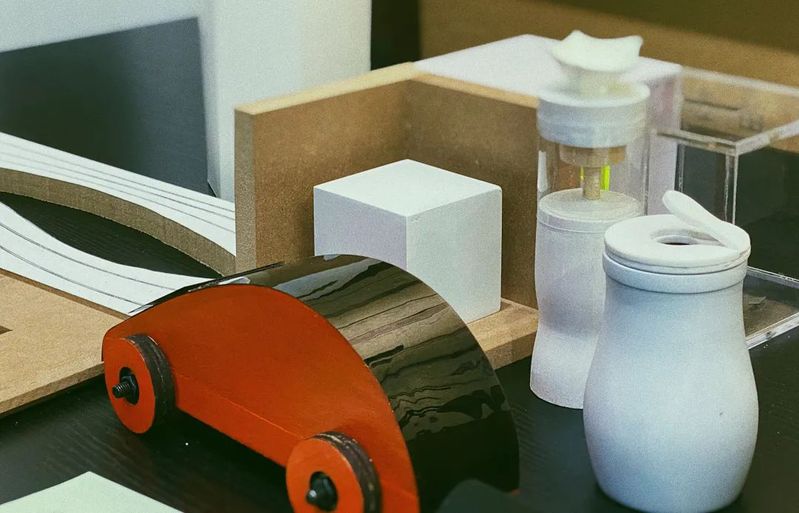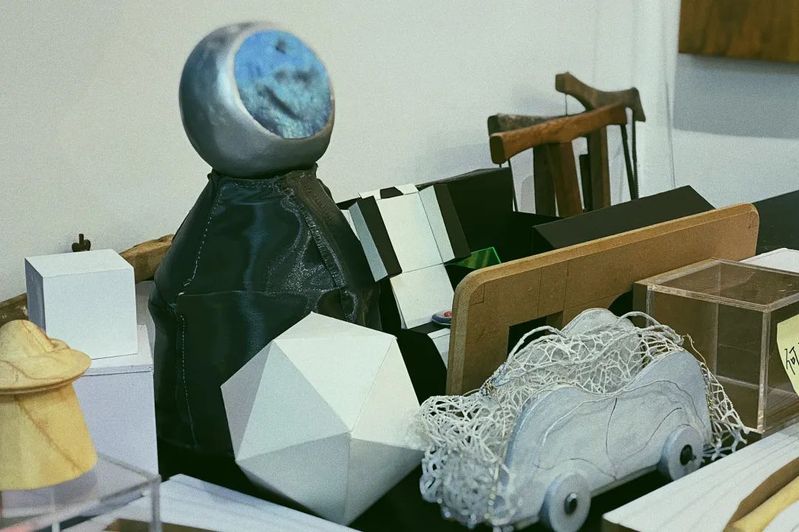 In the overall learning and design process of Intelligent design/Industrial design, model making is a very important part of it, and it is the ability to use the design from the thinking process to the physical display. This course teaches students to be proficient in the modeling tools required for design, and to understand the production logic of a product without computer assistance, and to understand the structure of the product and the production methods of different materials.
General Studies Electives

"Design Thinking: Innovative Solutions
in Product and Interactive Design"
Mingde Gu、Shimon Shmueli、Jidong Yang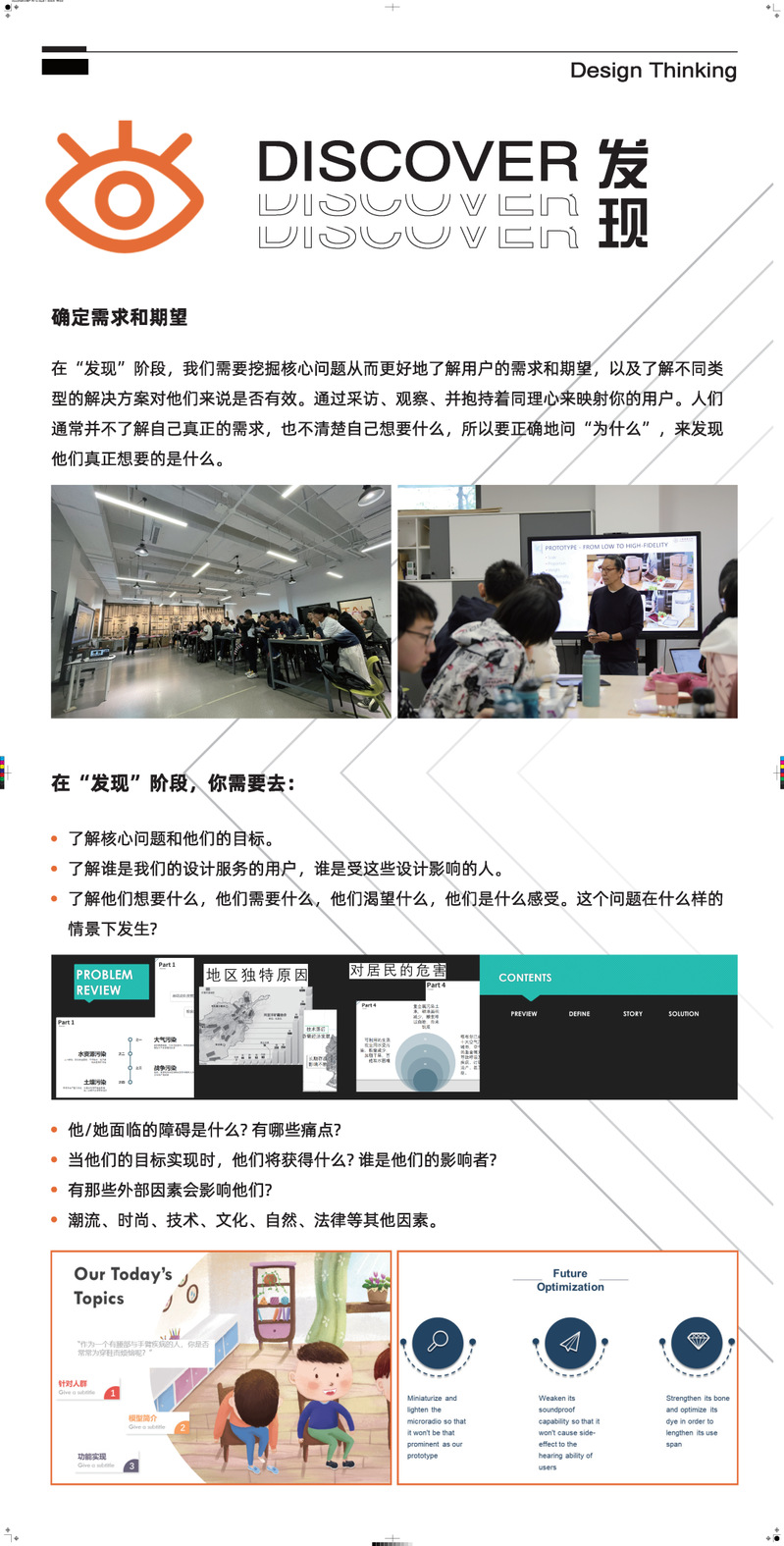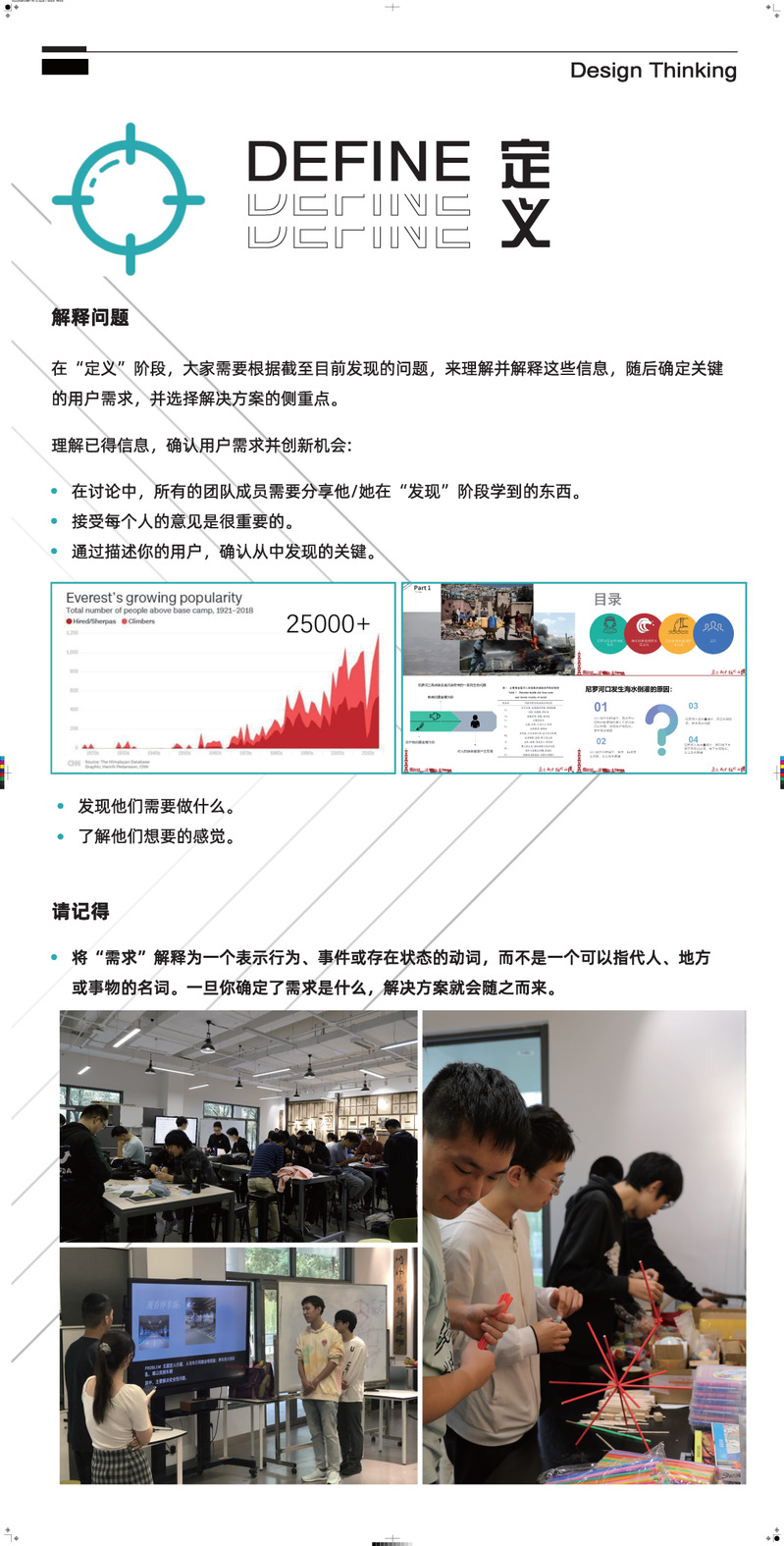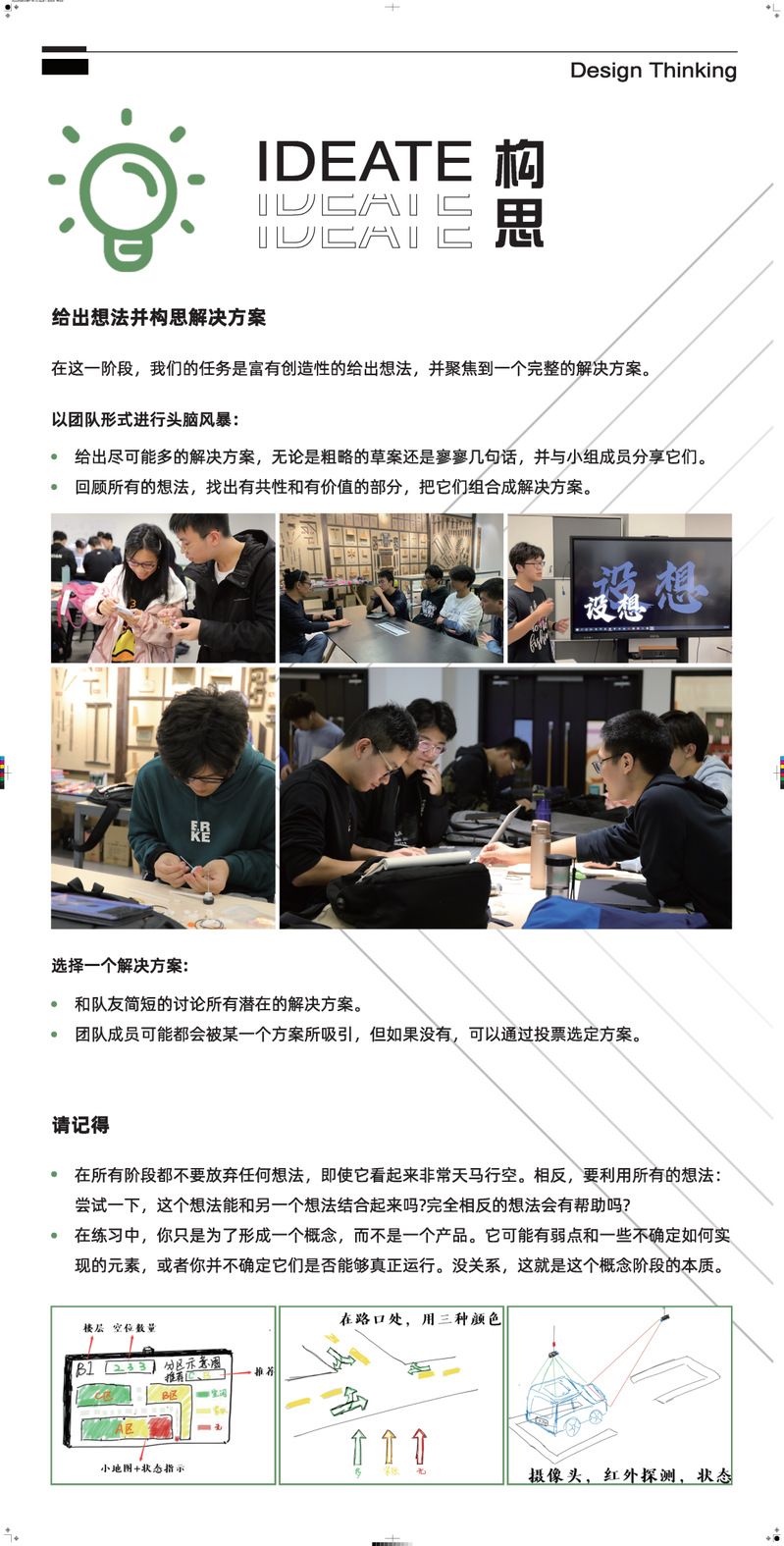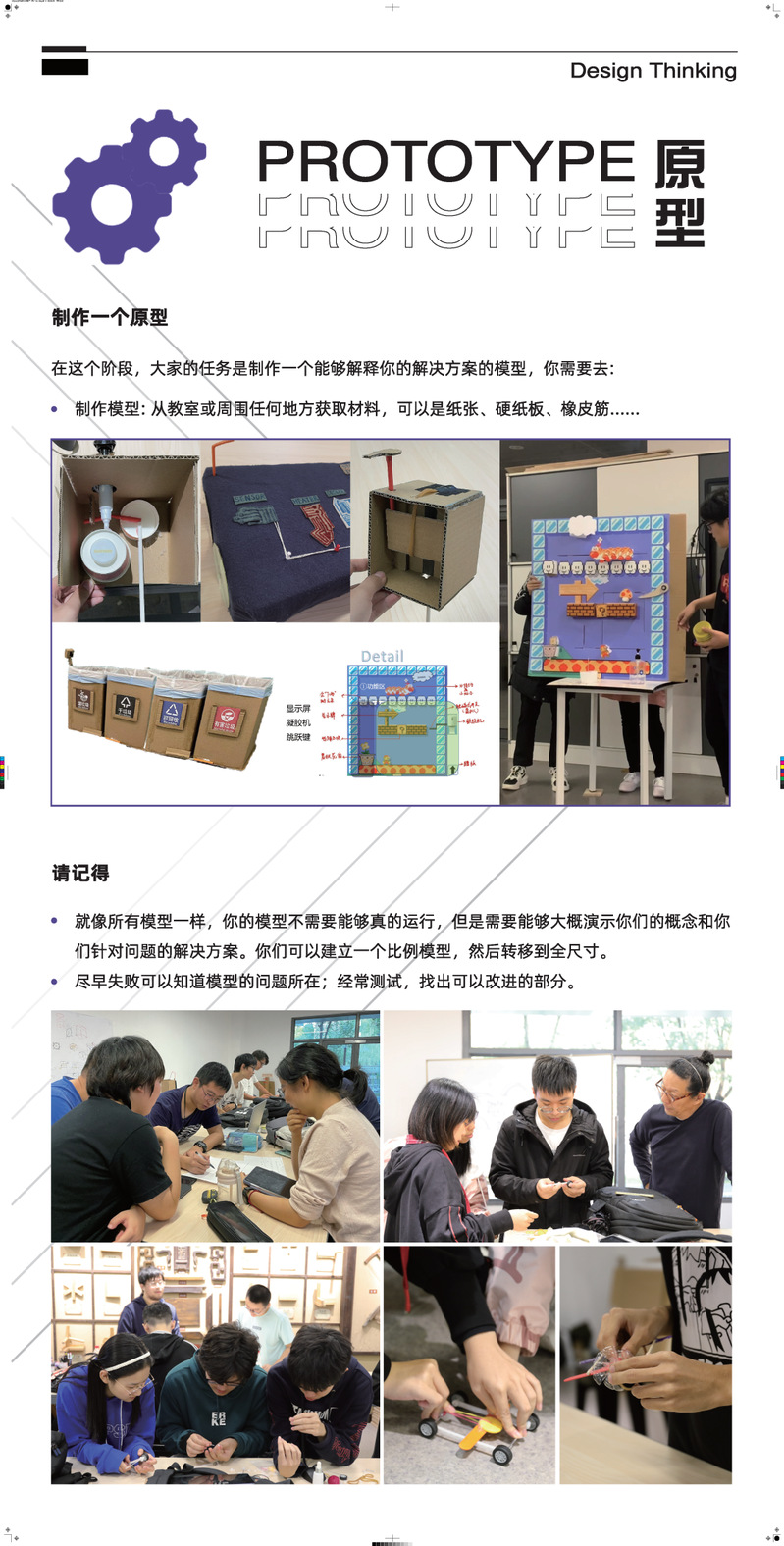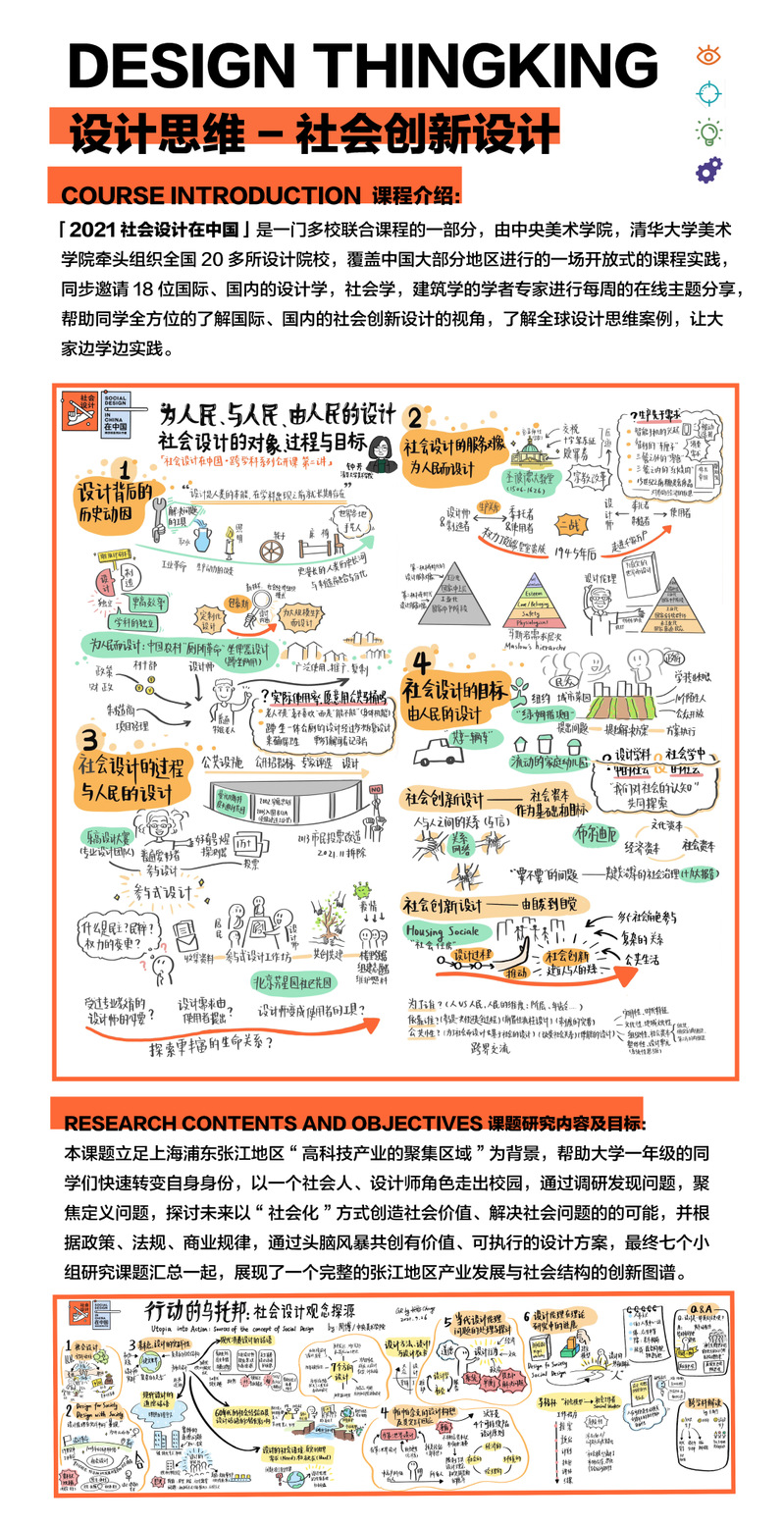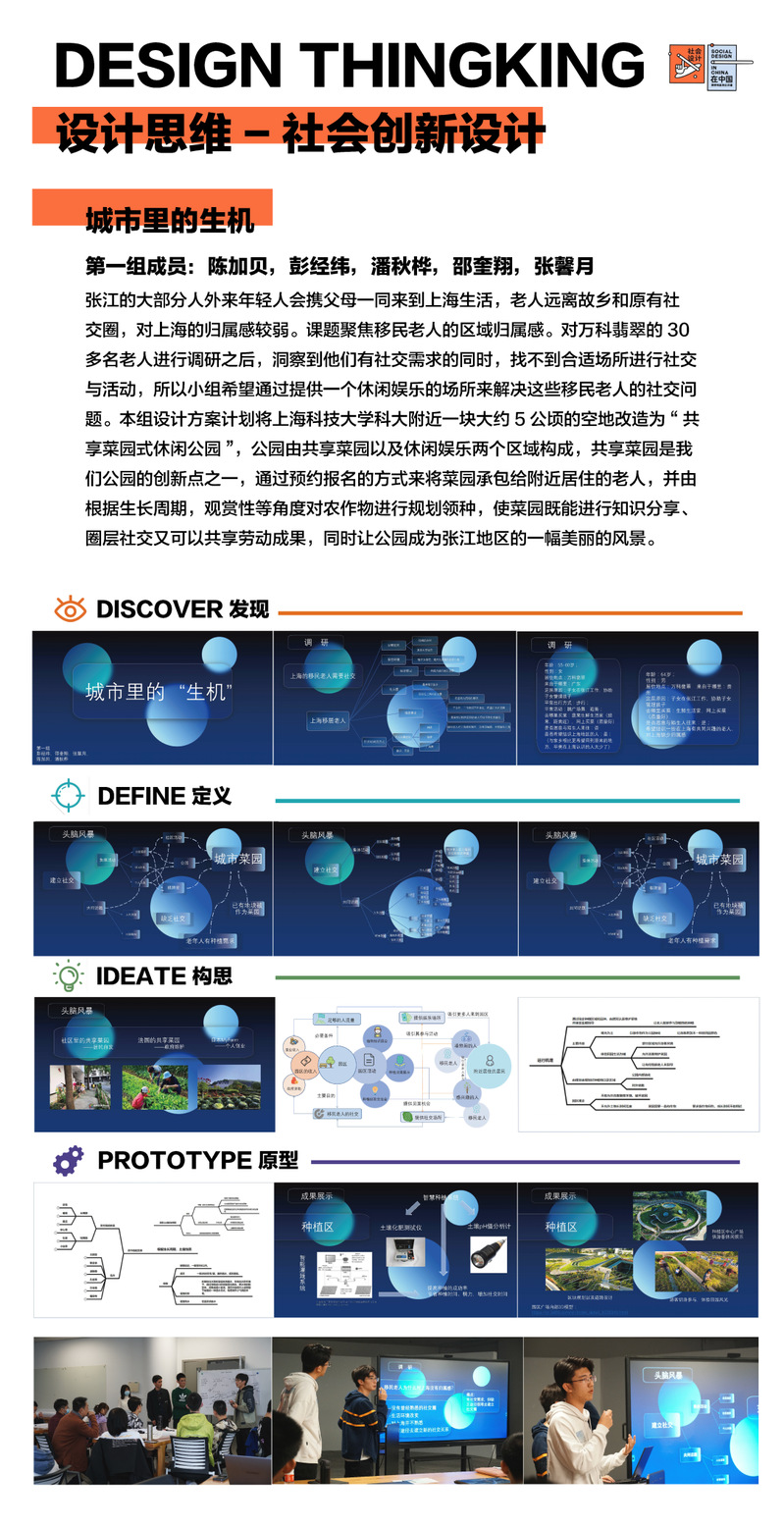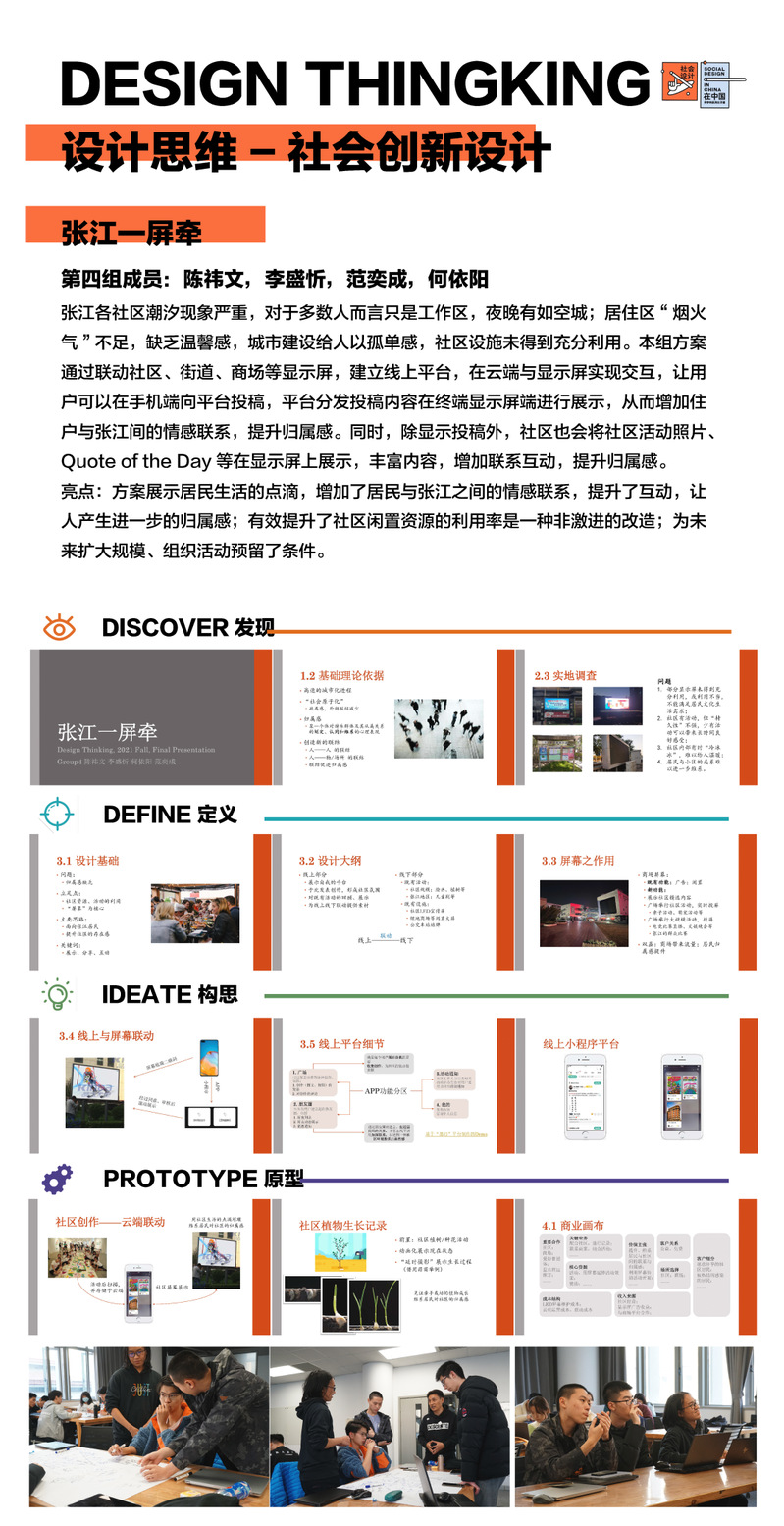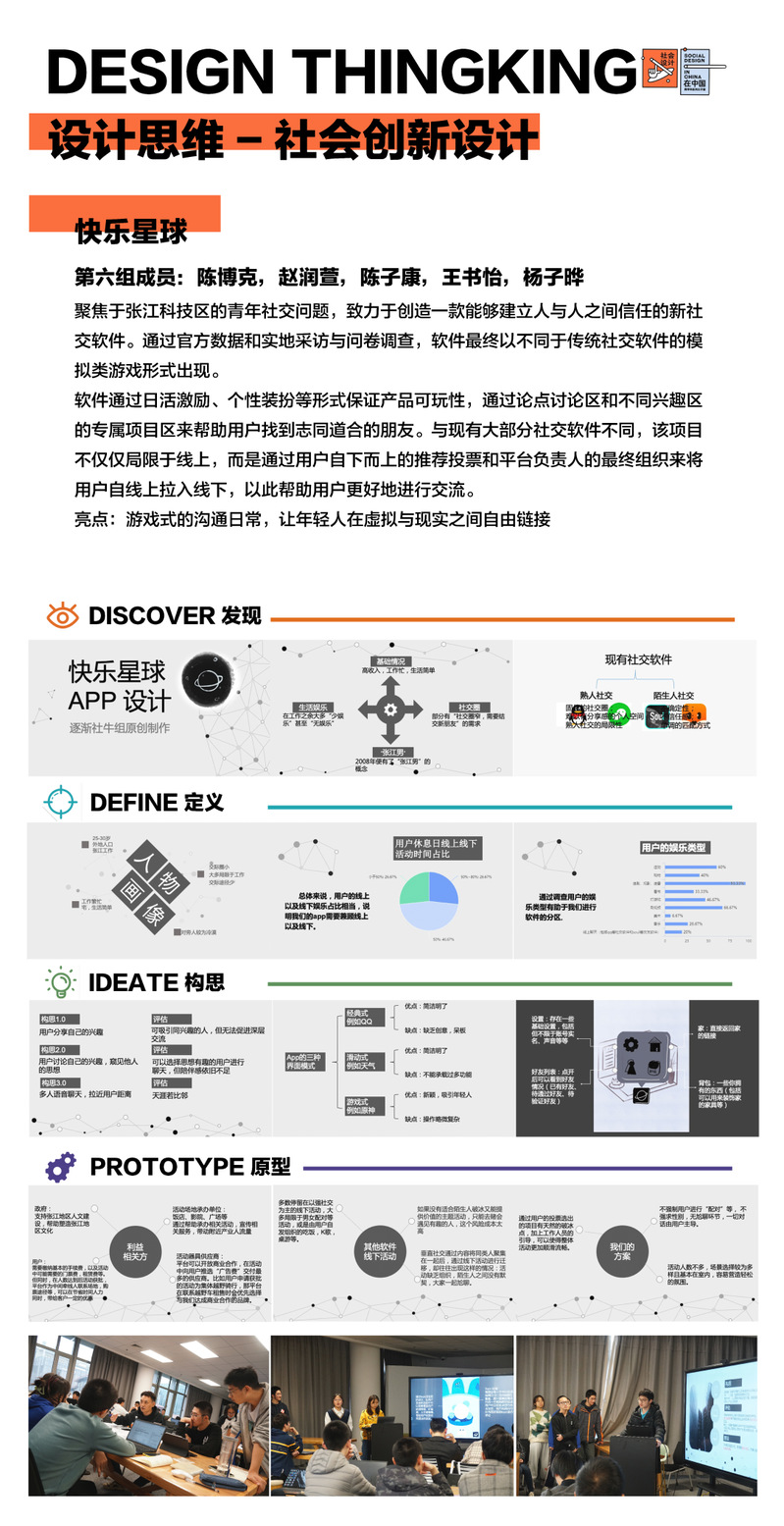 This course is jointly taught by a team of professors from the School of Creative Arts with design research and design development as the main research direction, with creativity and innovation as the biggest driving force. It is committed to enabling students to use the methods and tools of design thinking to improve their ability to discover and solve problems, apply insights to various fields, establish a balance and integration of multiple technologies and professional research content, and train teamwork and collaboration capabilities.
"Role Conception"
Instructor
Bo Wang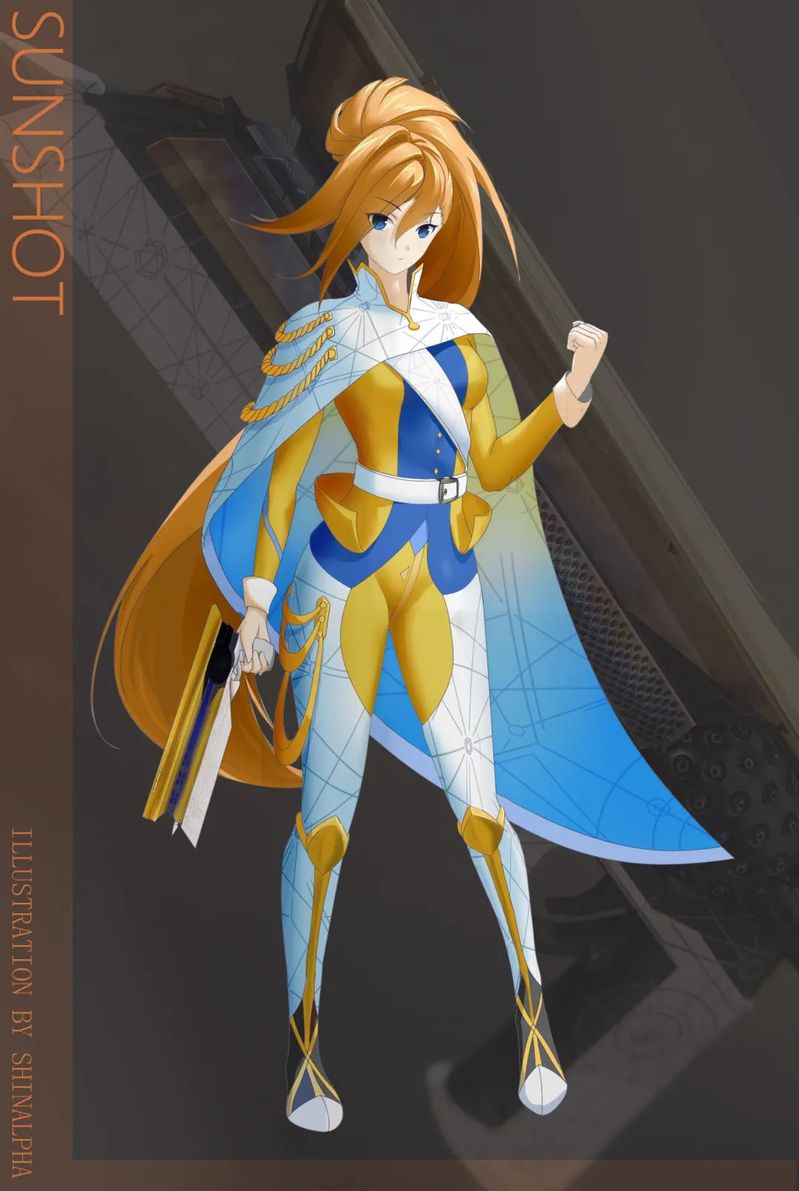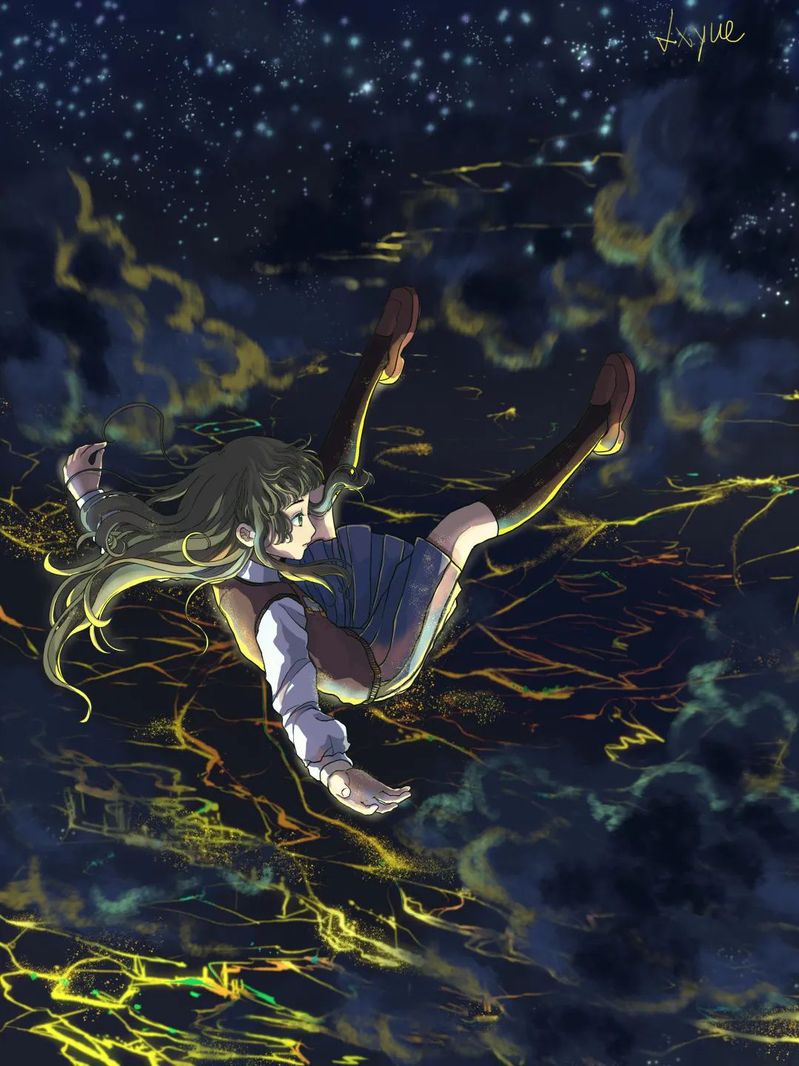 Character design is an important part of the pre-production of film and television animation. This course is divided into two parts: theory and practice. The theory part combines examples to explain the thinking skills of character design for students, and summarizes different character types and the elements required for character design. At the same time, students will be taught the basic knowledge of human anatomy that supports character design and how to use different drawing materials. In the practical part, students are arranged to collect relevant materials according to different role categories, and role creation is carried out on the premise of sufficient research, and teachers guide students through explanations, revisions and demonstrations.
"Colour Theory and Application"
"Color Experiment and Artistic Expression"
Instructor
Jie Wang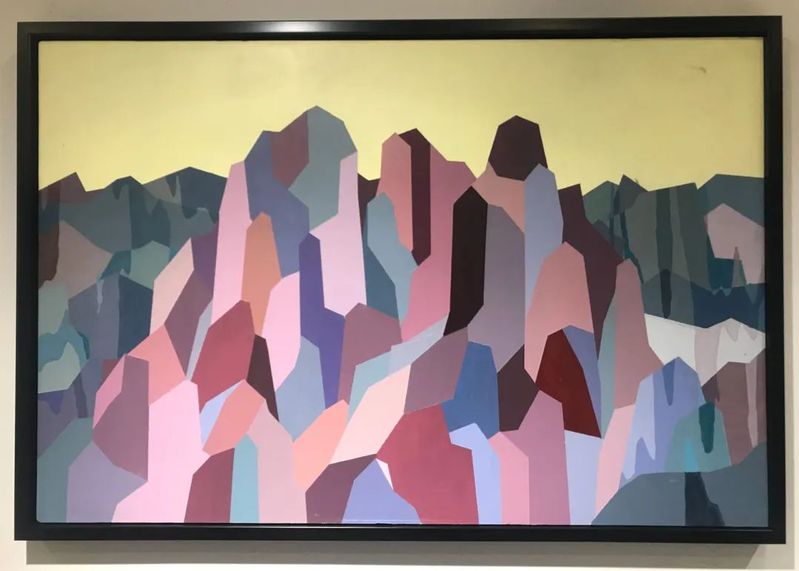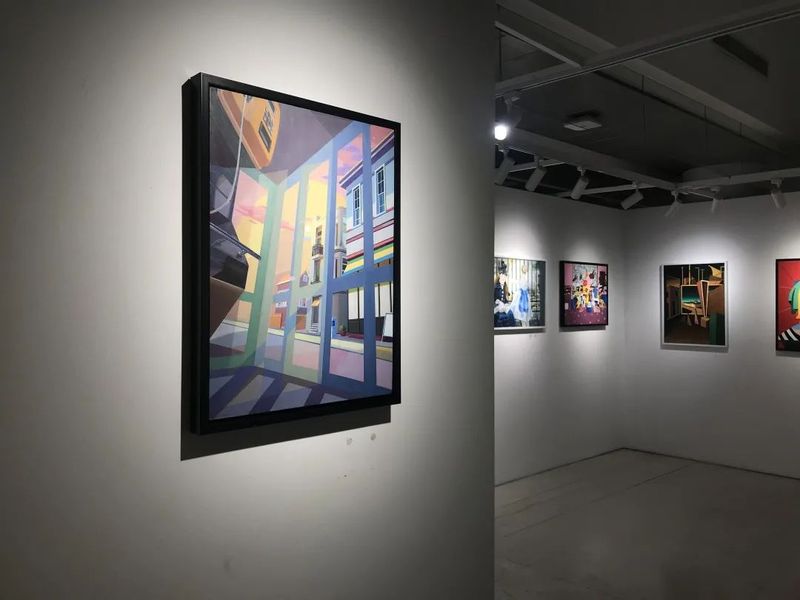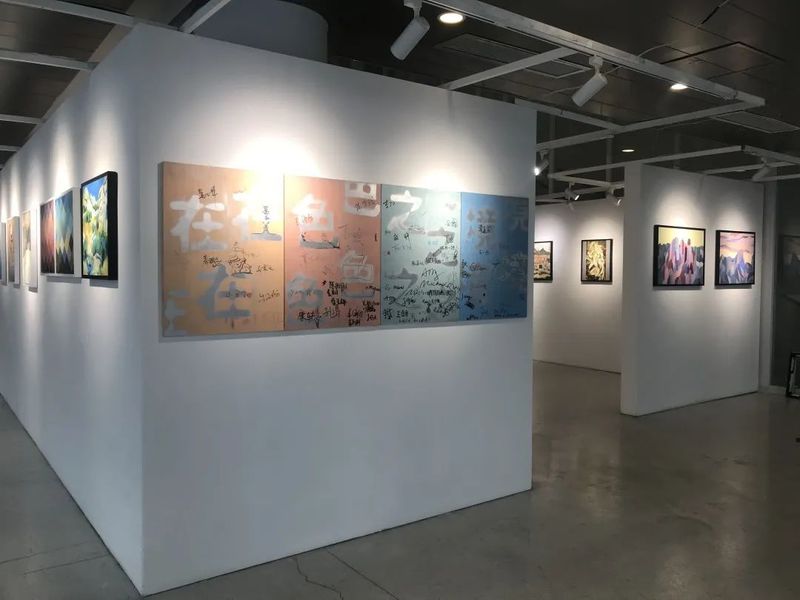 The course of "Colour Theory and Application" is oriented towards the practical application of "color science" in the field of modern design, to improve students' understanding and aesthetic ability of color, to master the laws of color, to stimulate creative thinking, and to fully experience color through color composition and material experiments fun and expressive.
"Color Experiment and Artistic Expression" is a course of contemporary art creation related to color. The course starts from the application of "color science" in modern and contemporary art, and fully experiences the fun and artistic expression of color through color experiment of materials. In-depth understanding of the methods of art creation and practice of art creation, so as to improve students' understanding of art and aesthetic ability, and stimulate creative thinking.
"Writing for Games and Animation"

"Introduction to Animation Techniques"
Instructor
Andrew Gormley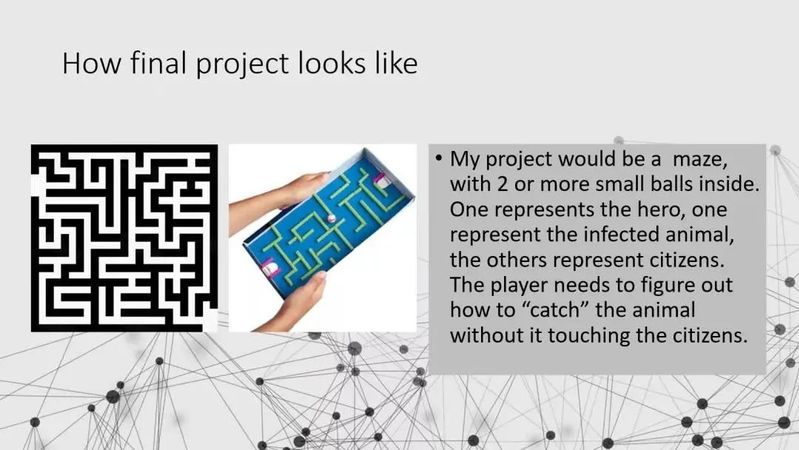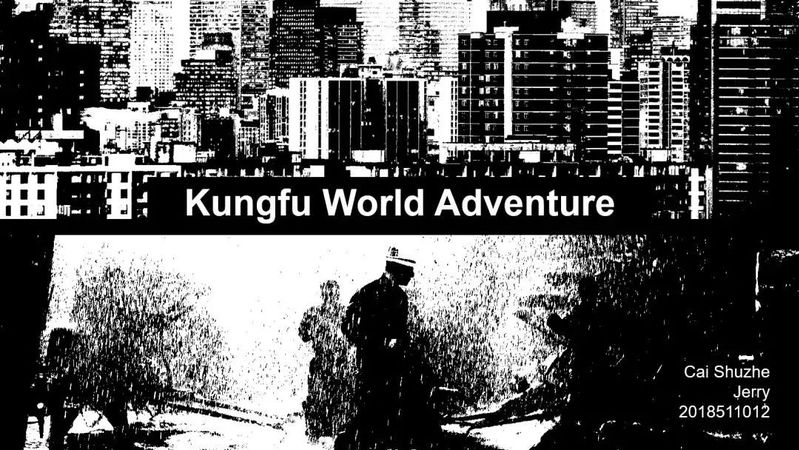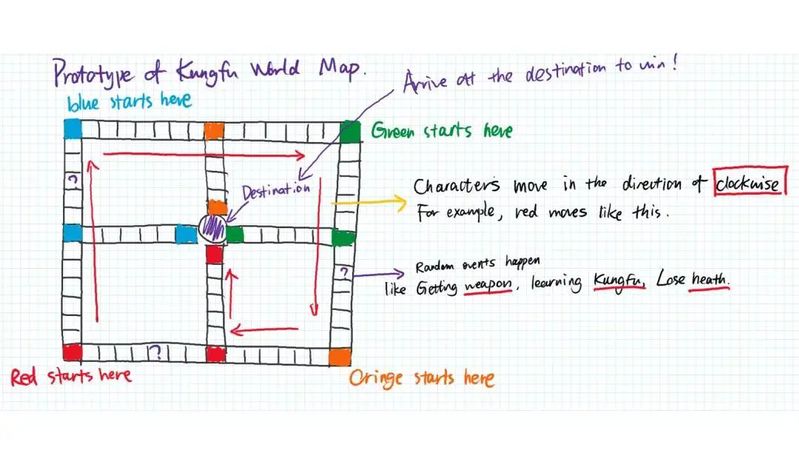 "Writing for Games and Animation" is designed with "Heroes' Adventure Journey" as the main line. By reading and understanding Joseph Campbell's "HEROS JOURNEY", create a virtual environment where your hero lives. And encourage students to continue to explore the creation of interesting stories that happened during the journey. Interesting stories require interesting games. Through this course, students are guided to display interesting narrative games in different animation forms.
"Introduction to Animation Techniques" learns animation basics such as animation drawing, simplification of digital and stop motion animation, etc., and guides students to make animation life and animation stories.
《Deep Space XR》

Teaching team
Hua Yang、Uwe Rieger、Yinan LIU、Hongsheng Gao、Yixuan Chen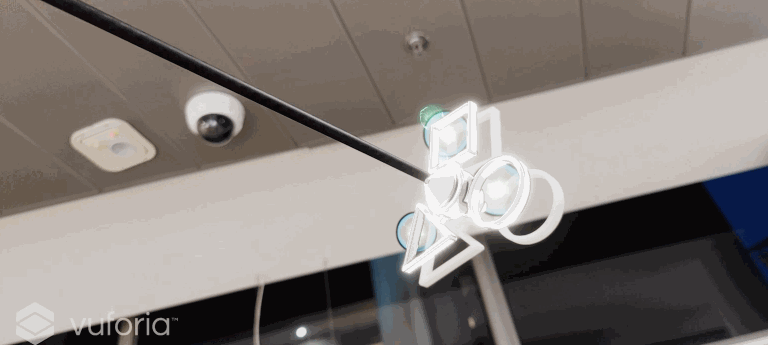 「Deep Space XR Workshop」is an interdisciplinary interactive design innovation attempt hosted by DIV Lab. Under the guidance mode of the teachers in the laboratory through [online & offline], around the theme of deep space satellite, the students completed the whole process including creative concept design, interaction design, 3D model design and 3D printing practice, XR visual animation design, software and hardware implementation and interactive installation deployment and other interdisciplinary work. The students made in-depth use of digital platforms and design tools including Unity engine, Vuforia extended reality, Solidworks, Blender, Cinema4D, etc., and completed the extended reality works with high quality in two weeks.