This semester, SCA Presents and ShanghaiTech Colleges
Jointly presente
"A Series of Classical Music Appreciation Events"
This Wednesday evening, November 9, 18:00-20:00
Professor Shouzhi Wang, Vice President of School of Creativity and Art
Continue to share the second lecture.
"From Baroque to SHOSTAKOVICH"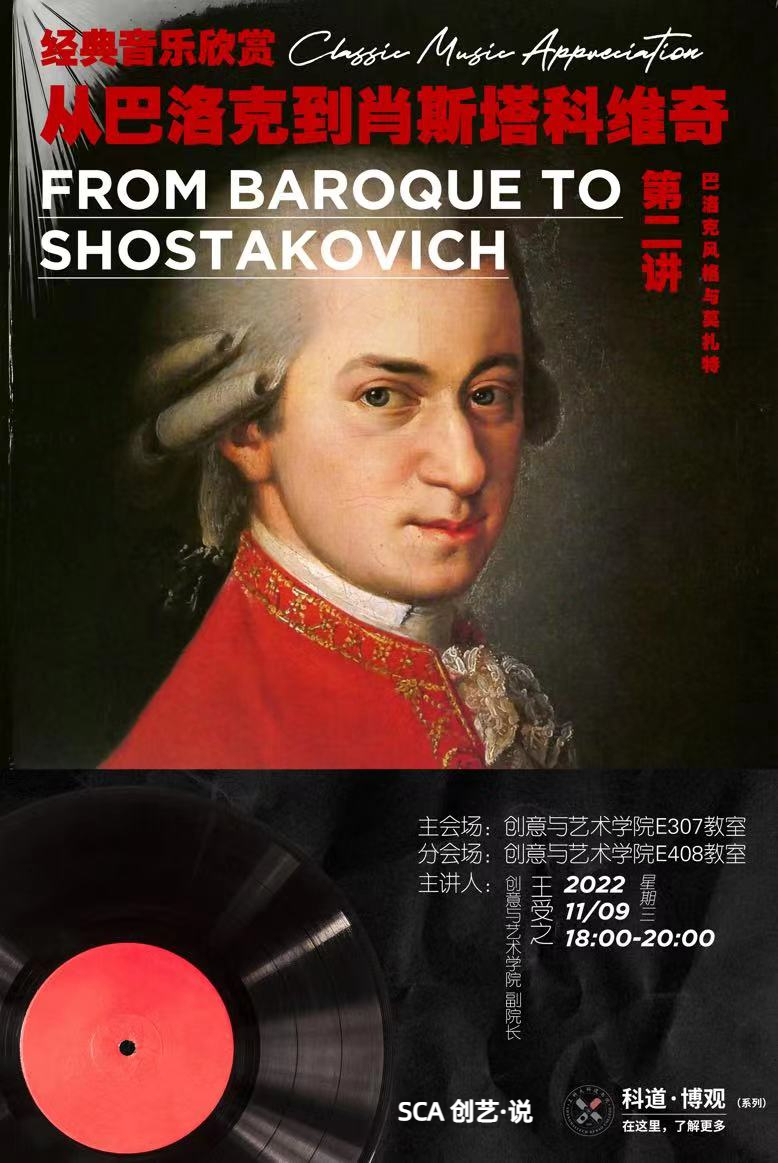 In the first lecture on October 28, Mr. Wang took us on an initial tour of the intricacies and splendor of Baroque music, and we were introduced to Canon and Fugue, a genre that only insiders could understand.
In the second lecture, Mr. Wang will also use more audiovisual materials to further bring you to appreciate the music and architecture influenced by the Baroque style in the 17th and 18th centuries.
At the end of the last lecture, Mr. Wang borrowed a movie clip to introduce the musical genius Mozart, who has been glimpsed in time but whose fame is eternal, and will be the focus of this lecture.
We will not only hear the beautiful piano, but we may also get some interesting stories about Mozart!
Lecture time:
This Wednesday, November 9, 18:00-20:00
Lecture Location:
School of Creativity and Art
E307 (main venue)
E408 (overflow room)
Tencent Conference Number:
336 721 948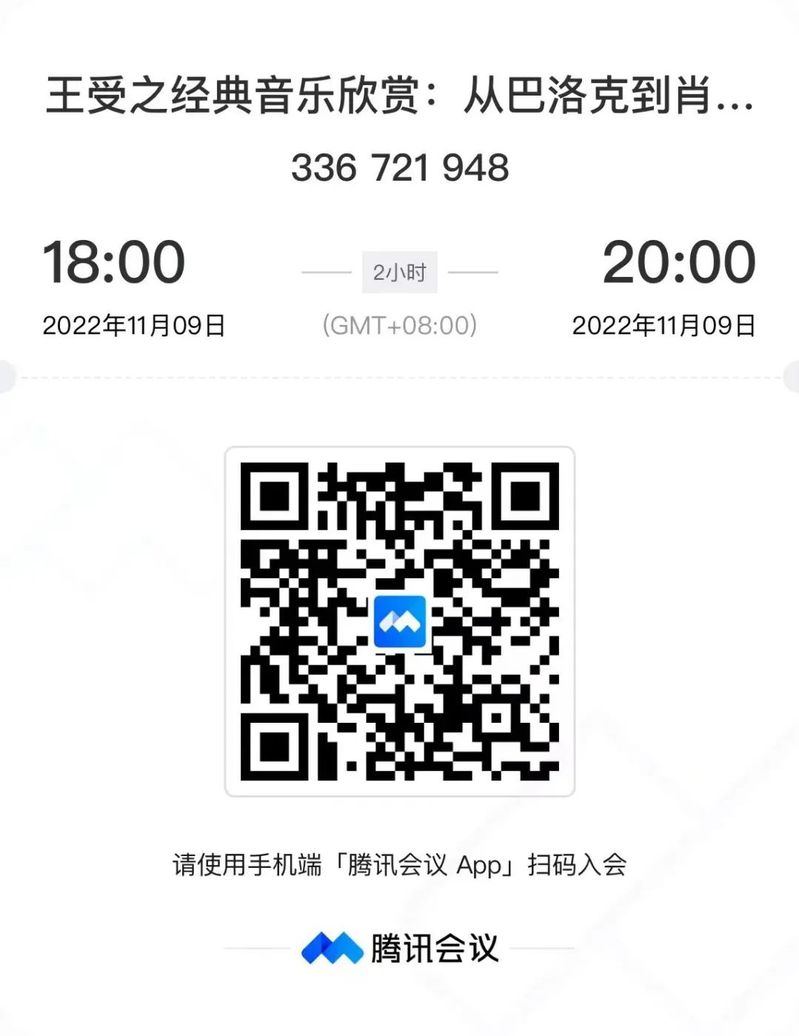 Registration link: https://www.wjx.cn/vm/PiUV127.aspx#
Or scan the QR code below to register.