SCA Presents
ShanghaiTech Colleges
This semester
SCA Presents and ShanghaiTech Colleges
Invited Professor Shouzhi Wang, Associate Dean of the School of Creativity and Art
Present a series of lectures
"From Michelangelo to Andy Warhol"
This Wednesday, November 16 from 18:00-20:00
The first lecture will be presented to you
"Starting from the Renaissance"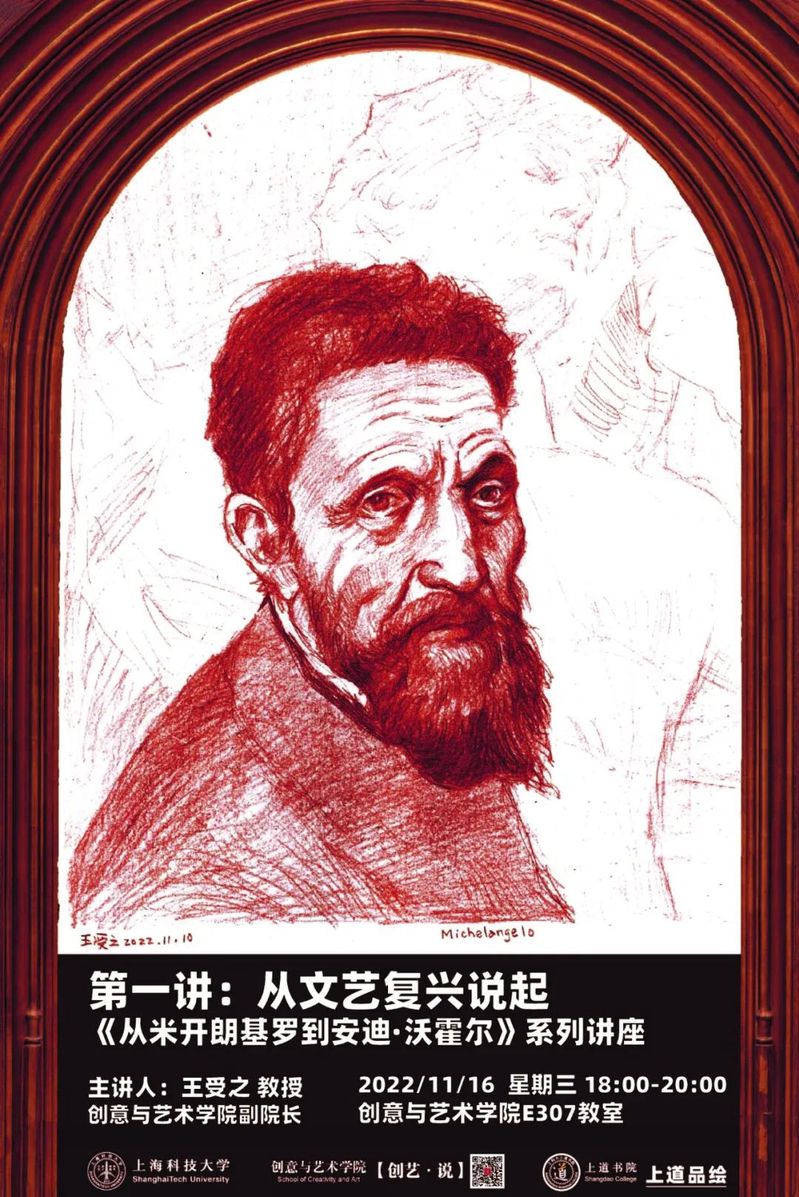 From Michelangelo and Rembrandt to Monet, Van Gogh, Picasso, Mondrian to Andy Warhol, they have all left classic Western art works to posterity. These great paintings not only contain rich themes and complex symbols, but also have pioneering techniques or styles in art.
In each two-hour lecture, Professor Wang Shouzhi will lead you to travel through time and space to deeply experience the value and significance of the paintings in terms of thematic content, formal style, material techniques, and historical contexts.
Event time:
This Wednesday evening, November 16, 18:00-20:00
Event Location:
School of Creativity and Art
Classroom E307 (main venue)
Classroom E408 (sub-court)
Tencent Conference No:
197 458 714
Due to limited seating in the venue
Please click on the registration link before you enter.