In the afternoon of Nov. 17, the EDW 2022 Shanghai Design Innovation Product Award Ceremony and Annual Gala (formerly Magnolia Cup), jointly organized by the Shanghai Industrial Design Association and the World Expo Museum, was held at the World Expo Museum-WE Theater.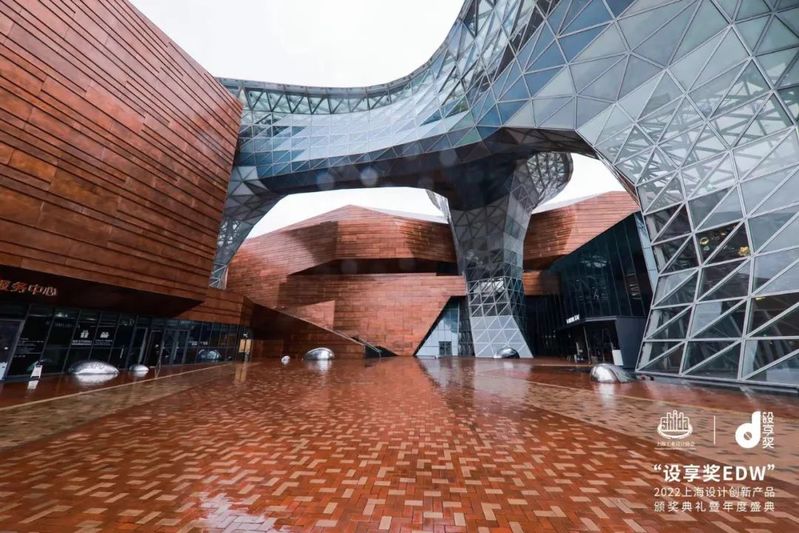 Professor Shouzhi Wang, Vice Dean of the School of Creativity and Art, was invited to attend the ceremony. The Shanghai Industrial Design Association announced the appointment of Professor Wang as the general advisor of the recently launched Designers series of activities and presented him with an appointment letter.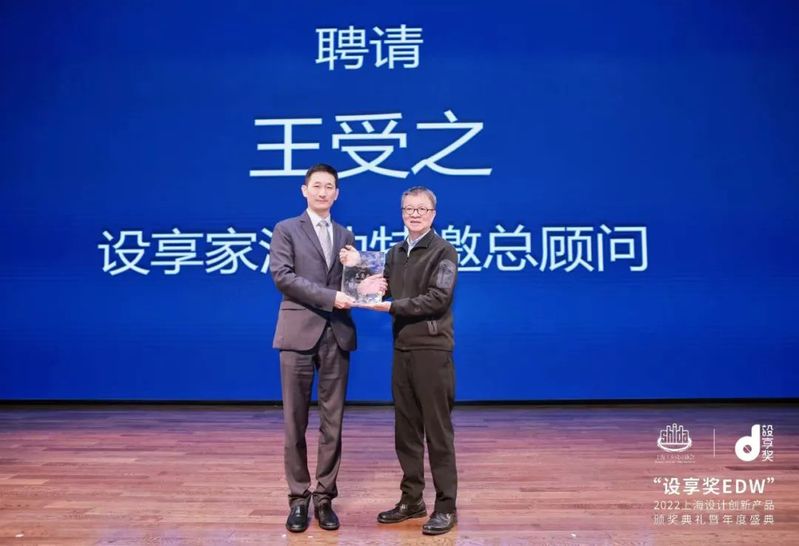 Weiyuan Ni, President of Shanghai Industrial Design Association, presented an appointment letter to Professor Shouzhi Wang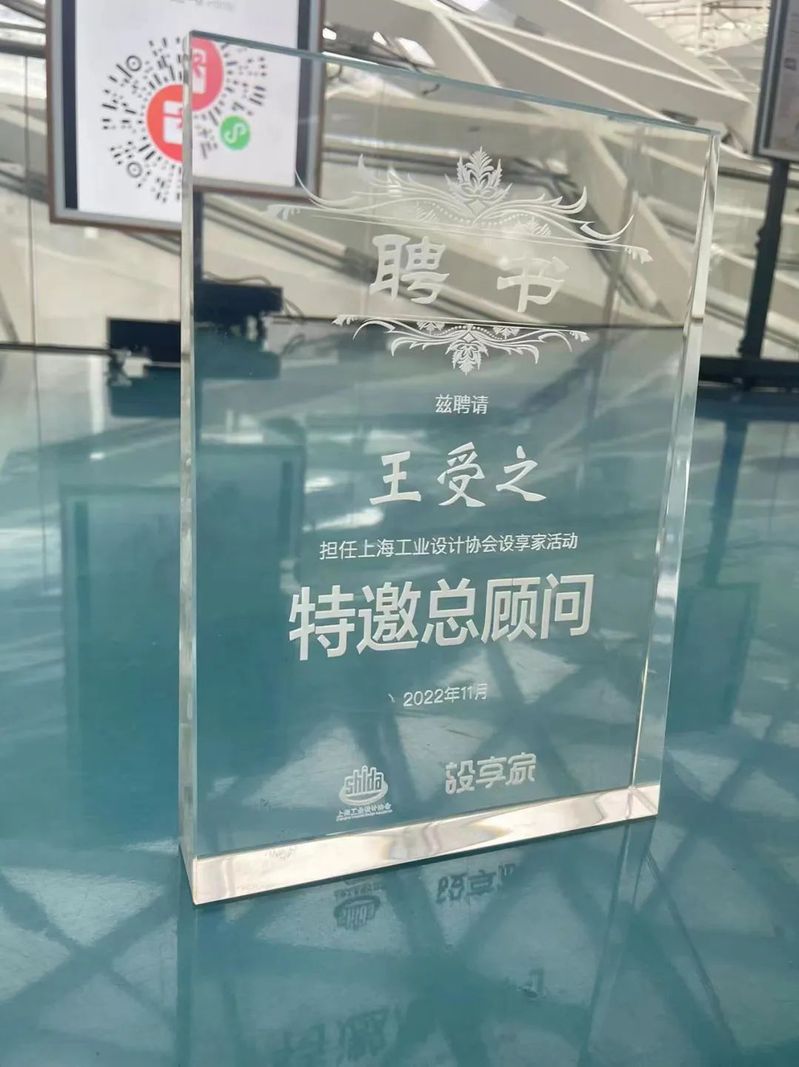 The series of activities aims to further promote communication and interaction within the Shanghai design industry, explore new opportunities for development, and support new design talent with various high-frequency and diverse thematic activities.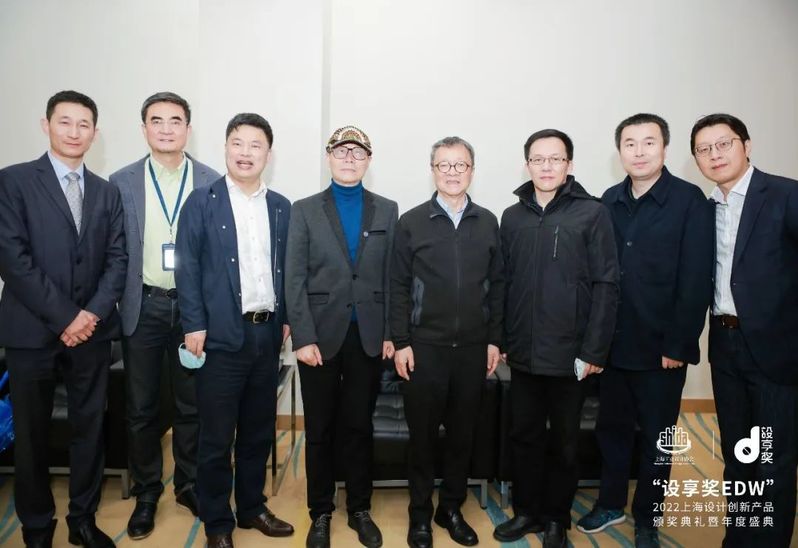 Prof. Shouzhi Wang with the guests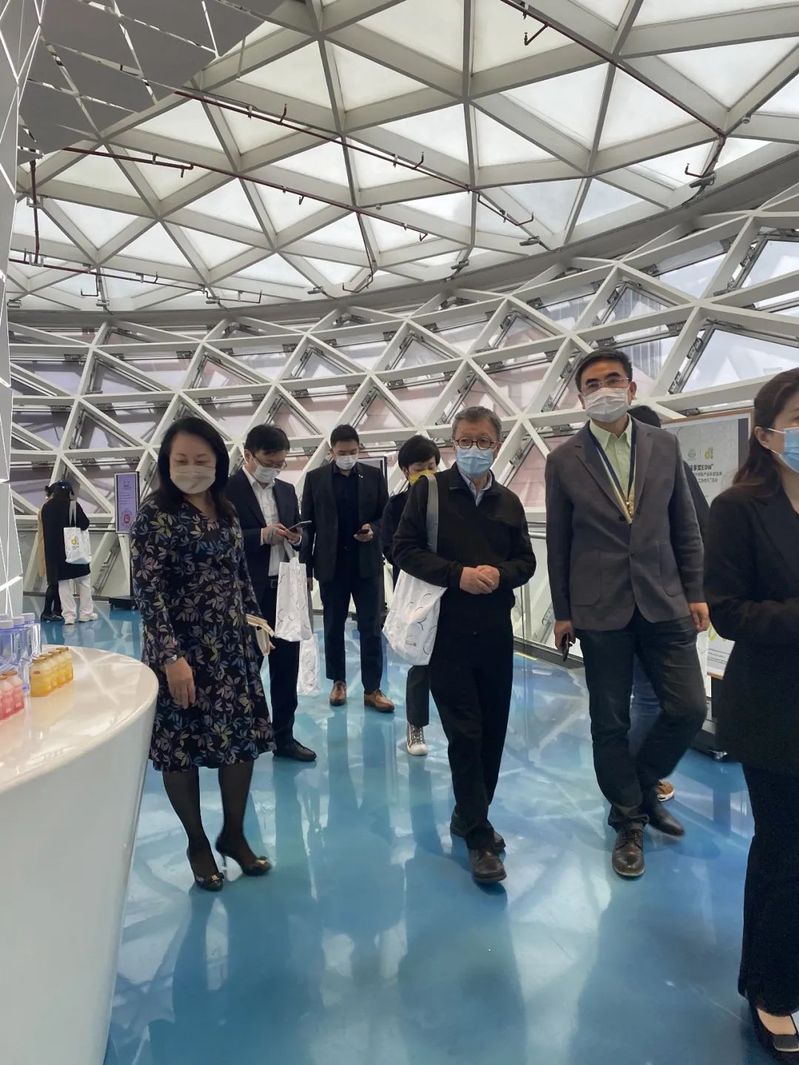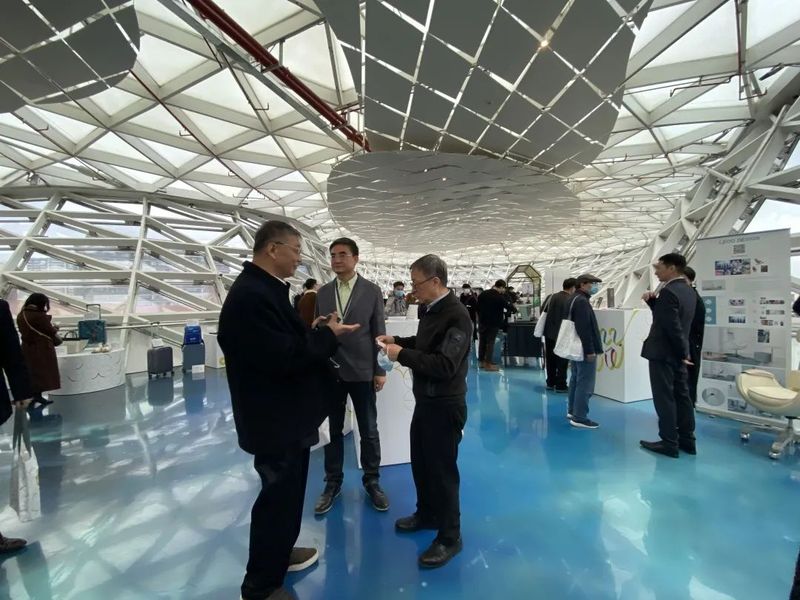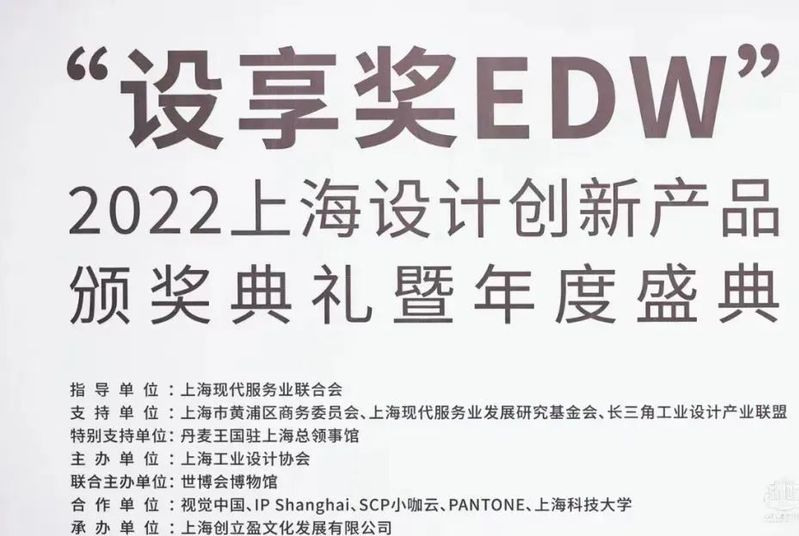 Over the past five years, the "EDW Award", as the only annual event representing the industrial design industry in Shanghai, has effectively promoted the development of Shanghai's design industry and the training of design talents, with the long-term attention and support of the urban government and scholars from all walks of life; it has also promoted the integration and development of Shanghai and the Yangtze River Delta region, gradually improving the overall strength of the industrial design industry in the Yangtze River Delta, and helping the transformation and upgrading of "Made in China" to "Smart in China".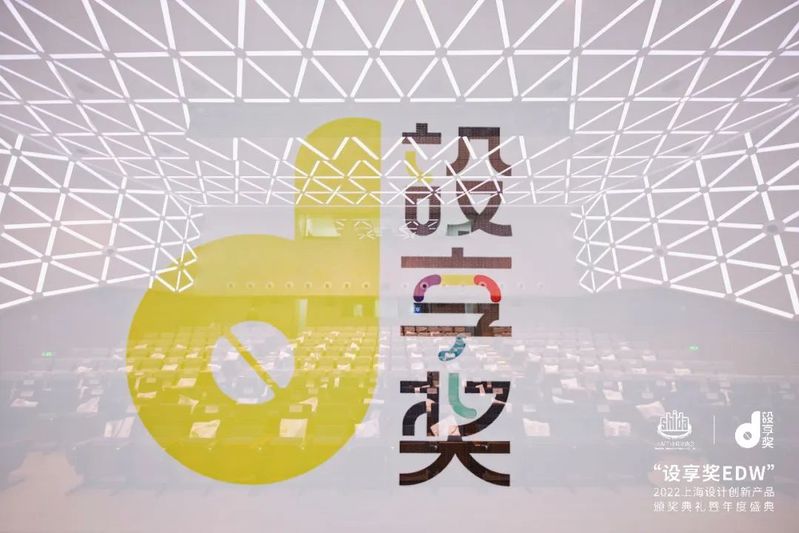 After the award ceremony, Prof. Shouzhi Wang was also invited to visit the "EDW" Design Innovation Products Exhibition held in the Cloud Hall of the World Expo Museum, where more than 100 winning and shortlisted works of the Award were exhibited.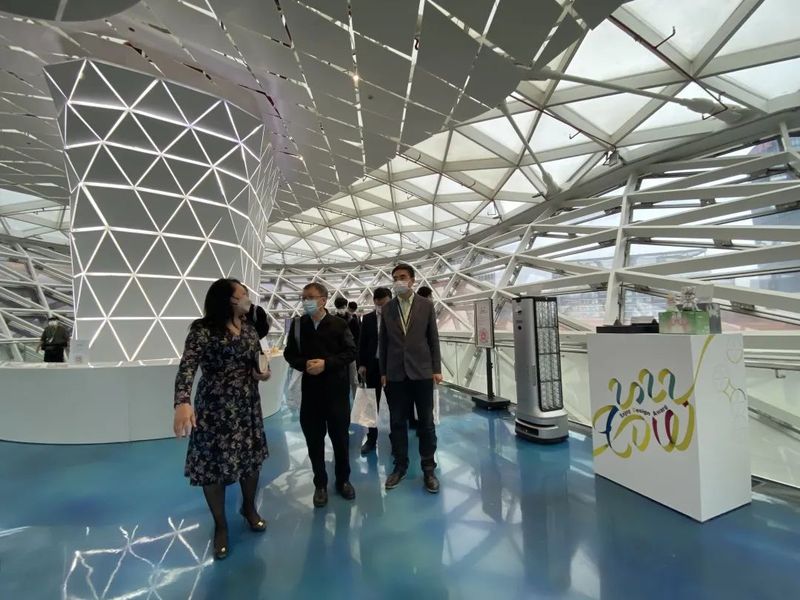 This year's "EDW" Award focuses on "design-life-sharing", setting up six categories of "clothing, food, housing, transportation, nutrition, and use" Six categories were set up, and more than 1,000 entries were collected from design units, design colleges and independent designers from all over China. The final 146 entries were shortlisted, and after the final evaluation by experts, 50 winning entries were selected, including 18 Best Product Design Innovation Awards, 3 PANTONE Color Awards, 6 Best Concept Design Innovation Awards, and 23 Excellence Awards.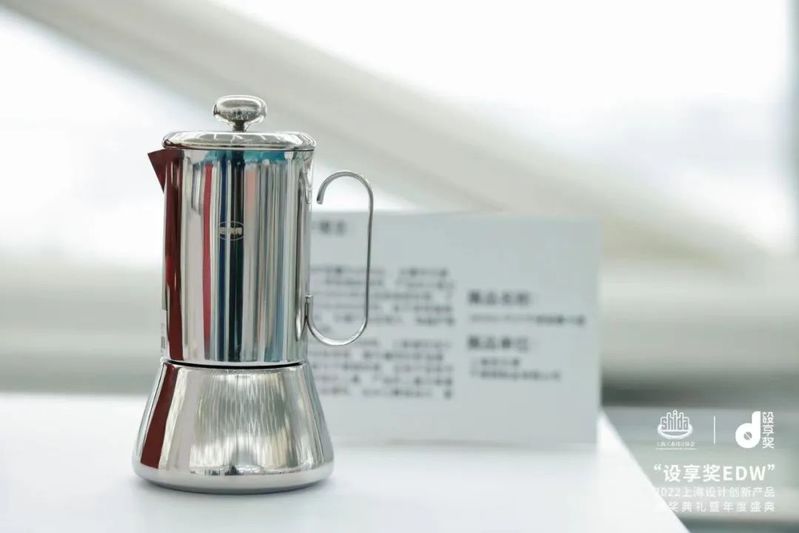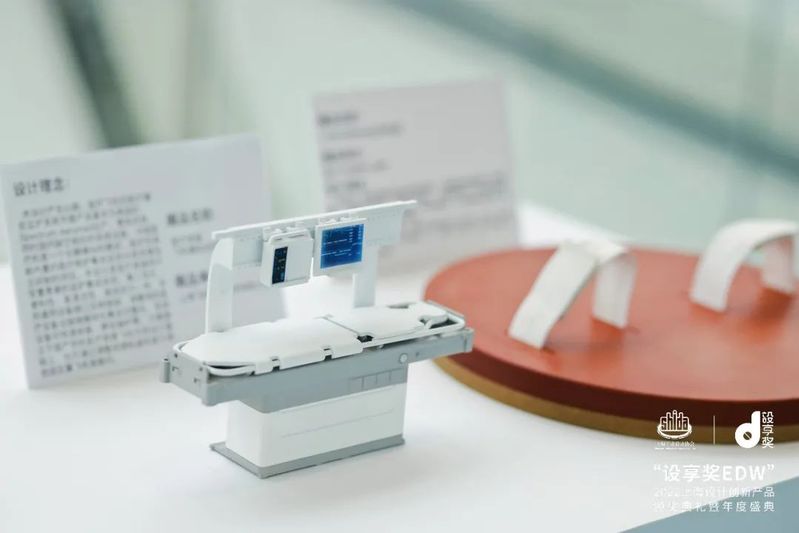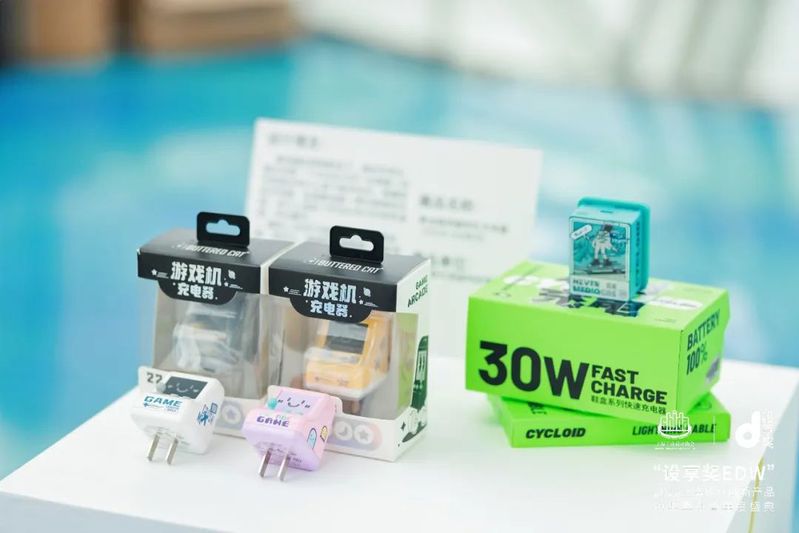 These are some of the winning entries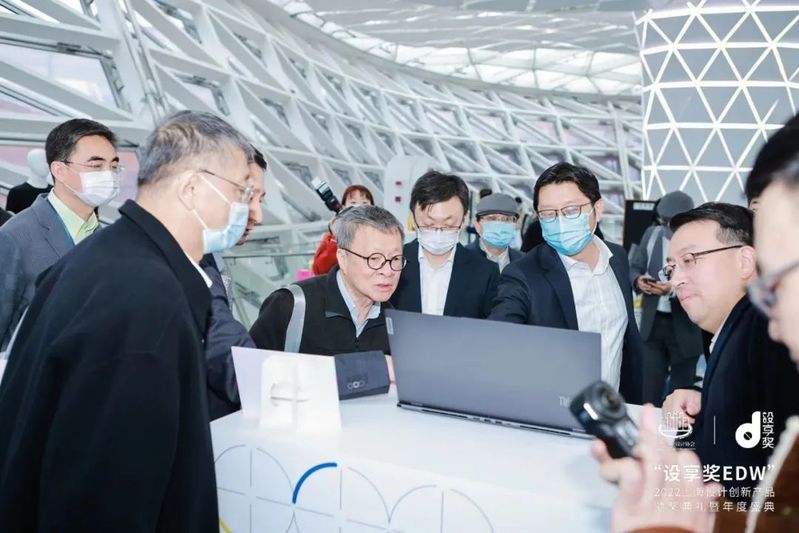 Prof. Shouzhi Wang had an in-depth exchange with scholars and experts in the industry, talking about the future of creativity and design, and hoping to strengthen the cooperation between industry, academia and research, and support the new strength of Chinese design together!